Former Prime Minister Najib Abdul Razak has a lot to answer for but in particular, three assertions made in relation to corruption and money-laundering charges against him need to be explained, veteran DAP politician Lim Kit Siang has said.
Among them, Lim pointed to allegations by controversial businessperson Deepak Jaikishan during an interview with Al Jazeera that Najib's wife Rosmah Mansor purchased diamonds as a way to "syphon" money.
Deepak also alleged that Rosmah behaved akin to the "de facto prime minister" when the BN was in power and that Rosmah purportedly received jewellery, money, properties and cars in return for lucrative government contracts.
"The diamonds, especially the expensive, priceless pieces, they were her way of keeping their money. It's an easy way for her to syphon off the money and to keep in a very simple place.
"They never imagined they would lose the election. They never imagined the police would raid their house," the carpet trader said during the interview which was aired this morning.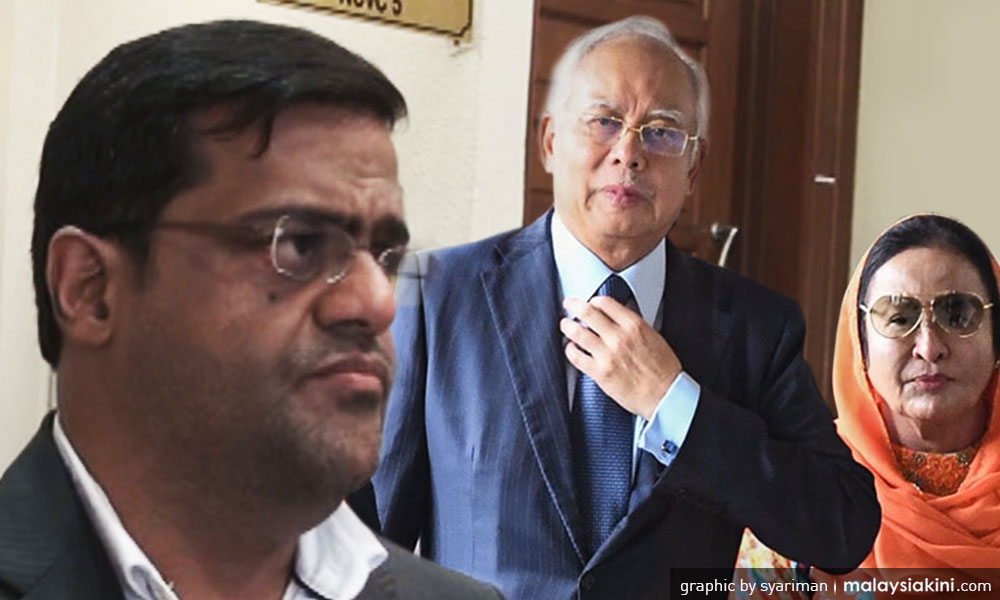 Rosmah is currently facing 17 money-laundering charges and several other bribery charges pertaining to a solar hybrid power project for schools in Sarawak.
Deepak, a former close business associate of Najib and Rosmah, had previously claimed to have acted as a proxy for the duo in several business dealings.
He was said to have claimed to have paid RM13 million to purchase multiple pieces of jewellery for Rosmah in 2008 and 2009 although he denied providing any such documents claiming so to a then-opposition politician.
Najib and Rosmah have denied any wrongdoing, including various claims that they purchased diamonds, jewellery and luxury goods using money purportedly linked to 1MDB.
Recently, Putrajaya and the police filed two civil forfeiture suits against them and several others to seize a total of RM711 million worth of luxury items, including 27 luxury cars and property, from them.
Deepak is currently involved in a RM676 million lawsuit which he filed against Najib and Rosmah and two other companies – Boustead Holdings Sdn Bhd and its subsidiary Bakti Development Wira Sdn Bhd – for conspiracy and for interfering in a property deal that purportedly caused his company to suffer huge losses.
Lim: Najib feigning ignorance
Kit Siang, in a statement today, said the former premier must also answer two other allegations concerning corruption investigations against the latter.
"Firstly, he should respond to the "509" (May 9) first anniversary speech by Prime Minister Dr Mahathir Mohamad who said it was 'strange' that Najib could still act innocent during the ongoing investigation of the 1MDB scandal and despite the return of some RM1.5 billion misappropriated from 1MDB by US and Singapore authorities and the criminal and money-laundering investigations by some 10 countries.
"Secondly, the revelation by former MACC review panel member Lim Chee Wee that Najib was not investigated for corruption when he was prime minister because he had sacked Abdul Gani Patail as attorney-general (AG), replacing Gani with Mohamad Apandi Ali, whose single agenda as AG was to (allegedly) protect Najib from any corruption investigation," the Iskandar Puteri MP claimed.
Gani was the AG at the time the anti-graft body probed the RM42 million deposit from former 1MDB subsidiary SRC International and the RM2.6 billion donation into Najib's personal accounts.
He was, however, suddenly relieved of his duties due to "health reasons" in 2014. The investigation papers were eventually handed over to Gani's successor Mohamad Apandi Ali who later cleared Najib of any criminal wrongdoing in both cases.
Speaking on the same Al Jazeera's 101 East programme, Chee Wee, who was part of the MACC review panel in 2015, said there was "enormous pressure" applied to the panel at the time to drop its probe against Najib.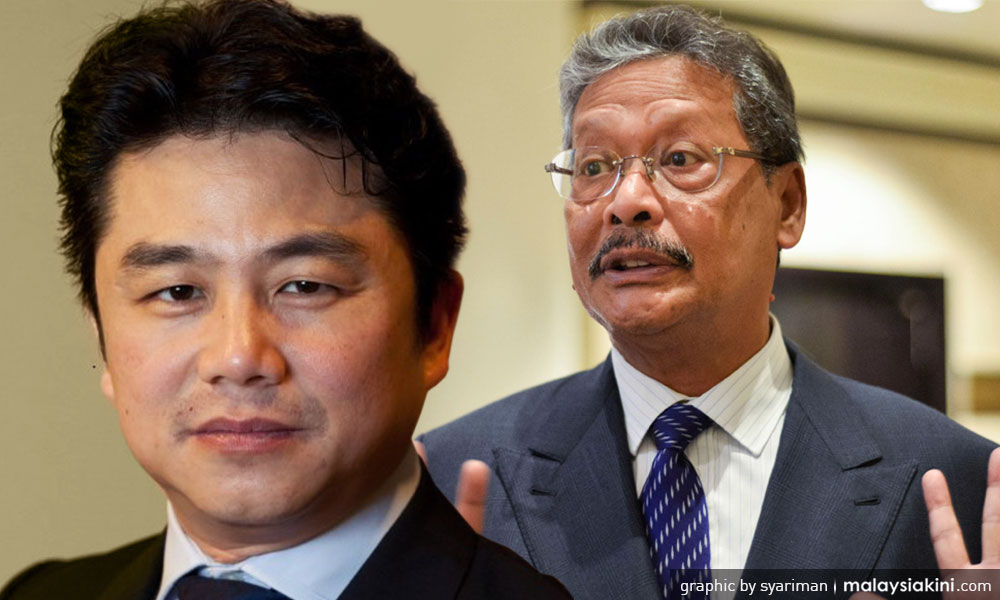 He further alleged that the new AG then had refused to seek or issue mutual legal assistance authorisation to other countries probing the 1MDB scandal which stretched over several countries.
Najib, who despite facing 42 criminal charges in relation to abuse of power, money-laundering and criminal breach trust involving billions of ringgit, has mounted a political comeback under his "Bossku" moniker.
He is currently in Sandakan to help PBS campaign against DAP for tomorrow's Sandakan parliamentary by-election.
"Let Najib throw light on these three items in his 'Malu Apa Bossku' (Najib's slogan) visit to Sandakan today, apart from a multitude of other matters in connection with the 1MDB and other mega scandals," Lim said.