Pakatan Harapan has failed as a government and should stop its habit of blaming others for its faults, PAS Youth said today in its assessment of the ruling coalition's first year in power.
Its deputy chief Khairil Nizam Khirudin (above) said that Harapan was bent on pointing fingers at figures linked to the previous government to cover their weaknesses and eventually it turned its guns on civil servants.
"The people have lost their excitement for Harapan because the coalition did not commit to improving their lives.
"When they received bad reviews, Harapan pointed their fingers at others to the point that they created disputes openly.
"Initially, (they went for) BN, Najib Abdul Razak and Jho Low, before blaming PTD (the Administrative and Diplomatic Services) and now they are against the civil servants," he said in a statement.
According to Khalil, there was also a move recently to paint a negative image of civil servants as not loyal to the country and were out to sabotage the government.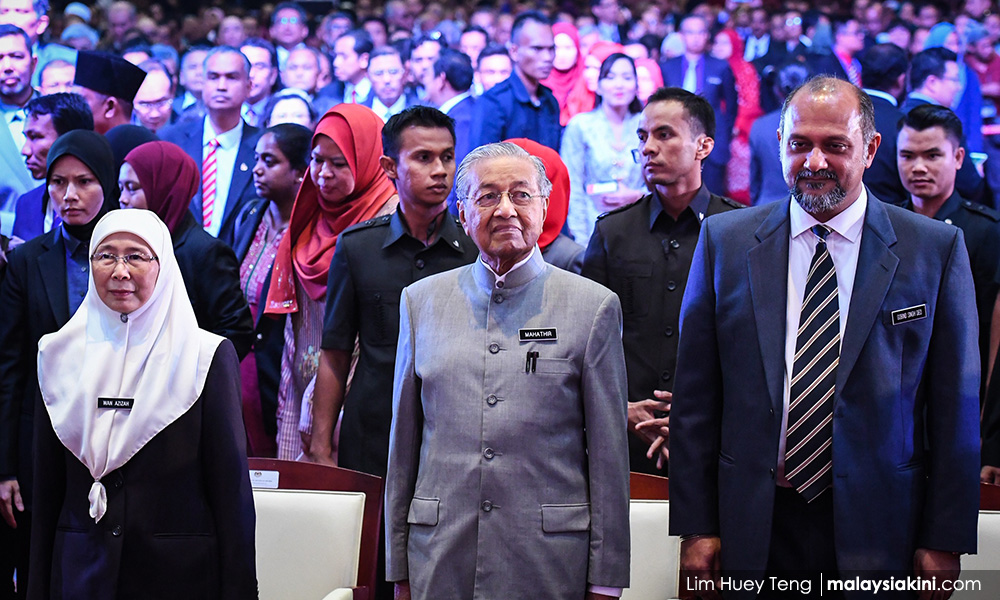 These acts of making enemies with PTD and civil service officers, he claimed, was because Harapan could not improve upon themselves as a government.
"If the Harapan government is really sincere in combating corruption, they should reopen high-profile cases including the underwater tunnel case in Penang and a case in Sabah. If the government can dig into the 1MDB issue, why not these cases?
(Khairil did not specify what the case in Sabah was.)
"Do not ask only the civil servants to sing the anti-corruption song when the ones who need it the most are the politicians.
"And (they should) stop the culture of blaming others and start to look at themselves in the mirror," he said.