Lim Kit Siang is now refusing to debate former premier Najib Abdul Razak, claiming that it could be used to stir up racial sentiments.
The DAP veteran said he has received an avalanche of messages over the last 48 hours advising him not to engage in the verbal jousting match.
"As there is a great likelihood that the debate between Najib and myself could be turned into a Malay vs Chinese conflict... I have decided not to proceed with the debate with Najib.
"I know my decision will be greeted with a tempest of allegations that I am a coward.
"My 53 years in politics is an open book for Malaysians to judge whether I am a coward or not, and I am always prepared to subject myself to the judgment of Malaysians.
"However, there is one thing I will not compromise – the higher interests of the nation and Malaysians," he added in a statement this evening.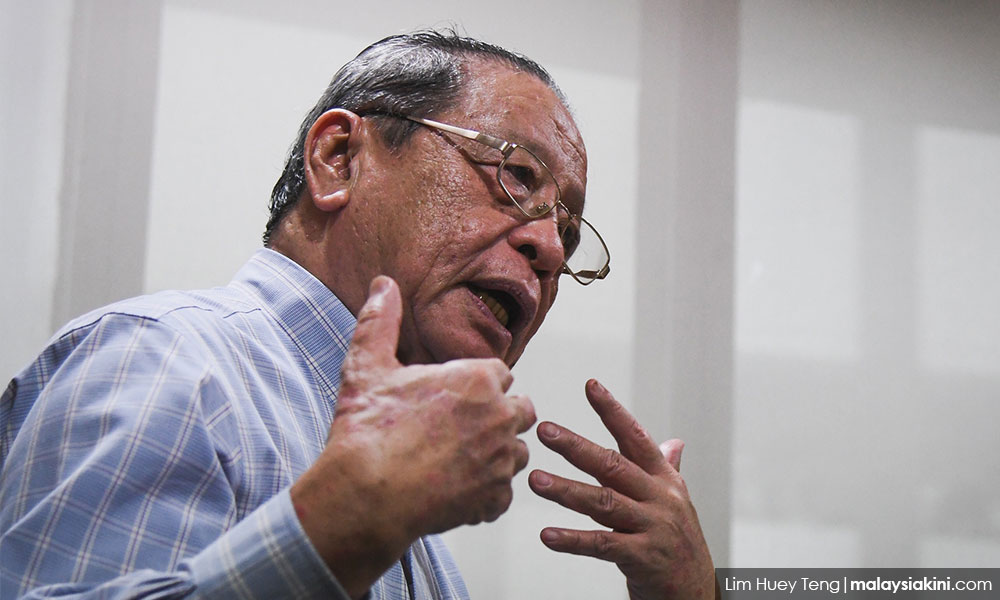 As DAP is now part of the Pakatan Harapan government, all component parties have to think of the interest of the coalition in order to reach their common vision spelt out in the Harapan manifesto, said Lim.
---
Read more: Najib: I received info Harapan fears Kit Siang will be defeated
---
This, he added, must be done without deepening racial and religious polarisation due to lies, falsehoods, hate, intolerance and extremism.
Earlier this week, Najib had proposed that he and Lim engage in a public debate because he claimed that he was frequently on the receiving end of the latter's public statements.
Najib even suggested that Lim could propose a topic to which the latter promptly accepted the challenge and stated that the topic would be "How Malaysia became a global kleptocracy".
Najib subsequently agreed to the topic, but said that in fairness, other topics must also be included.