Housing and Local Government Minister Zuraida Kamaruddin had appointed lawyer Syazlin Mansor without Attorney-General Tommy Thomas' knowledge, according to a news report.
The Edge Markets, quoting a source close to the AG's Chambers, said the ministry has its own legal officers.
Furthermore, the source claimed, Syazlin, who is the wife of one of Zuraida's aides, would be in a conflict of interest position as she was representing deceased firefighter Muhammad Adib Mohd Kassim's family as well.
Syazlin was appointed to represent the Housing and Local Government Ministry as well as the Fire and Rescue Department in the inquest to determine Adib's cause of death.
Meanwhile, a source familiar with the matter told Malaysiakini that the timing of Syazlin's withdrawal was immaterial as the issue concerns conflict of interest.
"This creates a conflict of interest situation should Adib's family decide to sue the government later on," said the source.
However, the source said the lawyer was first appointed by the family and that she could continue to represent them.
Contacted this afternoon, Thomas declined to comment on the matter.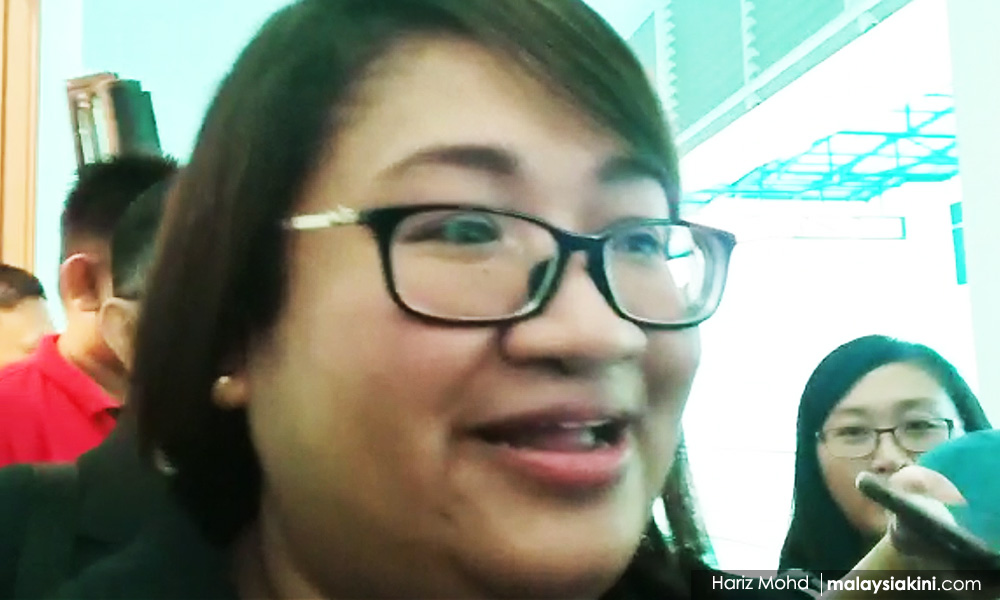 Yesterday, Zuraida told Malaysiakini that Syazlin (above) withdrew from the case because her role was redundant.
"We have come to realise that the AG is representing the government - that would include both the ministry and Bomba (Fire Department).
"Therefore, Syazlin's role in representing Bomba has become redundant. So she has to withdraw," she added.
Syazlin announced her withdrawal from the proceedings at the Coroner's Court in Shah Alam yesterday.
The lawyer later told Malaysiakini that she did so due to new developments, but declined to reveal details.
Syazlin also refused to comment on a Sinar Harian report, which linked her decision to pull out to a purported letter from a senior government official who oversees legal matters.
---
RELATED REPORTS
'He does things for a reason' - PM defends AG against resignation calls
AG explains lawyer's axing, shocked she declined to act for Adib's family
Withdrawal won't affect status of 'Adib assaulted' expert witness - AG
Minister's aide: AG wanted lawyer out, no objection during early stages
Ummah mulls mass protest after withdrawal of Adib's lawyer
AG's silence on lawyer's withdrawal will fuel 'conspiracy' claim, warns PAS MP