Amid calls for Tommy Thomas' resignation, Prime Minister Dr Mahathir Mohamad has defended the attorney-general's request for the withdrawal of a lawyer from the ongoing inquest into the death of firefighter Muhammad Adib Mohd Kassim.
Commenting on the case today, Mahathir said that Thomas acted appropriately by requesting Syazlin Mansor's withdrawal.
"Whatever he (Thomas) does, there is a reason for it.
"The reason, in this case, is that this lawyer was representing two conflicting parties," he said when asked during a press conference at the Bersatu headquarters in Petaling Jaya.
Syazlin, who was representing both Adib's family and the Housing and Local Government Ministry, unexpectedly withdrew from the inquest yesterday, 
Thomas later explained that he had requested her withdrawal to prevent her from acting for both parties, which he said constituted a conflict of interest.
However, the AG's delayed explanation gave rise to speculation about the high-profile case.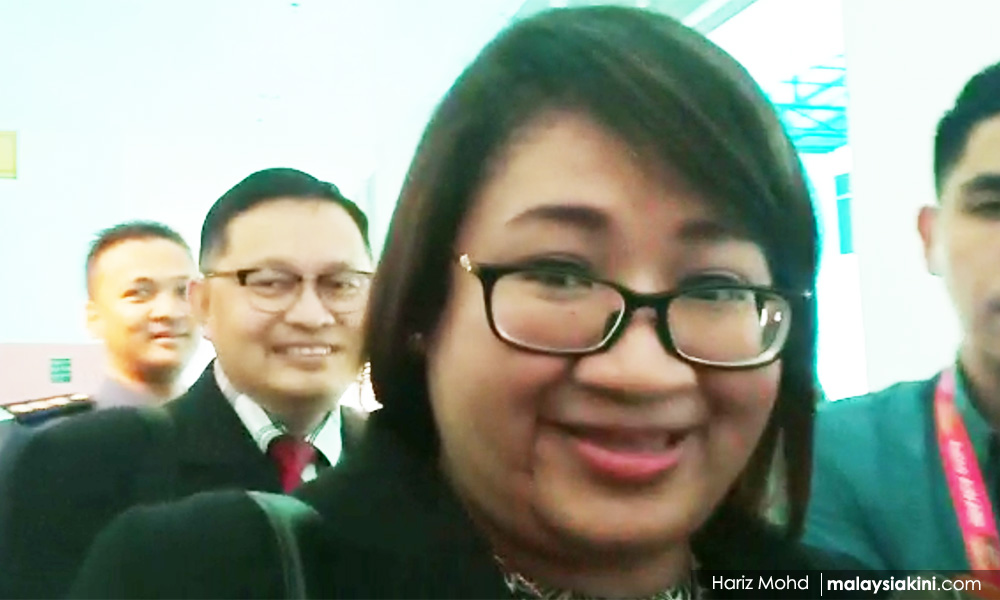 At today's press conference, Mahathir said he agreed with Thomas' decision in the case, but was surprised when Syazlin (photo) withdrew from the inquest altogether.
"The only thing she had to withdraw from was being the government's lawyer. She could have stayed on as the lawyer for Adib's family," he said.
'Minister didn't know'
Mahathir also said the Housing and Local Government Ministry was initially unaware of the extent to which Syazlin was involved in the proceedings.
"The minister (Zuraida Kamaruddin) did not know that she was also the lawyer for the family of Adib," he said.
Zuraida told the media yesterday that she had advised Syazlin to withdraw from the inquest after realising the latter's role was "redundant."
Adib, 24, had sustained injuries during the riots outside the Seafield Sri Mahamariamman temple on Nov 27 last year.
He later succumbed to his injuries at the National Heart Institute in Kuala Lumpur on Dec 17.
---
RELATED REPORTS
AG explains lawyer's axing, shocked she declined to act for Adib's family
Withdrawal won't affect status of 'Adib assaulted' expert witness - AG
Minister's aide: AG wanted lawyer out, no objection during early stages
Ummah mulls mass protest after withdrawal of Adib's lawyer
Report: Zuraida appointed lawyer without AG's knowledge
AG's silence on lawyer's withdrawal will fuel 'conspiracy' claim, warns PAS MP