Education Minister Maszlee Malik has weighed in on the brickbats he has received over his comment on the racial quota in the matriculation programme, insisting that it has been "blown out of proportion."
Last month, Maszlee said that the programme was intended to remedy racial imbalances in public universities, as many poor Malays were not performing as well as their Chinese peers, whom he claimed were more well off.
In a New Straits Times interview today, he acknowledged that the comment led people to believe that he is generalising all Chinese as rich, but maintained that that was not what he meant.
"The students were dissatisfied that I said the Chinese are well-to-do, and they felt that I was generalising and denying there weren't any Chinese people in the B40 group.
"I did not mean that. I have Chinese family too, and Chinese voters in my constituency from the B40 group," the Simpang Renggam MP was quoted as saying.
Maszlee also noted that his comment about certain firms discriminating against bumiputera job seekers through a Mandarin literacy requirement had led to him being labelled a racist.
"I also said that as a whole, there would be an imbalance in the working world if job opportunities are denied to those who do not know how to speak Mandarin. This exists and it isn't something new.
"Since this was taken out of context, the only thing people could see was that I am racist. In fact, I was labelled an ultra-racist Malay," he said.
However, Maszlee said the government is focusing on the idea of "shared prosperity," with a focus on helping the B40 regardless of race and background.
"But people refused to see that, and sensationalised the part where I said the Chinese are all rich," he said.
Maszlee said he tried to make things right by pointing out that there are several alternatives to matriculation that are not race-based, but to no avail.
Family unhappy
The minister added that even some of his Chinese family members were unhappy with his comment.
"Even my Chinese friends are afraid to be associated with me, and even my Chinese family is shunning me," he said.
Maszlee said he had consulted with Prime Minister Dr Mahathir Mohamad, who advised him not to take the attacks to heart.
"Tun told me that I was on the right track because, at the end of the day, the people know I am fighting for all Malaysians," he said.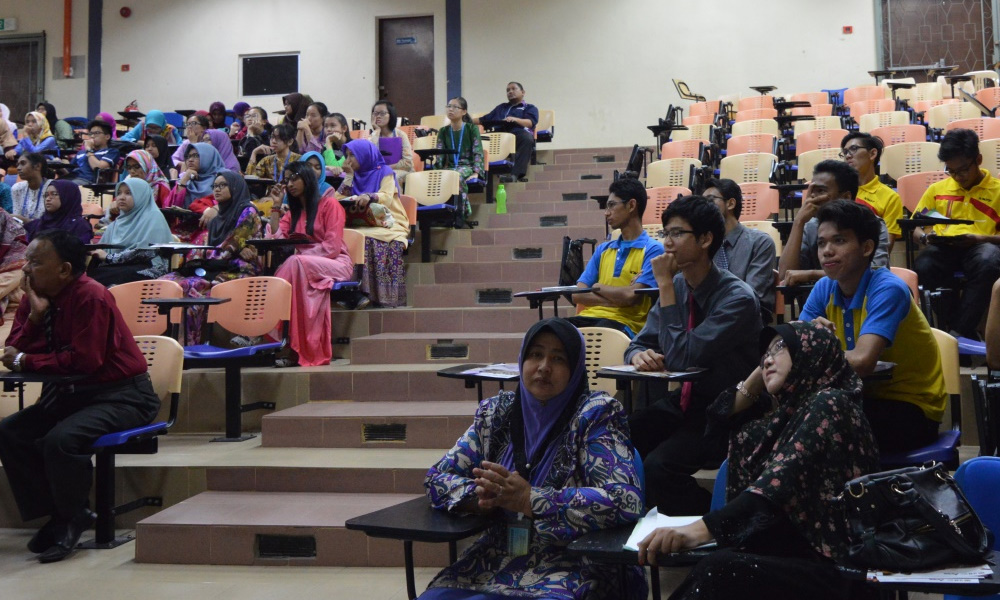 Despite the matriculation quota, Maszlee said for the first time, non-bumiputera admissions were increased to 4,000 places, and bumiputera admissions to 36,000.
Though acknowledging that there are still excellent non-bumiputera students who fail to enter matriculation, he stressed that the programme's focus is on the B40. 
He also reiterated that there are several alternatives, including the STPM examination, teachers training colleges, polytechnics, diploma studies and foundation centres.
He said these alternatives must be better communicated to the public.
Maszlee said he was also aware of petitions asking him to resign and will work to improve his weaknesses.
"I would like to express my appreciation to everyone, although some have sent petitions and criticised me, but these have shown me the weaknesses in myself that I am working to correct.
"I know there is room for improvement and people will know me better," he said.
---
RELATED REPORTS
Job discrimination - Malay and Chinese firms' different perspective
Mandarin requirement: Business leaders want more studies to unravel facts