PKR president Anwar Ibrahim has urged Pakatan Harapan to accept Prime Minister Dr Mahathir Mohamad's decision and allow newly minted MACC chief Latheefa Koya to do her job.
Anwar noted that Mahathir's surprise appointment of Latheefa had courted various reaction from within Harapan as well as NGOs and the public.
However, he expressed concern that continuous polemics would have a negative impact on the Harapan government.
"The continuous open polemics raises concern that it could have negative implications on the image of the Harapan government.
"I am confident that Mahathir and the Harapan leadership will conscientiously evaluate all views and subsequently explain to the cabinet and Harapan presidential council.
"Therefore, I urge all partners to accept Mahathir's decision and give space to Latheefa (photo) and the MACC to do their duties in a stern and effective manner," he said in a statement released through his office today.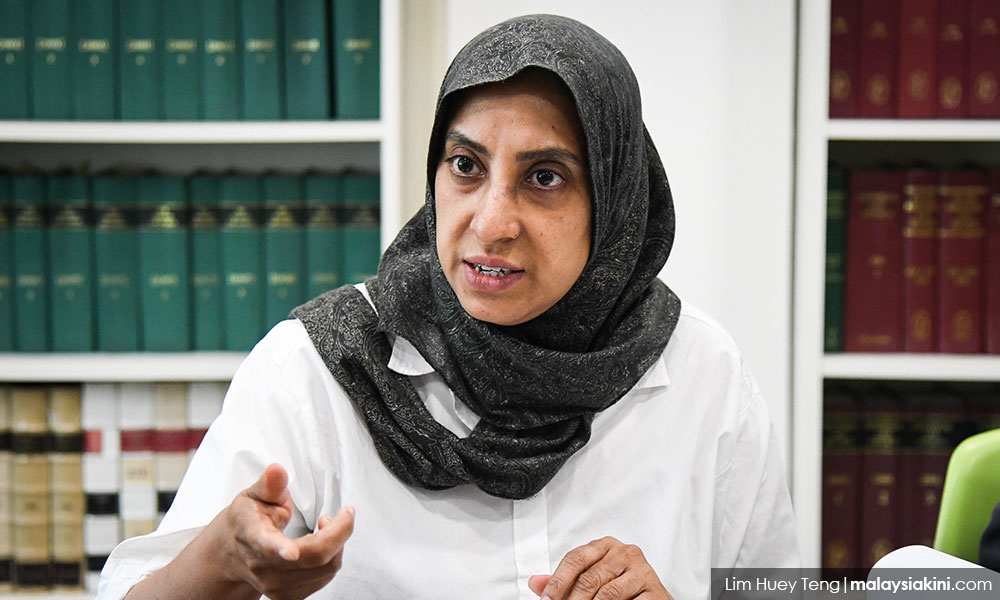 From a positive point of view, Anwar said the polemics would help strengthen Harapan's commitment to ensure that the MACC will carry out its duties fairly.
He also noted Mahathir's statement in Malacca today that civil servants should be independent and not have ties that are too deep with political parties.
"The MACC must act on all cases of corruption, be it involving the old or new government.
"Harapan, NGOs and the people will continue to watch the progress and effectiveness of the agency," he said.
Anwar's comment came amid PKR lawmakers, including Wangsa Maju MP Tan Yee Kew and Setiawangsa MP Nik Nazmi Nik Ahmad, openly asking Latheefa to resign.
Latheefa's appointment was controversial as Mahathir had unilaterally appointed the former PKR member.
However, others have argued that Latheefa's no-nonsense character makes her suited for her job.
Last Thursday, Anwar had said Mahathir should explain Latheefa's appointment.
He said while Latheefa had the necessary qualification, it did not fulfil Harapan's promise for checks and balances on major public appointments.