A report has claimed that the company secretary of TRX City Sdn Bhd, Goh Gaik Kim (photo above), is the aunt of fugitive businessperson Low Taek Jho, better known as Jho Low.
She has been holding the position since end-March 2011.
In a report today, The Edge quoted sources as saying that Goh is the younger sister of Low's mother, Evelyn Goh Gaik Ewe.
Low's parents, Low Hock Peng and Evelyn Goh, are wanted by police to facilitate the investigation into the sovereign-wealth fund 1MDB.
The report said that Goh was also the company secretary to the TRX City's parent company, 1MDB, but indicated that she likely left 1MDB in early April 2016.
A senior member of TRX City's management had claimed to not know that Goh was Low's aunt.
"Honestly, I don't know. I don't know if she is Jho Low's aunt," he told The Edge.
An observer had raised the matter of conflict as Low's parents are wanted by police.
"While Goh (Gaik Kim) may be qualified for the job — TRX City's website says she has over 20 years of experience as a company secretary — the question of conflict arises because her sister (Evelyn Goh) and brother-in-law (Low's father) are wanted on allegations that they were involved in the shenanigans at 1MDB, and her nephew is deemed the architect of the scam that is 1MDB.
"As company secretary, Goh will have access to major decisions of TRX City. What is there to assure that these bits of information are not shared with her fugitive relatives?" he said.
However, Finance Minister Lim Guan Eng later told Malaysiakini that Goh had denied having any family relations with Low.
"However, we are still investigating the matter. We will issue an official statement on the matter once our probe is completed," he said when contacted.
Low, through a spokesperson, likewise denied having any family relationship with Goh.
Investigations had alleged that US$681 million (RM2.6 billion) from the US$3 billion funds were transferred to an account belonging to former premier Najib Abdul Razak.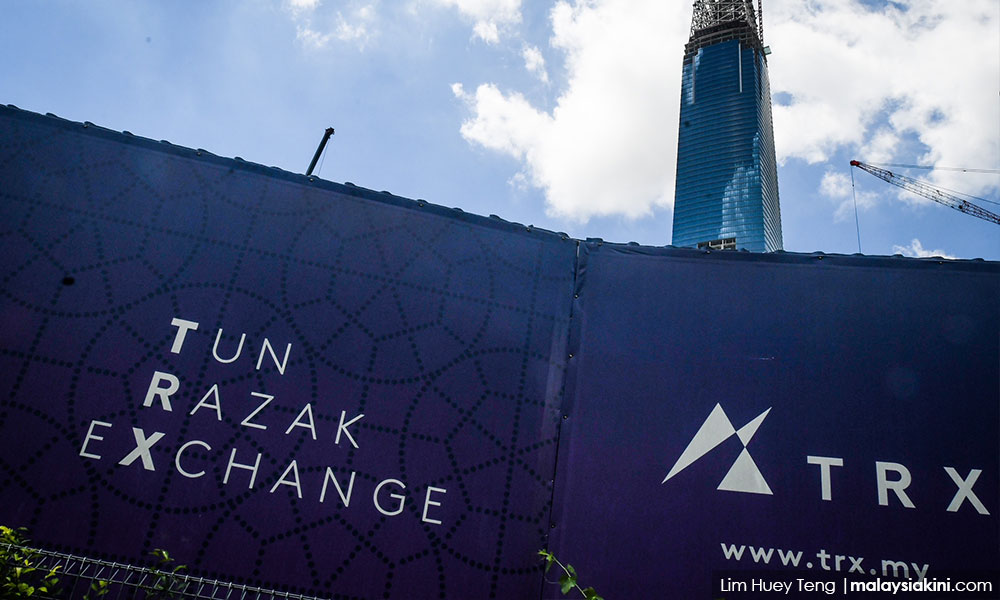 The US$3 billion, underwritten by Goldman Sachs as 10-year bond in 2013, was meant for the development of Tun Razak Exchange, but it was reportedly swindled.
TRX City is the master developer for the mega project.
Back in 2013, Najib was embroiled in a controversy surrounding the RM2.6 billion donation, purportedly received from the late Saudi monarch, King Abdullah Abdulaziz Al Saud.
He had claimed that the unused portion of the money, amounting to US$620 million, was returned to the Saudis.
The matter is now being heard in court.