Iskandar Puteri MP Lim Kit Siang has questioned whether Ahmad Zahid Hamidi will serve as a proxy for former premier Najib Abdul Razak after returning from leave to lead Umno.
"Will Zahid now lead Umno to demonstrate remorse, contrition or repentance among Umno leaders?
"Or is his return from garden leave is merely to ensure that Umno is nothing but a 'Bossku' outfit, with him playing the role of 'Bossku' proxy, as Najib senses that he might lose control of Umno?" Lim asked in a statement today.
Zahid announced his return yesterday, in conjunction with the first anniversary of him being elected Umno president.
"So the one year is significant and important to me, hence on June 30, 2019, I wish to announce that I am ending my (garden) leave today.
"This means, beginning today, I will resume my role as Umno president," he said.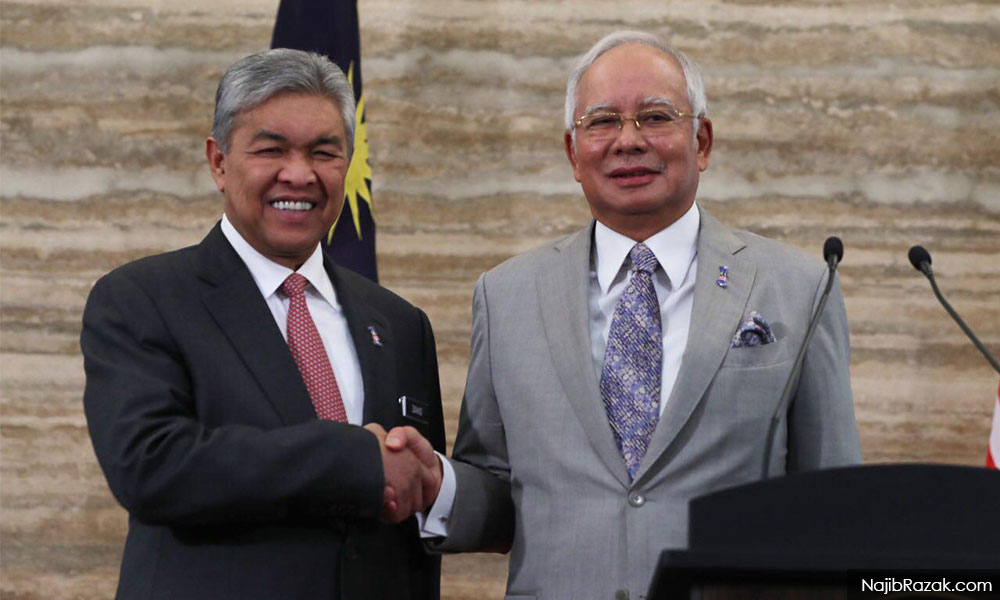 In his statement, Lim pointed to Najib's defence of Zahid, with the former Umno president saying that his successor does not require the consent of the party's supreme council to make his return.
"Zahid made the personal decision to go on garden leave and, according to the party constitution, he has the right to lead Umno during the period he has been mandated to.
"That period is still ongoing. Hence, the question of his returning to serve as president is subject to his own decision. 
"He does not need the agreement of the supreme council or any other party," Najib said yesterday.
Former Umno Youth chief Khairy Jamaluddin had taken a different stance, stressing that Zahid should first seek the opinion of the Umno supreme council before announcing his return.
Lim also questioned whether Zahid would reprise his role as parliamentary opposition leader.
"Will Zahid resume the role of parliamentary opposition leader or will he concede that the Umno president need not be the Umno leader in Parliament?" he asked.
At present, the parliamentary opposition leader is Bera MP and Umno vice-president Ismail Sabri Yaakob.