Just over a month after officially taking up the job, Latheefa Koya has opened up on the criticisms lobbed against her for accepting the post of MACC chief commissioner.
In an interview with the agency's in-house radio station MACCfm today, the former human rights lawyer said she expected to see both positive and negative reactions to her appointment – including on her political affiliations. 
Stressing that she does not blame anyone for raising the matter, Latheefa expressed her hope that the public would also understand the extent of her involvement with politics and activism.
"It is not a perception that I am a politician. It is a fact – I am indeed a former politician. However, this should also be understood from the context perspective. 
"I was more active as the director of Lawyers for Liberty and as a human rights lawyer than as a politician for over than a year (before her appointment)," she said during the interview.
"I also did not take part in party elections, or the general election (last year), and such. And even having been a (PKR) party member for more than 15 years, I had not actively taken part as a politician.
"(So) I believe there is a need to understand this issue based on its context."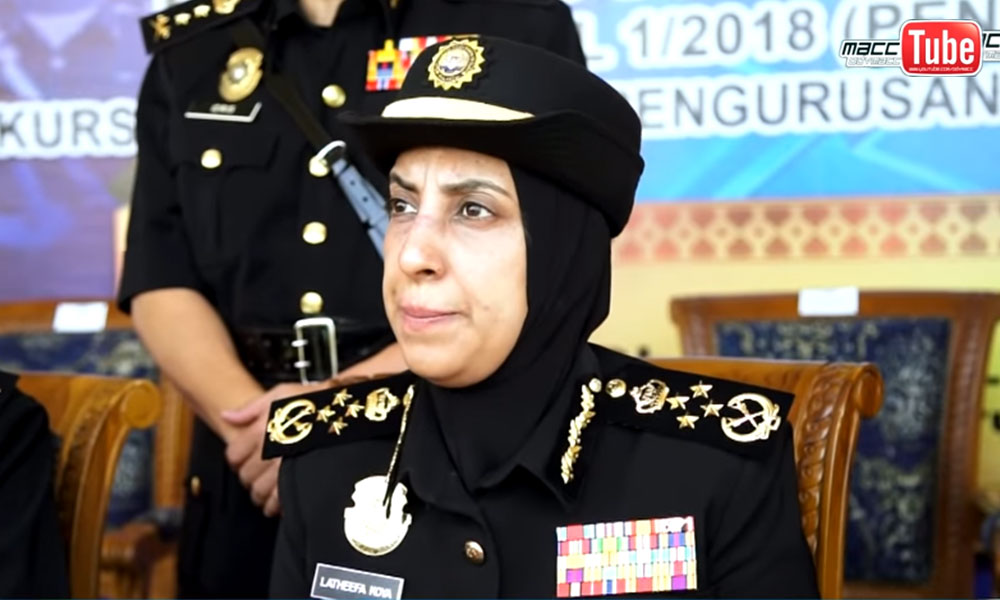 Latheefa was responding to a question on the heavy criticism she has received due to her past involvement in PKR, and whether this would affect her credibility in leading the MACC.
---
Read more: MACC needs to improve its public image, says Latheefa Koya
---
She explained that although she had stopped being directly involved in politics, she nevertheless resigned from the party upon learning of her appointment to the commission.
"For me, this issue won't affect my credibility. At the end of the day, it is the rakyat who will decide if I am capable of doing this job."
Appointment a 'surprise'
Touching on the events leading up to her becoming the MACC chief, Latheefa said that she herself was surprised when she heard of Putrajaya's offer. 
She said that it was not an easy decision for her to accept the job, which was made more difficult by the short time she had to mull over the offer.
"I was asked whether I was ready to be MACC chief commissioner, and this was a very shocking offer which I really needed some time to think about.
"It wasn't something easy, and I also was not given a long time (to decide). 
"In the end, I feel that I had no choice but to agree to shoulder this responsibility entrusted to me."
On June 4, the Prime Minister's Office announced that Latheefa would take over as MACC chief from Mohd Shukri Abdull, who cut short his contract due next May.
"The appointment is among the steps to reform government institutions," said the PMO.
Following the announcement, Putrajaya and Latheefa were bombarded with criticisms, including against prime minister Dr Mahathir Mohamad, who was said to have bulldozed the appointment without going through the Parliamentary Select Committee on Major Public Appointments.