Former Finance Minister Daim Zainuddin (above) has backed a needs-based approach to help the country's poor.
He said while the previous race-based New Economic Policy helped eradicate hardcore poverty, it was also abused by those who were not deserving of assistance.
"We can no longer allow Bumiputera interventions to continue to enrich those among us who have benefited from these policies, yet continue to take advantage of loopholes in the policies to continue enriching themselves at the expense of those who need help.
"Policy-wise, the B40, irrespective of race, must be given priority... As the majority amongst the B40 group, bumiputeras will still stand to benefit the most.
"Those who don't deserve assistance will not get it. And this should be the case," he was quoted as saying at a public policy conference at Universiti Malaya by Free Malaysia Today.
At the same time, Daim said there is also a need to recognise that the bumiputera community is disproportionately poor.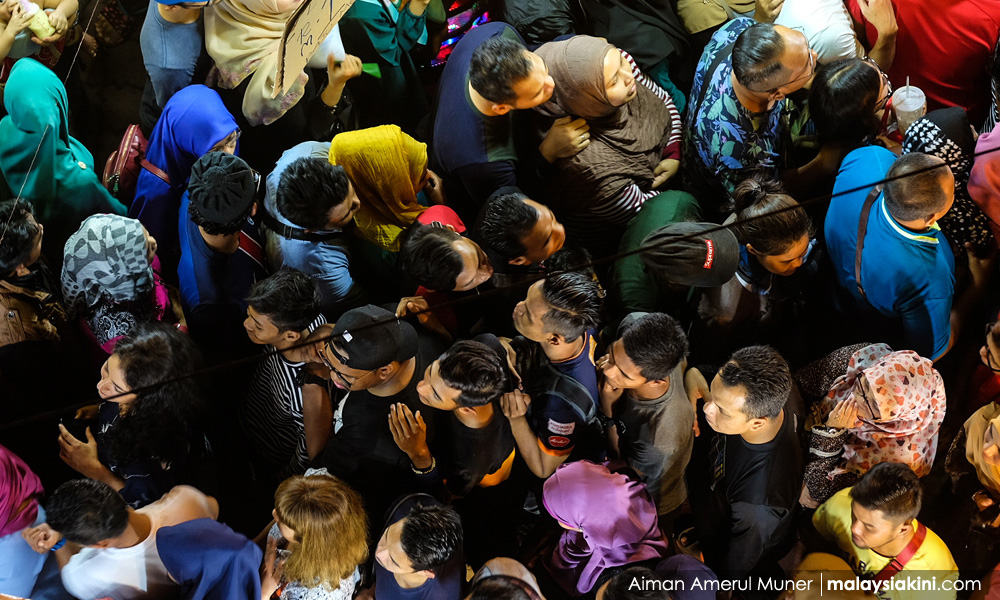 "We must also acknowledge that although Bumiputeras are indeed disproportionately represented among the poor, other races, too, are deeply affected by poverty and low standards of living," he was quoted as saying.
However, he said the Bumiputera dilemma must be dealt with a "fresh perspective".
"(This) is to ensure that all Malaysians can have their fair share of our national prosperity.
"Any policy must result in justice for all," he added.
Last month, PKR president Anwar Ibrahim had also called for the government to expedite needs-based affirmative action in the country.