Sarawak Housing and Local Government Minister Dr Sim Kui Hian (above) has joined several other ministers in their bid to have Zakir Naik expelled from the country.
Sim, who is also SUPP president, said the state did not welcome the controversial preacher and called on the federal government to cancel Zakir's permanent resident status.
"We do not welcome any racists and extremists such as Zakir Naik to Sarawak as Sarawakians want to preserve their existing peace and harmony among all the races.
"Sarawak will never compromise over her autonomy on the entry of racists and extremists. Sarawakians should throw their fullest support behind the Sarawak Government over the preservation of her rights and the protection of their homeland," he said.
For the record, Sarawak has banned Zakir Naik from entering the state since the late Adenan Satem's time as chief minister.
Yesterday, Communications and Multimedia Minister Gobind Singh Deo and Human Resources Minister M Kulasegaran, in a joint statement, expressed their position that the Indian-born preacher should not be allowed to remain in Malaysia.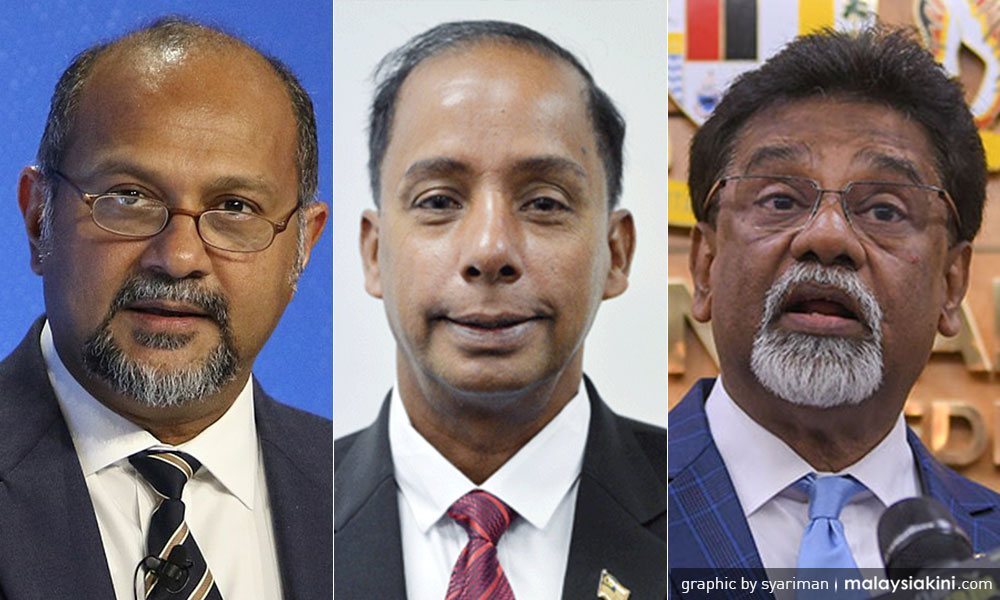 They were said to have communicated their concern to Prime Minister Dr Mahathir Mohamad and would leave it to him to decide on the matter.
Water, Land and Natural Resources Minister Dr Xavier Jayakumar had said the country did not need individuals who issued seditious statements with the intent of driving a wedge between Muslims and non-Muslims in Malaysia.
This was followed by the Youth and Sports Minister Syed Saddiq Abdul Rahman who agreed with Gobind, Kulasegaran, and Jayakumar's call to expel Zakir Naik from the country.
"An attack against our Chinese and Indian brothers and sisters is an attack against all Malaysians," Saddiq had said in a media WhatsApp group.
Last week, during a talk at an event in Kelantan, Zakir had remarked that Hindu Malaysians seemed to trust the Indian government more than Prime Minister Dr Mahathir Mohamad, while also suggesting that "old guests" in the country, referring to the Chinese, "go back."
The remarks had irked many parties and following that, 115 police reports were lodged against Zakir.
Zakir, a Malaysian permanent resident, is on a self-imposed exile in the country as he is wanted in his native India on money-laundering charges.
Putrajaya has refused to deport the preacher despite requests from India, saying he may not receive a fair trial there.