KINIGUIDE | Since late August, the call to boycott non-Muslim products and businesses have grown louder, especially on social media.
This comes amid heightened racial and religious tension over issues such as the introduction of Jawi khat (calligraphy) in the Bahasa Malaysia syllabus and controversial preacher Dr Zakir Naik.
The boycott has elicited reactions from various quarters, including the rakyat, civil societies and politicians.
Malaysiakini takes a closer look at the boycott, whose proponents now claim is just a movement to support Muslim businesses.
How did it start?
The boycott appears to have originated from social media. A few groups on Facebook regarding the prioritising of Muslim-made products surfaced in December last year.
These groups remained in relative obscurity but last month, the discussion on boycotting non-Muslim products began to gain traction among Malaysian Facebook users.
One closed Facebook group that is pro-Muslim businesses, in particular, has seen its membership skyrocket over the past week.
According to the group's admins, two weeks ago, they had around 10,000 members, but this has since grown to 100,000 last week, 500,000 on Saturday, and over one million members as of today.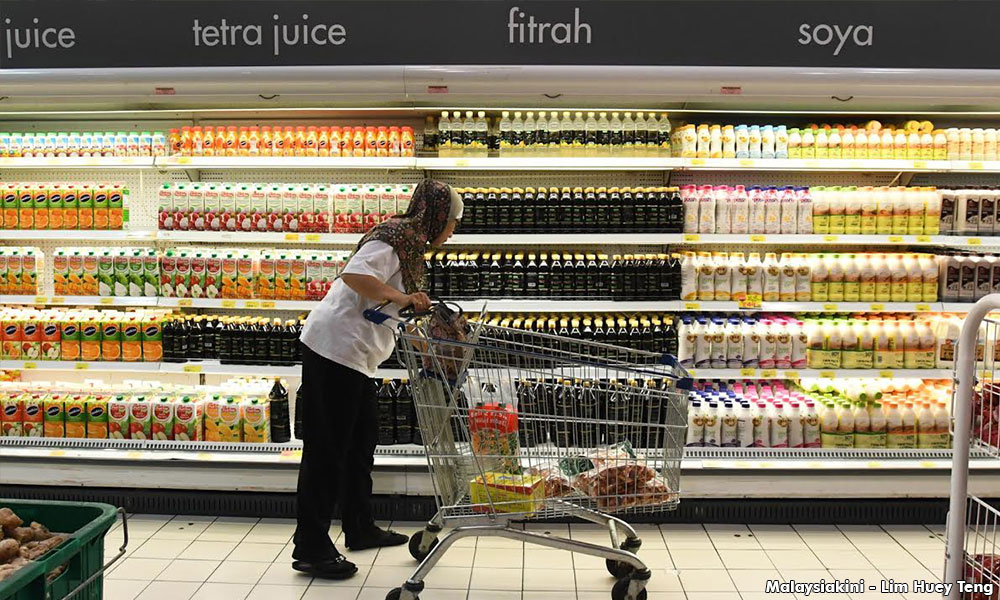 The movement came under the limelight after the Muslim Consumers Association of Malaysia (PPIM) and Malaysian Chambers of Entrepreneurs Business Development (MCED) called for a ban on non-Muslim products that use Jawi.

They had responded to the Islamic Development Department in late August, saying that halal certificates should be issued in the native language of the products' manufacturers so that consumers can identify if they are Muslim or otherwise.
Though there were accusations that Umno-PAS were behind the movement, Umno vice-president Ismail Sabri had denied their involvement in the boycott.
Is it a boycott or a pro-Muslim product movement?
The "buy Muslim-made products first" campaign is not new. It has been around since late last year but did not garner much traction or attention.
The group's initial purpose was to encourage Muslim or bumiputera-produced products to be given priority.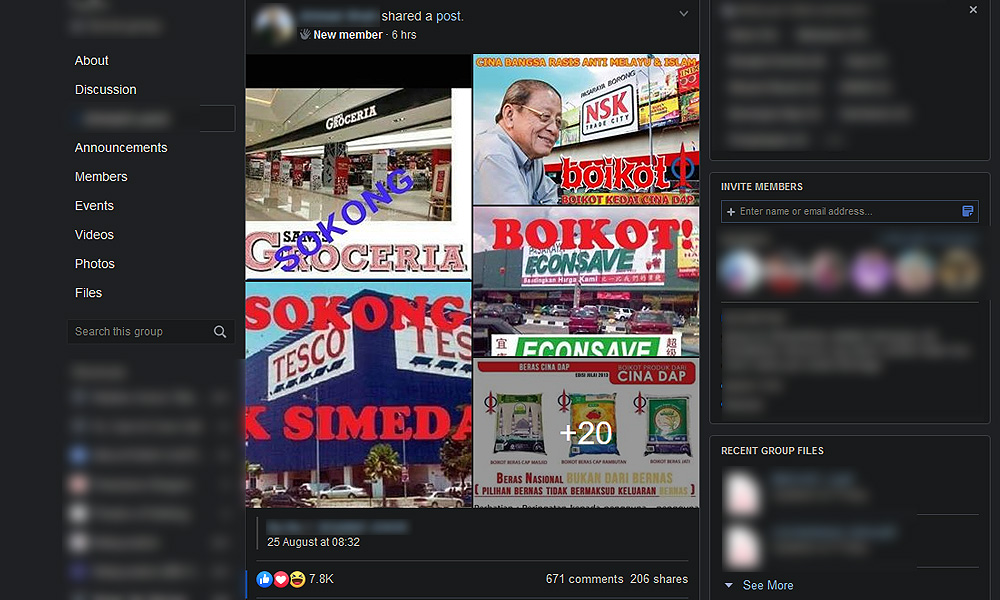 NGO Ummah earlier this year launched the "Support Muslim products" campaign, and had early on asked that non-Muslim produced goods not be boycotted against.
Even so, among campaign supporters, calls for an all-out boycott of non-Muslim products soon began to be heard alongside that to support Muslim-made products first.
The calls for boycott became more pronounced when the campaign started to gain momentum in August.
However, there now appears to be a shift in the narrative back away from an all-out boycott, with several supporters calling out the deviation from the original "Muslim first" campaign purpose.
Postings on social media groups reflect this change, with many promoting Muslim products and businesses instead of attacking non-bumiputera or non-Muslims.
Which prominent figure has supported the movement?
So far, no notable leaders have come out in support of the actual boycott.
A known exception is former Selangor PAS deputy ulama chief Ahmad Dusuki Abdul Rani who supported the boycott.
The current PAS leadership, however, has come out to support the "Muslim first" campaign, saying it is "inclusive" and meant to encourage Muslims and bumiputera to buy Muslim-made and bumiputera-made products.
"For PAS, the campaign to buy Muslim-made products first is an inclusive and competitive move in business and should be seen in a positive light," PAS secretary-general Takiyuddin Hassan had said.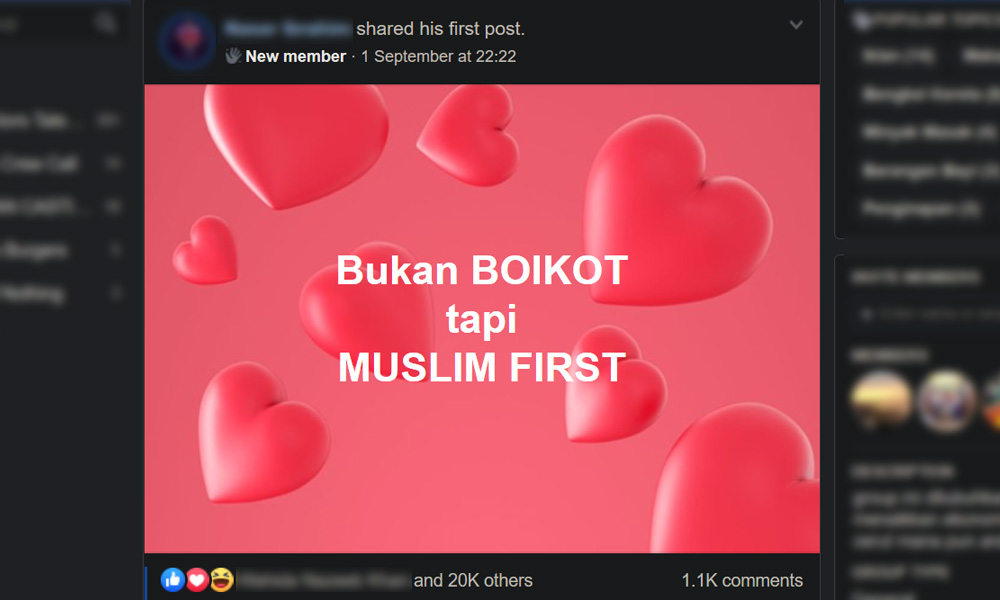 The shift to a Muslim-first campaign gained the movement more supporters, including Perlis mufti Mohd Asri Zainul Abidin.
He had criticised the boycott campaign but said prioritising Muslim-made products was a much better option as it would help the Malaysian economy.
Former prime minister Najib Abdul Razak had also expressed his support for a campaign to buy more bumiputera and Muslim-made products.
Who has spoken out against the boycott campaign?
Before the campaign pivoted from a boycott campaign to prioritising bumiputera and Muslim-made products, many from the Pakatan Harapan government had criticised the boycott.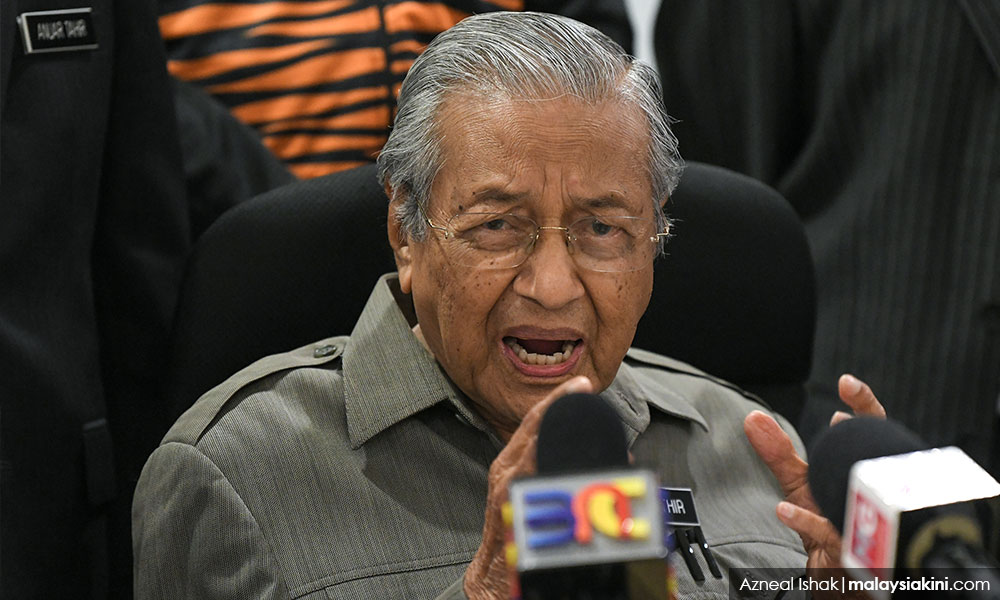 This included Prime Minister Dr Mahathir Mohamad (photo), who said it would not improve the situation but instead create more anger.
"Maybe there is some shallow-minded people who do such things. But it is not going to work. A boycott is not an effective weapon. It is useless to do so (and will) just cause the anger of others.
"So don't boycott anyone's products be it bumiputera or non-bumiputera," he had said.
Finance Minister Lim Guan Eng had also condemned the boycott, saying that such actions would be counter-productive.
Not only would it harm national unity, but it could also cause consumers to "lose out by boycotting products which are superior in price and quality," he had said.
Other ministers who had spoken up against the boycott include Entrepreneur Development Minister Redzuan Yusof and Domestic Trade and Consumer Affairs Minister Saifuddin Nasution.
So is this campaign affecting businesses thus far?
According to Saifuddin, there have not been any reported effects of the boycott campaign so far.
He said trade and business associations have not informed him of any impacts from the campaign.
"So far they have not indicated that the boycott is affecting them," he added.
Have there been similar boycotts in the past?
Yes, this is hardly the first of its kind in Malaysia.
Back in 2013 and 2014, a blog and several Facebook groups popped up calling for a boycott specifically against "DAP Chinese" products.
The blog title BBCD, short for "Boikot Barangan Cina DAP" (Boycott DAP Chinese products) was previously active on Twitter, Pinterest and several Facebook pages.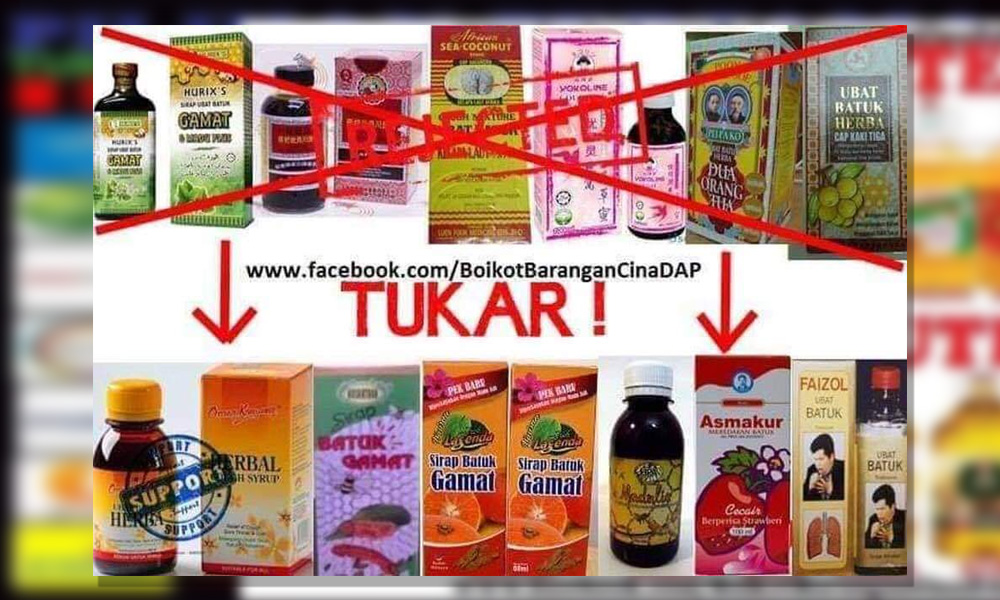 While their latest posting was from August 2013, a guide they made comparing bumiputera and Chinese products is being recirculated on social media at present.
Likewise many of the posters highlighting which brands to boycott appear to have been repurposed from previous initiatives.
Meanwhile, on the other hand, there were also attacks against brands such as Gardenia, for its alleged links to BN.
Seputeh MP Teresa Kok was among those who condemned the attacks.
---
This Kiniguide was compiled by Mohd Fakhrull Halim and Geraldine Tong.