A survey by Darul Ehsan Institute (IDE) revealed that the support for Selangor PAS has dropped to eight percent from the popular votes of 15 percent which the party received in last year's general election.
IDE senior research manager Khairul Ariffin Mohd Munir said the decline does not mean that the support had shifted to Pakatan Harapan or Umno.
"Current scenario shows that they are keen to observe the current political development before deciding which party they would vote for in the future," Khairul said in a statement today.
The survey was conducted for three days beginning July 12 this year, involving 56 state legislative assemblies and 2,851 respondents.
The survey also showed that the supports towards Pakatan Harapan and Barisan Nasional remained stable since the general election last year.
Khairul said before the 14th general election, a survey showed that the support towards Selangor PAS was around 12% and increased to 15% during the election.
He explained that the decline is linked to attitudes of PAS supporters and voters who voted for the party.
"PAS only retains support among its staunch supporters while normal supporters and voters had changed their attitudes towards the party," he said.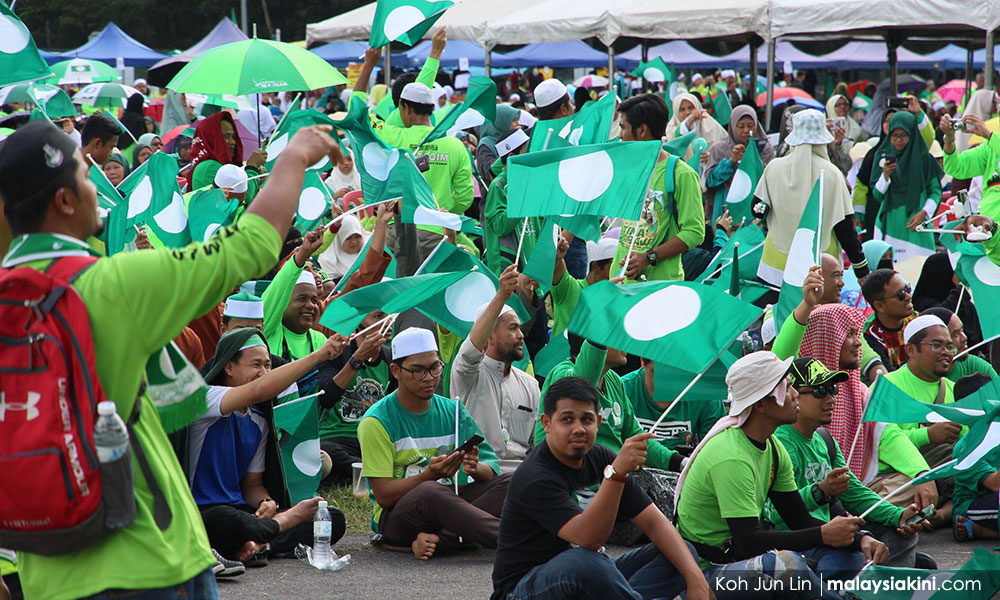 Khairul explained that there are three kinds of PAS followers, namely members, supporters, and voters.
He said the first kind are party members who would continue to support the party under any circumstances.
"The second are supporters who are not members but keen to support the idealism of the party"
"Then there are voters, who are neither members or supporters, but vote for PAS due to personal reasons or hooked by the party's alternative offers," he added.
This Saturday, Umno and PAS will ink a charter to formalise an alliance between two of the nation's biggest Malay-Muslim parties.
Umno president Ahmad Zahid Hamidi and PAS president Abdul Hadi Awang will sign the pact against a backdrop of a nation drowning in the politics of race and religion.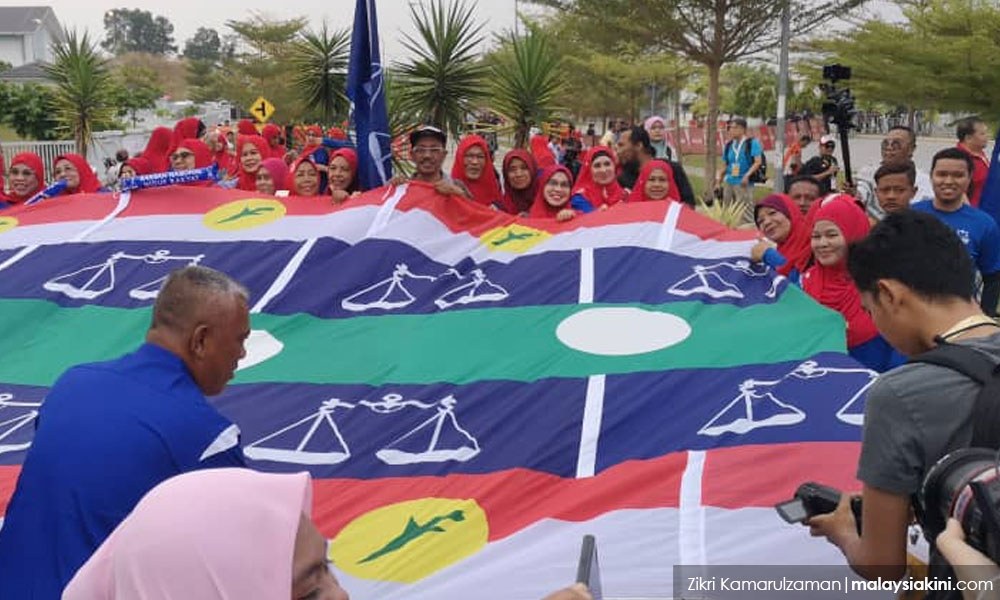 Following the last general election, the Umno-PAS alliance had proven to be successful in three by-elections - Cameron Highlands, Semenyih and Rantau.
At present, BN-Umno has 38 parliamentary seats and PAS with 19. 
BN-Umno also controls the states of Pahang and Perlis whereas PAS governs Kelantan and Terengganu.