Indonesian President Joko Widodo said the forest fires in Riau would not recur had the government machinery been more effective in containing the hotspots early on.
In his Facebook post yesterday, Widodo mentioned that the government has multi-level machinery to solve the issue.
"What's the problem? Ineffective cooperation and lack of initiative to activate the machinery, although I had reminded several times that the forest fires prevention is compulsory," he said.
In another post update, Jokowi said 52 planes carrying water bombs and an additional 5,600 personnel were deployed to the affected areas in Riau.
"We maximise our effort to contain the fires... but what is important is the prevention before the occurrence - eliminate one hotspot before it multiplies into hundreds," he said.
He stressed that the government will take stern action against corporations or individuals who found guilty of involvement in the arson.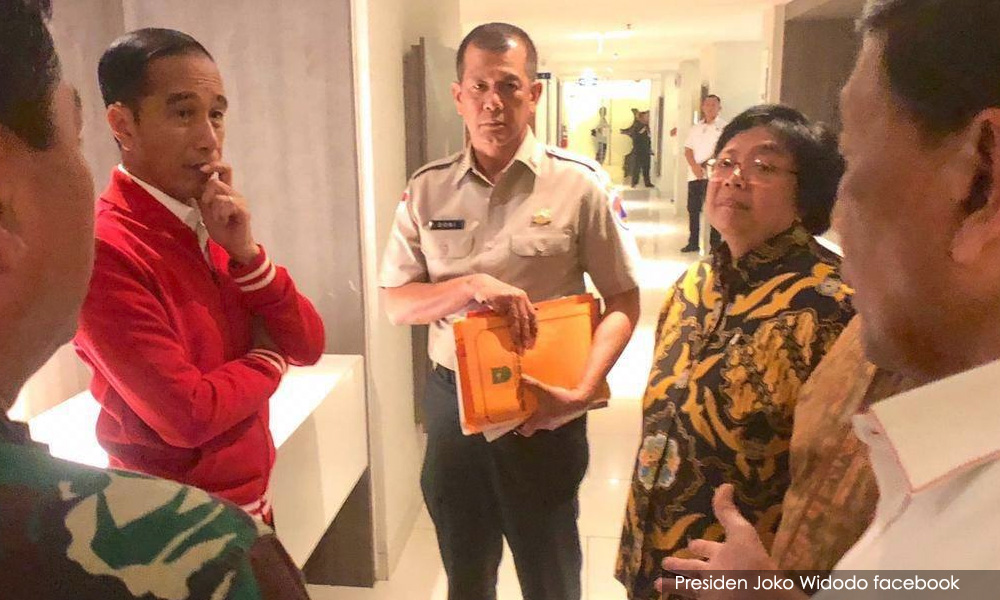 Last week, Indonesia's Environment and Forestry Minister Siti Nurbaya Bakar claimed that the haze affecting Malaysia had originated from Sarawak.
This is despite the Asean Specialised Meteorological Centre's tracking showing that the haze in Peninsular Malaysia primarily originated from Sumatra while the haze in Sarawak came from Kalimantan.
This prompted her Malaysian counterpart Yeo Bee Yin to tell Nurbaya to not be in denial over the cause of haze in the region.
The Indonesian government had also named four palm oil companies with Malaysian links as the culprit behind the forest fires in the country.
Malaysia had relayed her intention to help to deal with haze to Indonesia in a letter which was sent to the country by Yeo via the Malaysian Ambassador to Indonesia Zainal Abidin Bakar.