A PKR Youth leader has advised PAS president Abdul Hadi Awang to refrain from commenting on Pakatan Harapan's consensus on Anwar Ibrahim as the next prime minister.
Instead, National PKR Youth vice-chief Syed Badli Syah Syed Osman advised the Islamic party leader to explain to PAS members why the party was helping former nemesis Umno rise once more.
"He (Abdul Hadi) should not interfere in other party's matters. Instead, he should explain to PAS grassroots why he chose to lift Umno up once more, which all this while was seen as PAS' enemy and a destroyer of the country
"PAS is now seen as having become the horse that is helping Umno to lift Najib (Abdul Razak) and Rosmah (Mansor) back to power," Syed Badli said in a statement this morning.
He added Abdul Hadi's dismissal of the Harapan consensus - that current Prime Minister Dr Mahathir Mohamad would eventually hand over reins to the PKR president - had no bearing on the ruling coalition.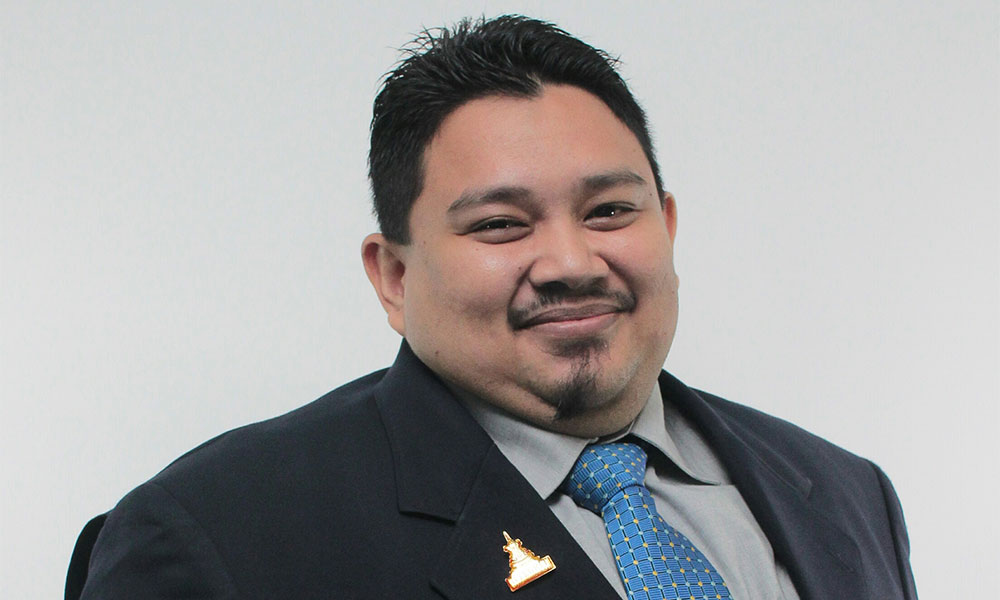 Syed Badli (photo) further expressed confidence that Harapan would abide by the agreement and that Anwar would be made premier.
Sinar Harian yesterday attributed to Abdul Hadi as saying Mahathir was more qualified to be prime minister than Anwar.
Abdul Hadi said this was because Mahathir commanded the support of the majority of lawmakers.
"Anwar didn't contest in the (14th general) election then. (He only) entered a by-election, so that cannot be used to measure (support).
"Don't call me batu api (instigator)," Abdul Hadi, who is Marang MP, reportedly said.
Anwar did not contest during the historic general election last year, which saw BN dethroned from federal government, as he was still serving time in Sungai Buloh prison for his sodomy conviction.
He later received a full royal pardon, and eventually took over as PKR chief. He contested in the Port Dickson parliamentary by-election last October and won with a whopping 23,560-vote majority.
This is not the first time a member of PAS top brass had expressed support for Mahathir's premiership.
Last month, party deputy president Tuan Ibrahim Tuan Man urged all political parties to throw their support behind Mahathir to serve out a full term. He cited internal strife within PKR as a reason.
PAS vice-president Mohd Amar Abdullah, too, expressed a similar sentiment, saying Harapan required a strong leader and replacing him would affect the nation's stability.
Since taking office, Mahathir has repeatedly assured that he intended to honour the pact of handing over the premiership to Anwar within two to three years. However, the former has yet to specify a time frame.
He was quoted saying yesterday that he would eventually set a handover time and date.
Anwar, meanwhile, recently told Bloomberg in an interview that he expected to take over by May, next year.