PAS president Abdul Hadi Awang explained his party's presence at the Malay Dignity Congress by saying it was his party's duty to build bridges with fellow Muslims.
In a lengthy column posted on Harakah Daily, Hadi went on to say that it was forbidden for people of Islamic faith to surrender power to other races who are not Muslims.
"Haram bagi umat Islam menyerah kuasa kepada bangsa lain yang bukan Islam, sehingga menjadi hina laksana menyerah rumah kepada penumpang, kemudian melarikan diri tanpa bumi tanah air tempat berpijak."
(It's forbidden for Muslims to surrender power to other races who are not Muslims until they are disgraced, akin to surrendering your home to a guest, and then fleeing without a homeland to stand on.)
Hadi was writing a column to his followers in which he contrasted and explained PAS' role at the Muafakat Nasional Charter between PAS and Umno on Sept 14, as well as the Malay Dignity Congress held yesterday.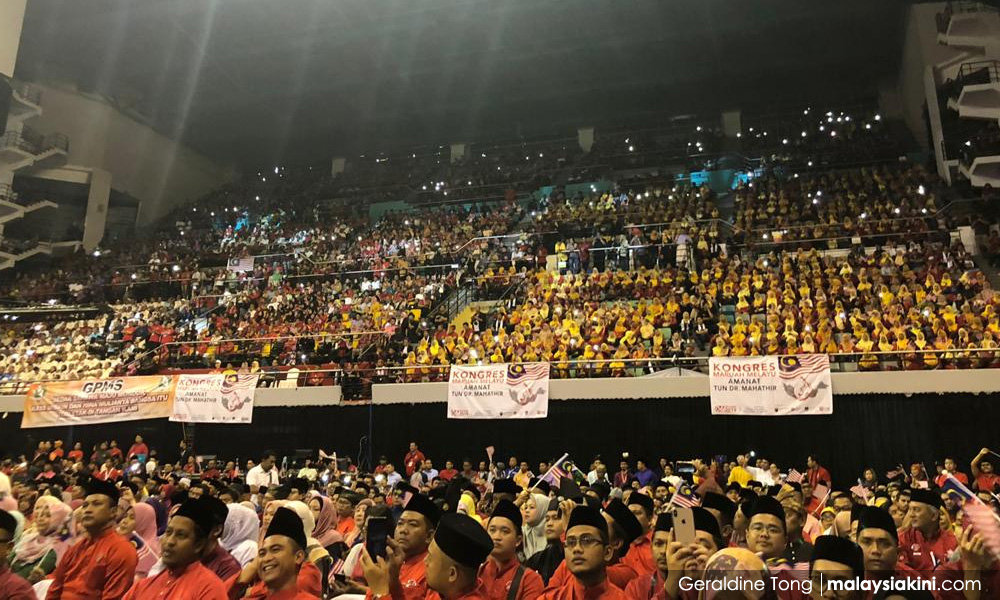 The Malay Dignity Congress had made a series of explosive resolutions in five areas.
Among the demands from the congress included that main positions within the government to only be filled by Malay-Muslims, such as the prime minister, deputy prime minister, menteri besar and chief ministers as well as important ministries such as finance, education, defence and home affairs.
The resolutions also called for the government to only appoint Malay-Muslims to top positions within the government such as the chief justice, attorney-general, secretary-general to the government, inspector-general of police, chief of defence forces and others.
The gathering was opened by a hardline speech from academic Zainal Kling and also featured a speech by Prime Minister Dr Mahathir Mohamad.
Attendees included Umno secretary-general Annuar Musa and former ministers Khairy Jamaluddin, Hishammuddin Hussein and Noh Omar, Kelantan Menteri Besar Ahmad Yaakob and Hadi himself.
Also present were Bersatu's Redzuan Yusof, Mustapa Mohamed, Ahmad Faizal Azumu, Syed Saddiq Syed Abdul Rahman, Maszlee Malik and Mukhriz Mahathir, as well as PKR deputy president Azmin Ali and Amanah chief Mohamad Sabu.
"Although the two meetings appear to be different and the place is different, there is one common factor - the unity of the Malays and to awaken Malays to rise together with Islam.
"At least PAS is able to realise the ta'awun (cooperation) concept practiced according to its budaya politik matang dan sejahtera (mature political culture and prosperity) philosophy.
"The next step would be to unite the two groups," he said.
He called on party members to be open to hearing the words of others who are also Malay Muslims.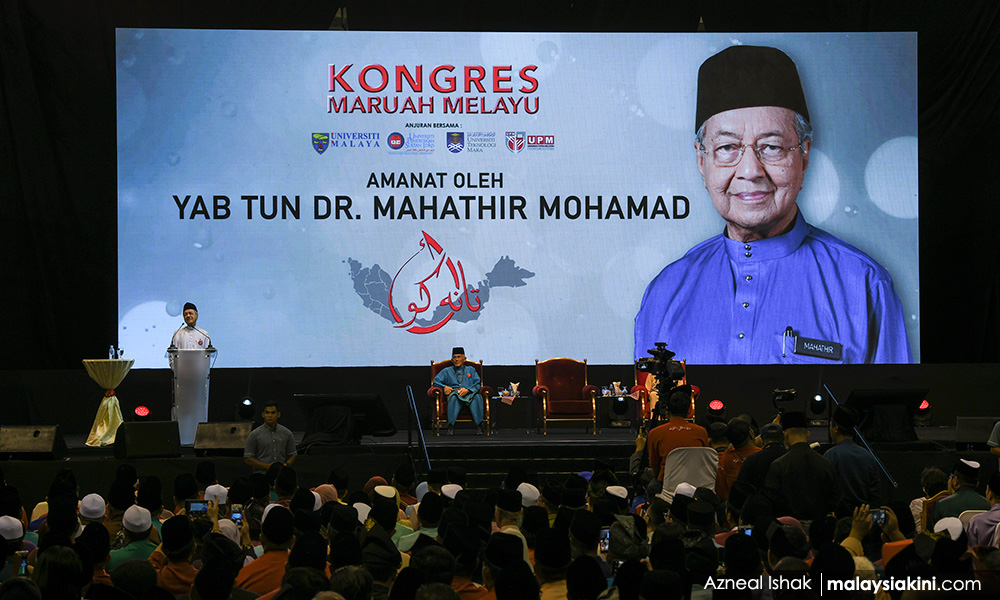 Hadi said he listened to Mahathir's message carefully.
"He (Mahathir) spoke of his own people's misdeeds, which caused them to fall behind, be bullied and fooled by others and fooled by their own people to the point of backwardness."
Hadi said that Islam is Allah's guide to all mankind and that any nation that is Muslim is very fortunate in this world and in the hereafter, provided that the Quran is its guide.
He also cited the Prophet Muhammad's exemplary example that succeeded in transforming the illiterate and ignorant Arabs into the most civilised people through Islam, making them capable of leading the world for centuries.
"Be aware that other civilised nations without Islam cannot survive as long as the Muslims have stood firm and have been with Islam for centuries.
"Civilisations of other nations without Islam, eventually destroyed their own people and could not survive.
"We see recent signs of the collapse of western civilisation that is decaying and burning itself and its environment.
"This homeland is a gift from Allah to the Malay Muslims and must be preserved in order to uphold the religion of God entrusted to them on this blessed land, to serve as a model and guide to other non-Muslim nations by God's command," he said.
Hadi called on his followers to embrace knowledge, faith, charity and piety.
He reminded them that "our weaknesses are supplemented by non-Muslim plans that are hostile to Islam and its adherents, without regard for [...] the good treatment of Muslims towards them".