A Kadir Jasin pointed out that the lack of trust in Utusan Malaysia's reporting led readers to shun the former Umno mouthpiece, resulting in dwindling circulation and advertising revenue.
"In a nutshell and to be brutal, I must state Utusan had lost its momentum and business dynamics," said the veteran newsperson in a blog posting.
Kadir, who is also Prime Minister Dr Mahathir Mohamad's communications and media advisor, was commenting on news reports that Utusan Melayu (Malaysia) Bhd is ceasing operations and its staff were told to vacate the office by 1pm this afternoon.
According to the former News Straits Times Press (NSTP) Group editor, the rot of the mainstream media started with former premier Abdullah Badawi's advisors.
"What was called the 'fourth-floor boys' in the Prime Minister's Department during the Abdullah administration are to blame.
"They were in control of the media linked to Umno... Their excessive interference and unprofessionalism led readers to believe that newspapers, television and radio (stations) owned by companies linked to Umno were partisan and lacked credibility," he added.
At the time, the fourth-floor team was headed by Abdullah's Oxford-trained son-in-law Khairy Jamaluddin, who is now the Umno lawmaker for Rembau.
Kadir opined that one of their gravest follies was to utilise the mainstream media in their attempt to end Mahathir's legacy and promote Abdullah (below).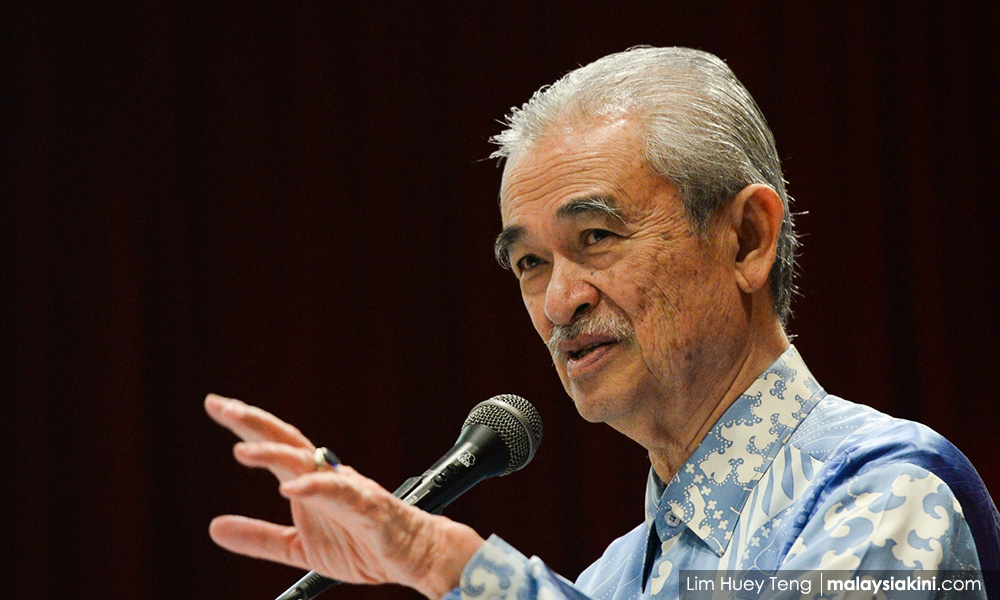 "That was the onset of the decline in the quality of journalism as well as the sales of NSTP and Utusan Groups' newspapers
"The situation was made worse by the rapid development of digital technology and the failure of the national education system to retain the interest to read among students," he added.
Kadir said if Abdullah's advisors initiated the process of decimating journalistic professionalism in Umno-linked media, those in the latter's successor Najib Abdul Razak's administration were worse.
"With the help of local and foreign consultants... they conducted 'slash and burn' on the mainstream media. In the end, readers and viewers rejected Utusan Malaysia, Berita Harian, New Straits Times and TV3," he added.
Ironically, Kadir said, these newspapers and publishing groups were "Malaysianised" during the era of Najib's father Abdul Razak Hussein, who was Malaysia's second prime minister.
"Now all of them are clinging on to life because of the idiocracy of his son," he added.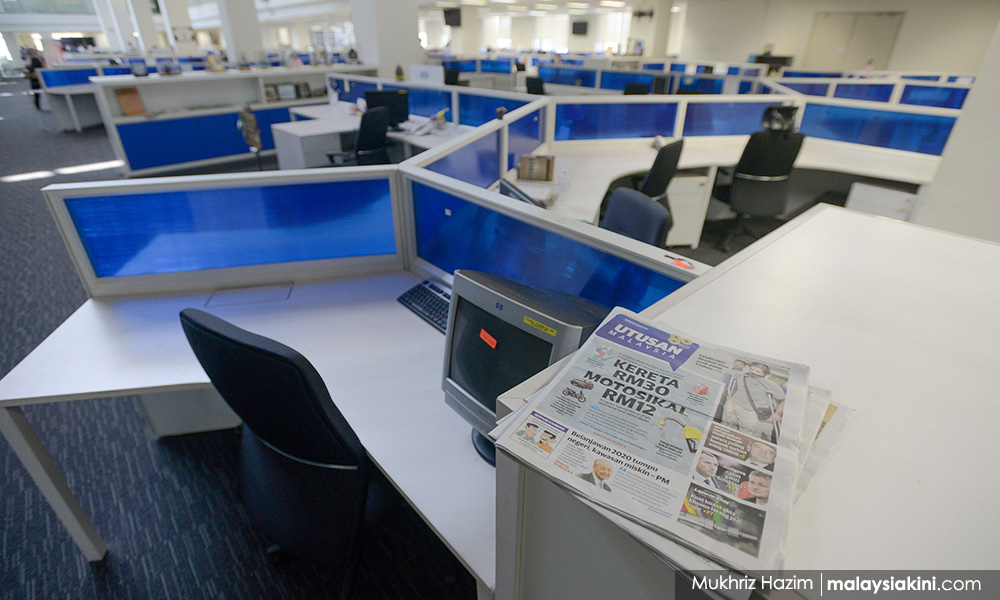 As for Utusan, the veteran newsperson said the newspaper can be rescued if there is a new owner with deep pockets, who is committed to journalistic ethics.
Kadir who was NSTP group editor from 1988 to 2000 during Mahathir's first tenure as prime minister had also been accused of religiously toeing the government line while the media during this era were kept on a tight leash, providing little room for dissenting views.
RELATED STORIES