Following years of financial problems, the nation's oldest Malay language newspaper Utusan Malaysia will terminate operations today and has dismissed all its staff.
According to an internal memo sighted by Malaysiakini, its sister publications Mingguan Malaysia and Kosmo! are also subject to the same fate.
In the memo, Utusan Melayu (Malaysia) Bhd executive chairperson Abdul Aziz Sheikh Fadzir said the company was no longer solvent despite several attempts to salvage the 80-year-old business.
"Utusan's board of directors had on Oct 7, 2019, passed proposals for Creditors' Voluntary Liquidation and the appointment of UHY Advisory (KL) Sdn Bhd as the interim liquidators.
"This was a necessary step as the board is of the opinion that the company is no longer solvent to continue operations.
"Therefore the company will cease operations on Wednesday, Oct 9, 2019," Abdul Aziz said.
Employees have been told to stop work today and have until 1pm to return all company property, including access cards and keys to the office.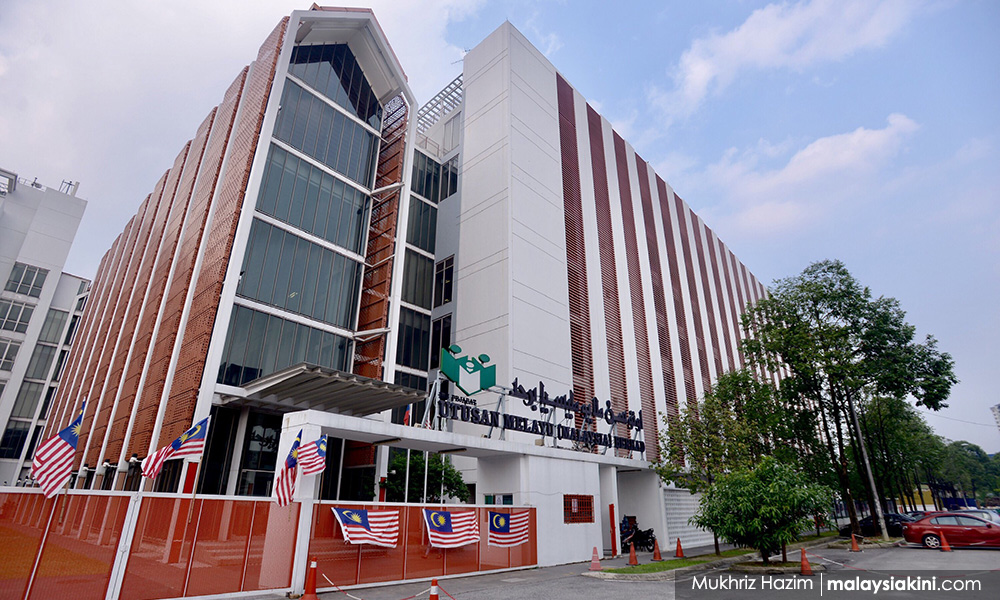 Tomorrow will be the last day for staff to gather their belongings before they officially end their employment on Oct 31.
"A meeting between liquidators and all staff will be held on Oct 30 at 3pm at the Dewan Besar Utusan. All further questions can be asked during that session," Abdul Aziz added.
Earlier today, Malaysiakini reported that Utusan employees at the Jalan Chan Sow Lin headquarters were allegedly asked to clear the office, pending an unofficial announcement by the management on the company's latest development.
"Workers were asked to clear the office within 48 hours. There will be an official announcement tomorrow (Wednesday)," one employee had said.
In response to the news, the Human Resources Ministry said it has discussed the matter with Abdul Aziz and will help mediate the liquidation process between Utusan and its staff.
Overdue salaries, delisting
Utusan's collapse comes less than two months after it raised prices for its printed newspapers in a bid to cover operational costs.
At the time, its former owner Umno injected RM1.6 million to help pay overdue salaries following a staff picket.
The company was later delisted from Bursa Malaysia for failing to settle its loans.
Abdul Aziz bought a majority stake in the company at a 65.2 percent premium (RM6.65 million for a 31.61 percent stake) from Umno in February this year.
The former Umno Kulim-Bandar Baharu MP previously predicted the company would stabilise by "2020 or 2021" if it was able to sell off assets, raise advertising revenue and increase readership.
He also vowed to transform the former Umno mouthpiece into a more people-centric publication, apologising for past "editorial mistakes".
On Monday this week, Utusan Melayu Bhd sold a majority stake in its subsidiary which held the printing permits for Utusan and Kosmo! .The buyer was a company linked to tycoon Syed Mokhtar Al-Bukhary, who has been on a media-buying spree in recent times.
Utusan was first published in Jawi in 1939 before it switched to romanised Malay in 1967.
The paper has been running at a loss since 2012.

RELATED STORIES