PKR president Anwar Ibrahim said becoming a "hero" for the Malay community must not come at the expense of dividing the nation and stirring racial disharmony in the country.
"As a country, we can celebrate or divide, but we must choose. If we want to divide and make things tense, we can.
"It's easy for me to be a hero for the Malays. I know what to do.
"But if doing so means I cause division and enmity, that's actually a betrayal (to the country)," Free Malaysia Today quoted him as saying today.

Anwar was reportedly speaking at a seminar on national building and a peaceful culture last night.
His speech came several days after the Malay Dignity Congress on Sunday, Oct 6, which he said he didn't attend as "the invitation arrived too late".
He stressed that leaders must champion the plight of underprivileged people of all races, not only for the Malays.
"We're sometimes not brought up in that way, not just Malays, but even Chinese and Indians. But do we just accept this as the norm?
"The majority of this land has Malays. But if there are Indians in the estates or Chinese in certain parts of the city who are poor, they are also our responsibility.
"Where is our humanity?"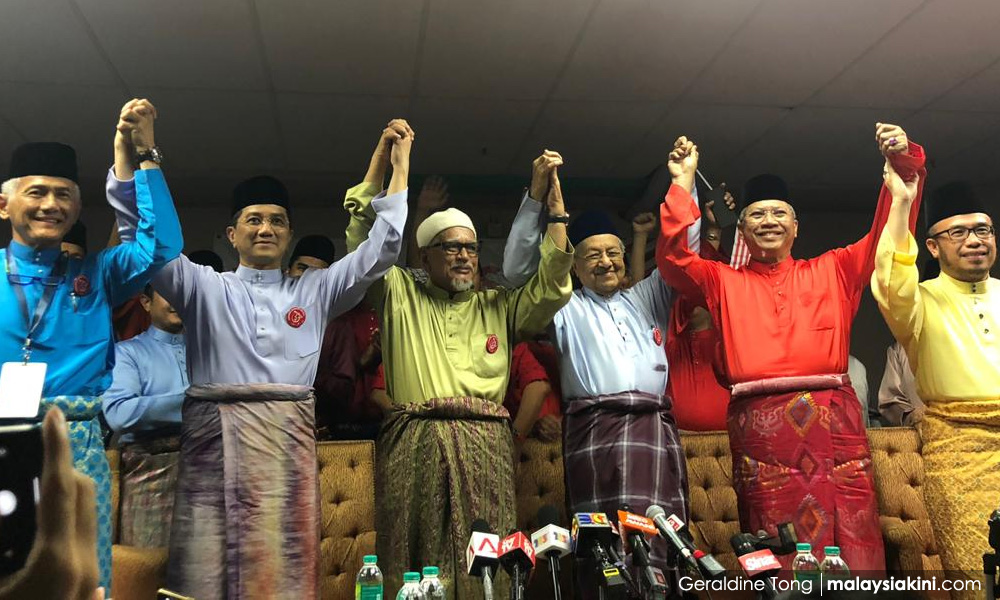 The Port Dickson MP added that a person's greatness is shown by his or her ability to fight for justice, not striking fear in others.
The Malay Dignity Congress has received mix reactions from the people after passing a series of resolutions, which were handed to Prime Minister Dr Mahathir Mohamad.
Among the demands from the congress is for main positions within the government to only be filled by Malay-Muslims, such as the prime minister, deputy prime minister, menteri besar and chief ministers, as well as important ministries such as finance, education, defence and home affairs.
The congress also wants the government to only appoint Malay-Muslims to top positions within the government such as the chief justice, attorney-general, secretary-general to the government, inspector-general of police, chief of defence forces and others.
Zainal Kling, the chief executive of the congress secretariat, opened the event with a hardline speech emphasising the sovereignty and special position of the Malay race.
The gathering, which saw more than 5,000 people in the stadium and more outside, was attended by a slew of prominent figures, both in and outside of the political world.