At first glance, Budget 2020 appears to be a boon for entrepreneurs, employees, civil servants and women.
Most ministers seem satisfied with their allocations, especially for education and health which received the biggest slices of the budget pie.
Opposition politicians have zoomed in on discrepancies and the lack of detail for defence initiatives, among others.
Here are what some ministers, backbenchers and Opposition politicians are saying about Budget 2020.
Education Minister Maszlee Malik
(We are the biggest beneficiary) and it comes with a big responsibility and a sense of integrity.
So on my part, the priority is to make sure that every single cent that has been budgeted and allocated for education will reach the targeted parties.
I will make sure that the governance process and all the management is with full transparency and accountability [...].
We do have (a monitoring system). We set it up since last year when I came into office. You can see that we have managed to overcome a lot of issues that were faced by the previous government.
Umno Pontian MP and former deputy minister Ahmad Maslan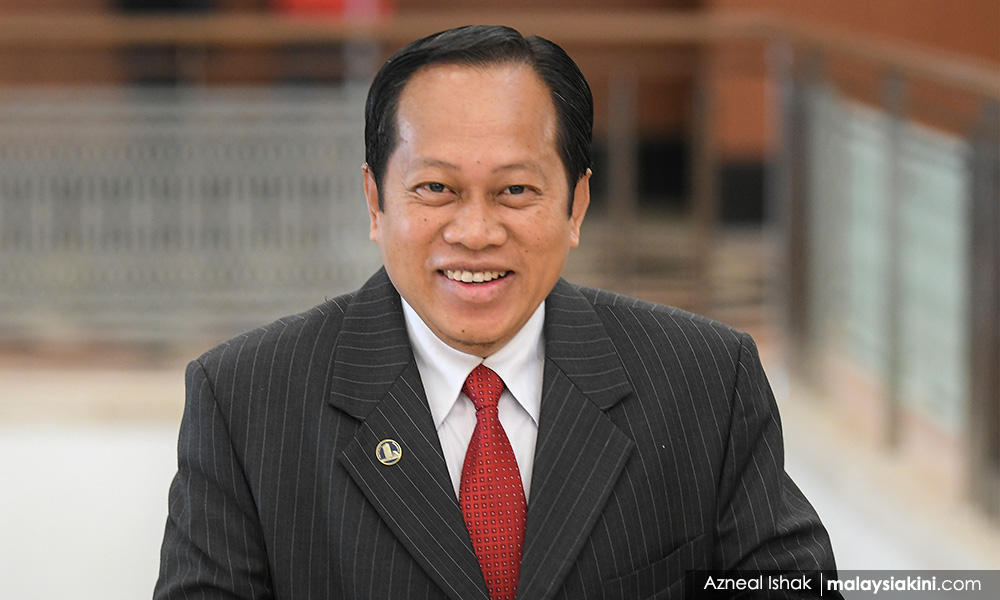 The 9,000 or so national primary and secondary schools (SK and SMK) were given RM300 million, which works out to only RM30,000 per school.
There are only 60 independent Chinese schools but they were given RM15 million. This means RM250,000 of allocations per school.
Is this budget fair? They should give RM250,000 to each SK and SMK too.
Defence Minister Mohamad Sabu
We wanted more allocations. But now with a 12 percent increase (RM15.6 billion in 2020 from RM13.9 billion), this will help with soldiers' welfare.
Especially since allocations for the Rumah Keluarga Angkatan Tentera (RKAT) programme have been increased from RM120 million to RM150 million.
This is also the first time one-off payments were announced for Pingat Jasa Malaysia recipients (RM500) and those who do not receive pensions (RM250). This is the first time they are getting this although we asked for a bigger allocation.
I sincerely hope next year's allocation for soldiers will be bigger especially for those to won the Pingat Jasa Malaysia for defeating the communists in the past.
Umno Sembrong MP and former Defence Minister Hishammuddin Hussein
I am disappointed at Budget 2020, especially for the defence sector. There were no details at all on any initiatives.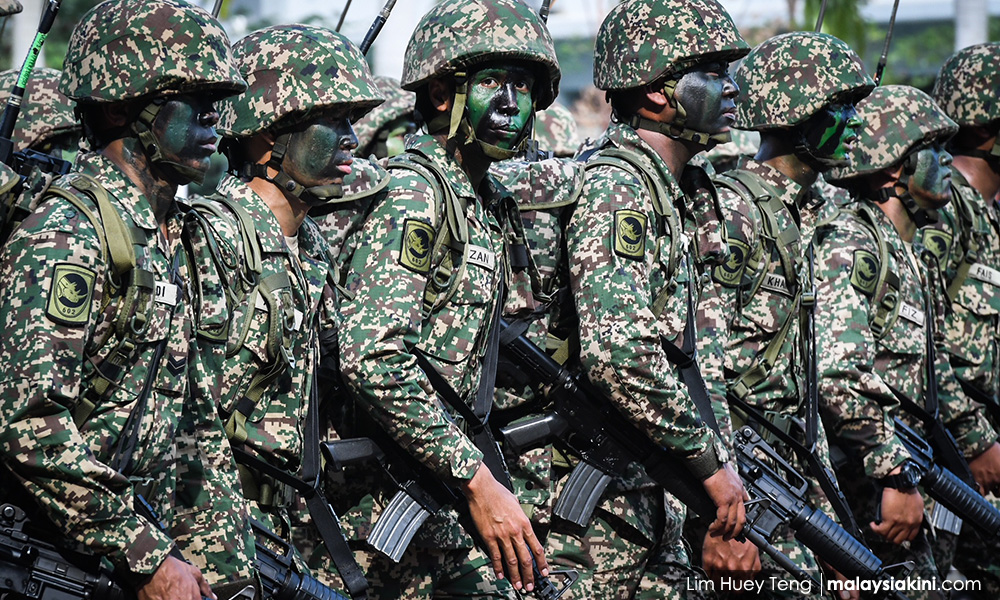 I am not worried about the allocation per se but I want to know what initiatives the Defence Ministry will carry out strengthen national security.
[...] Defence Minister Mohamad Sabu, you need to remember that security threats can happen anytime. There is no need to wait for the Defence White Paper (to be tabled) before something is done.
You should not delay on issues of national security because the rakyat will become the victims if anything happens to the country.
Parti Ikatan Bangsa Malaysia Youth
If we think back to Budget 2019, that was the biggest budget in the nation's history at RM314.5 billion (not including the unexpected expenses of RM2 billion). Operating expenditure was RM259.8 billion and development expenditure was RM54.7 billion.
Today, the Finance Minister announced that RM297 billion has been allocated for Budget 2020 which means a RM17.5 billion reduction from last year.
Unfortunately, operating expenditure remained quite large at RM241 billion. Development expenditure was only RM56 billion.
This clearly shows that the Pakatan Harapan government have continued to fail in fulfilling the aspirations of the people and youth to see more development for the future of Malaysia.
Sabah Chief Minister Shafie Apdal
We need the Pan Borneo Highway and we need enablers like electricity and water. I thank Finance Minister (Lim Guan Eng) for giving us these enablers and for allowing the highway project to continue.
[...] At a time when the world economy is at a downturn and high domestic debt, I think this budget is better than last year's. It is inclusive in nature in terms of aid, even though maybe not as much as all parties hoped for.
I really hope there will be more allocations for defence and security [...] we need more helicopters and battleships. There ought to be more allocations for the Home and Defence Ministries.
Health Minister Dzulkefly Ahmad
In line with the Pakatan Harapan manifesto, Budget 2020 has allocated a preliminary RM60 million to begin offering free Pneumococcal vaccines for children under the National Immunisation Programme (NIP).
This vaccine will be able to prevent lung, blood and brain infections which can be fatal or cause permanent disability.
Deputy Women, Children and Community Minister Hannah Yeoh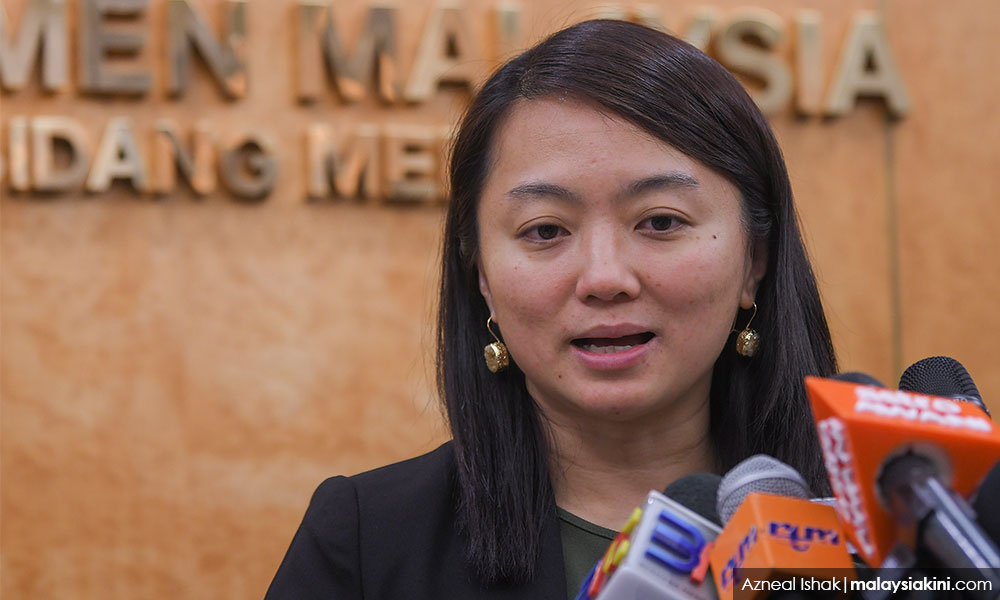 Childcare centres at workplaces have received RM30 million in this budget, this is thrice the amount from last year.
Therefore I think think this budget is women-friendly and child-friendly, especially the RM60 million for vaccinations.
And I like the #MalaysiaKerja hashtag in this budget because we need to change the habits, mindset and culture where if you work, the government will help you. This is very important.
Umno Pekan MP and former prime minister Najib Abdul Razak
Previously, houses in Forest City will be purchased by foreign nationals. 700,000 China nationals will be brought in.
But now, (they are saying) what is wrong with selling houses nationwide to all foreign nationals? This will be able to solve the problems of developers.
[...] With today's announcement, foreign nationals will only need to buy property worth only RM600,000 to be able to stay in Malaysia.
Port Dickson MP and PKR President Anwar Ibrahim
Objectively I will say that this budget is generally to stimulate the economy and it fulfils the conditions to stimulate the economy.
What is interesting, it is very concerned with the needs of the rural folk, urban poor, women and those who need training opportunities such as TVET.
There are one or two aspects which can be improved on but generally, the budget approach is good for the economy and the people.
MACC chief Latheefa Koya
MACC is of the position that having an additional 100 staff for 2020 is a clear manifestation from the government of its commitment to combating corruption.
The RM10 million allocation to conduct Risk Assessment Tests for all ministries, departments and government agencies will further empower the MACC to fight corruption.
MACC appreciates the government's decision. 
Housing and Local Government Minister Zuraida Kamaruddin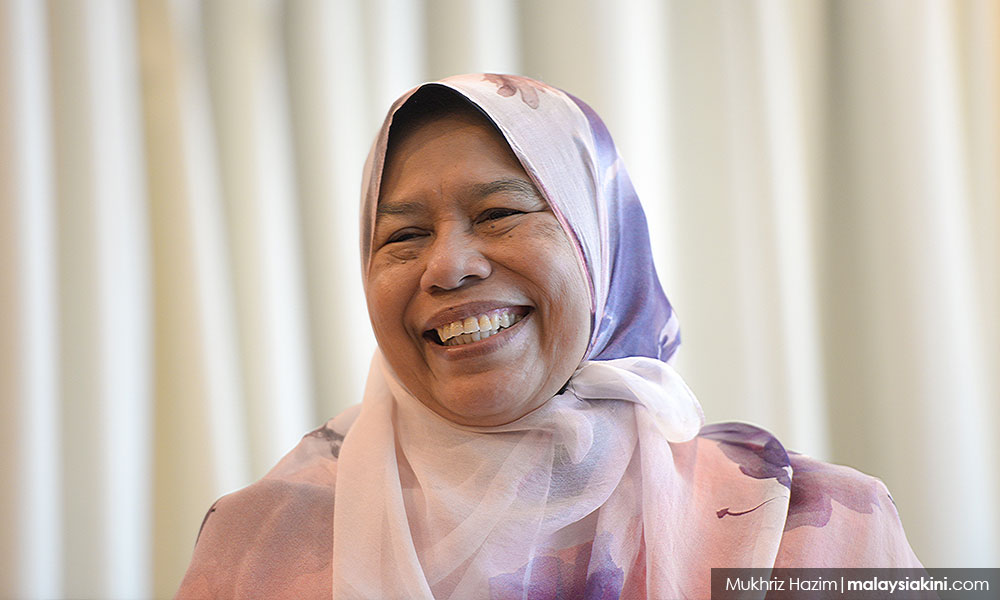 The Ministry lauded the approval of a special RM200 allowance for 14,400 members of the Fire and Rescue Department of Malaysia (JBPM), saying it would help motivate firefighters across the country.
It was also happy with the RM10 billion to be provided by financial institutions with government support, by providing a guarantee of 30 percent or RM3 billion through the Rent To Own scheme.
Additional packages included RM100 million provided by the government for repairs on low and medium-cost housing projects, RM15 million for the Safe City initiative in collaboration with local authorities and the Youth Housing Scheme, under which the Federal government also offers guarantees of a 10 percent loan through Cagamas
Overall, the 2020 Budget was in line with the Shared Prosperity Vision 2030 and offered a precise and detailed plan that would to solve home-ownership issues for Malaysians.
Penang Gerakan chairperson Oh Tong Keong
Budget 2020 tabled by Finance Minister Lim Guan Eng did not benefit Penang, once again made Penangites felt that they were abandoned!
Penangites were full of hope that Lim Guan Eng was once the chief minister of Penang and should seek more benefits for Penang. But two years in a row, Penang has got almost nothing.
"Penang PTMP, LRT, Highways couldn't get any allocation. But Kuala Lumpur's MRT 2, Johor Bahru MRT, Gemas-Johor Bahru double track can."
"Sarawak, Johor, Selangor also got allocation. Allocation to the two East Malaysia states has also doubled compared to last year. Penang is one of the states that contributes the most taxes but has been marginalised.
Harapan government should abolish Penang first and second Bridge tolls as promised.