Amid the ongoing political drama plaguing Pakatan Harapan, which has exacerbated following the coalition's defeat in the Tanjung Piai by-election, Prime Minister Dr Mahathir Mohamad met with his designated successor Anwar Ibrahim this evening.
According to the PKR president, the 30-minute meeting took place at the Perdana Leadership Foundation in Putrajaya.
In a series of tweets, Anwar said the discussion, apart from the transition of power plan, also touched on the allegation of cabinet ministers abusing their powers.
"The prime minister has taken cognisance of the allegation that there are cabinet ministers who have abused their powers or are canvassing for political support by giving projects," he said without elaborating.
The statement comes in the wake of Economic Affairs Minister Azmin Ali's meeting with more than 20 Umno lawmakers at his residence in Putrajaya on Monday night but Malaysiakini cannot independently confirm if this is what Anwar was referring to in his tweet.
The next day, Umno president Ahmad Zahid Hamidi said he was informed that the meeting was to discuss channeling government projects to the Umno MPs' constituencies. 
However, PKR central leadership committee member Kamarudin Jaffar, who was present at the meeting, said the discussion was on the future of the nation, the need for less politicking and more unity, as well as the shared prosperity vision.
Azmin, on the other hand, described it as a normal meeting.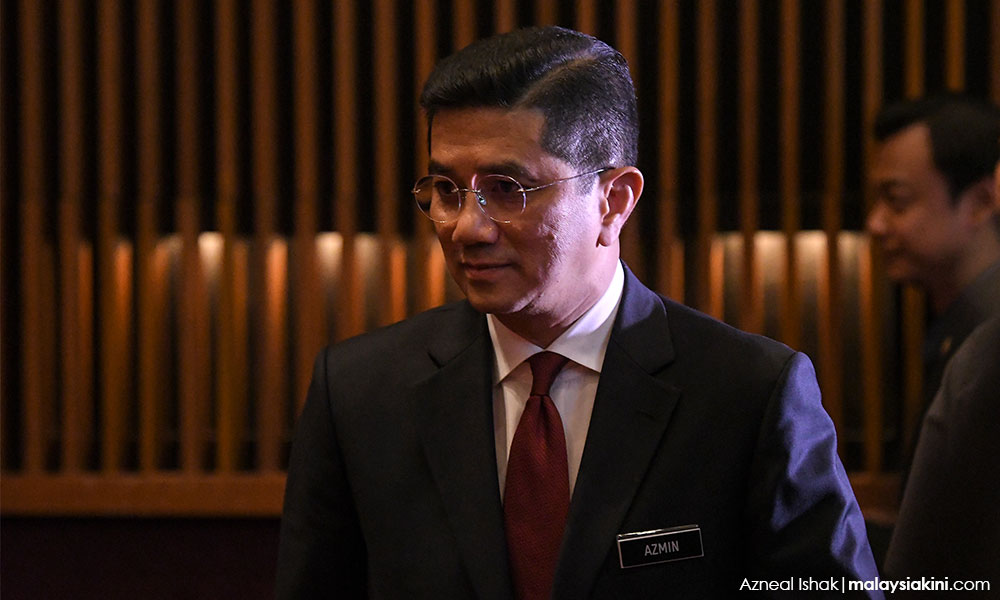 "That was a normal meeting. Nothing extraordinary...
"I take an open approach, whoever wants to meet me, I meet with them. I meet with the people, the business community, MPs whether from PH (Pakatan Harapan) or not from PH," he said.
The minister, who is also PKR deputy president, has been at loggerheads with Anwar for a long time and speculation is rife that Azmin has also set his sights on the prime minister post.
Certain quarters have claimed that Mahathir favours Azmin over Anwar to be his successor.
His meeting with Umno MPs fueled the rumour mills on the possibility of a realignment of political forces, especially since former Umno vice-president Hishammuddin Hussein was also present.
Previously, the Harapan secretariat had accused Hishammuddin of plotting to form a government without DAP and Amanah. He has denied the allegation.
Speaking at a press conference earlier today, Mahathir said he agreed with Anwar that those aspiring to be prime minister should use the proper channel. 
"We agree with him. Must go through the right way," he added.
Yesterday, Anwar said he has not prevented anyone from harbouring hopes to become the prime minister but stressed that they should realise their ambition in the proper manner.
In what appeared to be an obvious reference to Azmin's meeting with the Umno lawmakers, the PKR president said: "Otherwise, we would need to make pacts with this and that faction or (hold) private meetings here and there," he added.