An Umno leader is displeased with Dr Mahathir Mohamad's trivialisation of former Communist Party of Malaya (CPM) leader Chin Peng's ashes being brought back to Malaysia.
"Is breaching the nation's law considered trivial?" asked Mohd Puad Zarkashi.
"Tun M (Mahathir) said, (the government) cannot collect Chin Peng's ashes which have been scattered into the sea but in reality, the people's trust in Pakatan Harapan has turned to ash. It cannot be re-collected as well," added the Umno supreme council member in a Facebook posting.
At a press conference yesterday, Mahathir said other former CPM leaders were allowed to return to Malaysia and noted how the Japanese oppression had also been forgotten.
"It's not like we can do anything, only his ashes have returned. We have allowed Shamsiah Fakeh to return and no one complained, perhaps because she is Malay.
"Rashid Maidin came back to Malaysia and others too we accepted but not Chin Peng because he was the leader.
"He killed a lot of people in the war and so did we. Why should we raise issues like this? Who are we trying to appease?
"Are you trying to tell us to collect his ashes and send it back overseas? These petty things have been dug up to make the government look bad," he said.
However, Puad said it was unfortunate that the prime minister gave the issue a racial slant.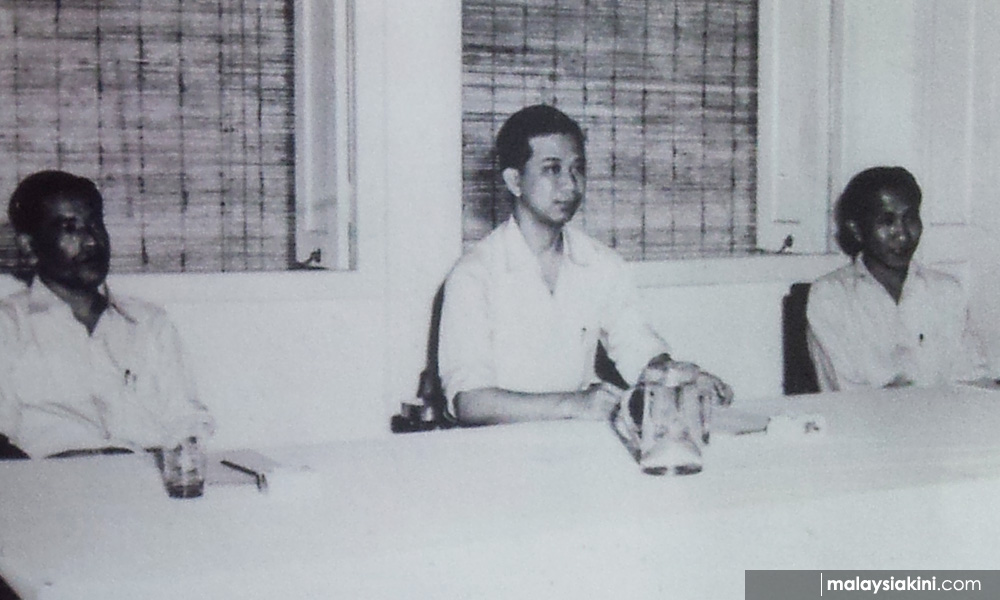 The Umno leader argued that until his death in 2013, Chin Peng never applied to be a Malaysian citizen.
Following the Hat Yai accord in 1989, he said, CPM was given a year to furnish a list of those who wanted to return to Malaysia and Chin Peng's name was not among them.
"This means Chin Peng did not want to return to Malaysia. Did he still have undivided loyalty to the Yang di-Pertuan Agong?
"Perhaps Chin Peng did not wish to fulfil the condition of leaving aside the Communist ideology which rejects the monarchy system...," he added.
Puad said race had nothing to do with war crimes, pointing out how the likes of Pol Pot, Radovan Karadzic and Adolf Hitler were still considered criminals despite acknowledging defeat.
"There were former Nazi leaders who were punished although far advanced in age after their whereabouts were discovered.
"The CPM continued its violence for 32 years after the country achieved its independence. So the punishment of not allowing Chin Peng's ashes to be brought back is warranted and adequate," he added.
On Wednesday, federal CID director Huzir Mohamed said police are investigating those responsible for bringing in the ashes.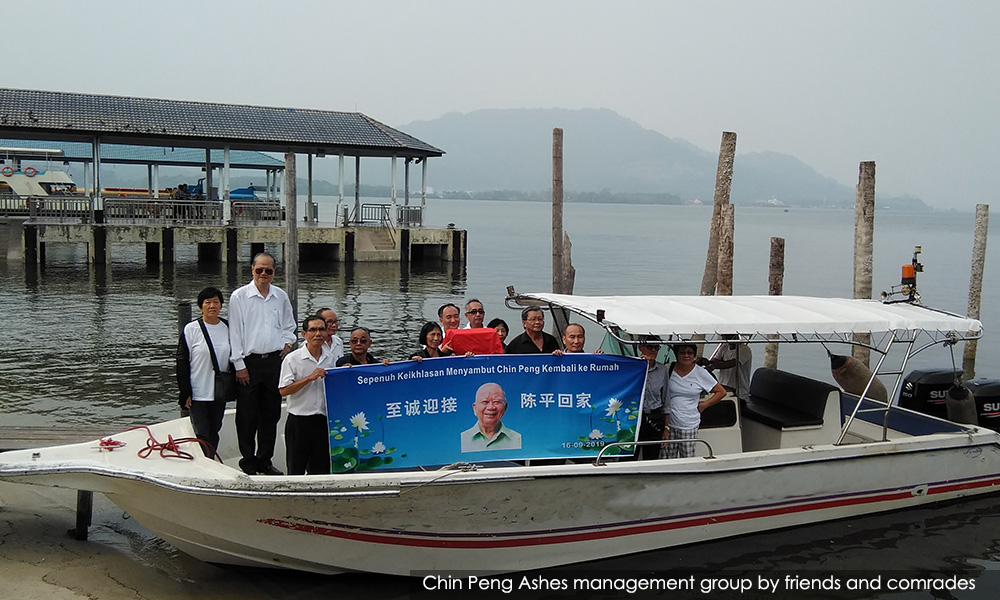 He said based on the initial investigation, the ashes were scattered at two separate locations - Banjaran Titiwangsa and Lumut sea in Perak, to fulfil Chin Peng's last wish.
On the same day, Home Minister Muhyiddin Yassin said the government has never allowed the ashes to be brought back to Malaysia.
He said based on guidelines for bringing back and taking out the ashes of someone, the Customs Department should be notified.
"The question is whether the party concerned had so informed or smuggled it into the country without the knowledge of the authorities.
"What is certain is that we never knew at all (Chin Peng's ashes were brought home to Malaysia). We only came to know about it after the family member or friend had made a statement," he told Bernama.