The water treatment plants in Sungai Semenyih (photo, above) and Bukit Tampoi have been kept closed today and will remain so until the odour pollution reading goes down to zero TON (threshold odour number).
Based on the monitoring of the water, Pengurusan Air Selangor said the pollution reading had reached two TON as at 6am today.
This was despite ongoing efforts by several relevant parties involved to solve the problem as soon as the pollution was detected at Sungai Semenyih last Saturday.
"Based on the monitoring until 6am today, the pollution reading remained at one TON and sometimes went up to two TON.
"Therefore, we are unable to resume the operations of the water treatment plants at Sungai Semenyih and Bukit Tampoi until the reading stays at zero TON.
"This is to avoid the users from experiencing bad odour from using the water," Air Selangor said in a statement.
It has expressed regret with the irresponsible parties that polluted the river, thereby affecting water cut to 336,930 users in four districts.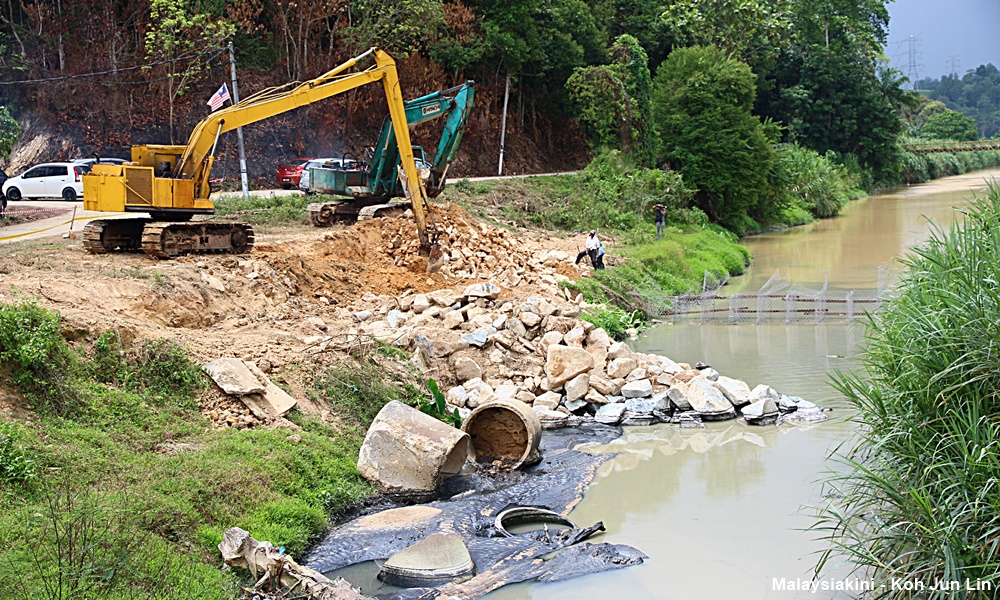 Following the temporary water cut, Air Selangor said it is distributing emergency water supplies to the affected areas in the Petaling, Hulu Langat, Kuala Langat and Sepang districts.
The information about the water supply areas can be obtained at its website.
Last Saturday, it was reported that the water treatment plants were forced to shut down due to odour pollution caused by irresponsible people disposing illegal wastes into Sungai Semenyih.
This is not the first time the water pollution incident occurred in the state this year, disrupting water supply to the users.
In July, about one million users in 1,133 areas in the Klang Valley were hit by water supply disruption because of pollution at the raw water source at Sungai Selangor.
Subsequently, two months later, a 13-hour shutdown of the water supply took place following odour pollution, also at Sungai Semenyih.