PAS President Abdul Hadi Awang has taken to social media to repeat his claim that the objections to the introduction of Jawi script in Year 4 in vernacular schools is motivated by Islamophobia.
The long-time Marang MP began his Facebook post with a lengthy preamble in which he discussed the adaptation of living beings to their environment before he finally zeroed in on his main point.
"It is clear that those who showed resistance to the (introduction of Jawi script in vernacular schools at Year 4) did so because of the influence of Islamophobia and fear against Muslims," he wrote.
This Islamophobia, claimed Hadi, is being sponsored by the enemies of Islam throughout the world, although Muslims have long subscribed to the concept that there is no compulsion in Islam, and (different faiths) could live together in a pluralistic society.
"Muslims who are taught to adhere to the teachings of Islam strongly respect the inevitable differences in human (cultures), so that even though (they are) different, people can live together in a plural society. This is the nature that still exists within Malay Muslims which will not allow them to become racists."
"We encourage Muslims to study the various languages of the world, including Chinese and Tamil, and do not require non-Muslims to change their language after entering Islam," said Hadi.
In fact, he argued that if the point of introducing Jawi was to convert non-believers it would make more sense to do it in their own language.
"It is easier to explain Islam in their native language to attract non-Muslims to Islam rather than to use the Jawi script. So do not make it the only reason for converting to Islam because of Jawi writing."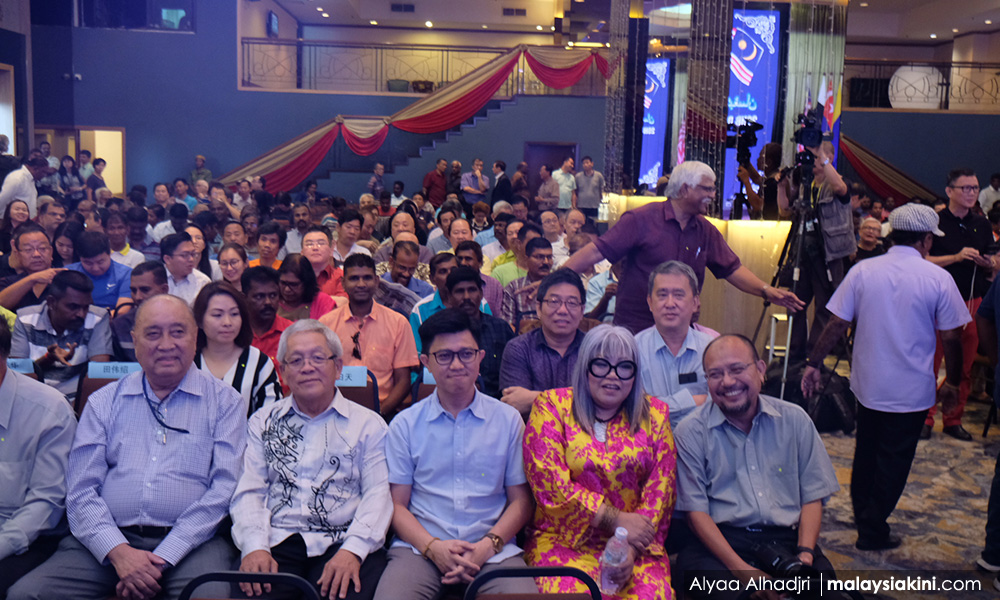 Hadi's post comes on a weekend in which Chinese educationist group Dong Jiao Zong's attempt to hold a congress regarding Jawi education on Saturday fell through after police obtained an injunction against it, but a separate congress (above) by the Seni Khat Action Team (Sekat) is underway at the Crystal Crown Hotel in Petaling Jaya.
Hadi also cited ancient maps, in which he claimed the regional archipelago was divided into Malay territories and Chinese and Indian land masses.
"Others should respect and be grateful to the consent of the Malays who were the first to set foot in the Malay territories," he said, adding that the presence of other races in the country was due a situation created in the colonial past.
"Remember that it should be the duty of Malay Muslims to return to their original writing which was intentionally damaged by Western colonisers in their special agenda against Muslims and their religion," said Hadi.
"Malay Muslims are not fanatics, but they are entitled to empower the Malay language, and have already succeeded in making Bahasa Melayu as the medium of all races, in addition to being the national language of the country."
As such, he called on non-Malays not to be fanatical about the language of their country of origin.
He concluded by saying that Muslims are encouraged to make peace with those who would be their enemies, but not to the point of backing down and retreating.