A Kuala Lumpur High Court has denied Gadek assemblyperson G Saminathan's bid to be released on bail in relation to his Liberation Tigers of Tamil Eelam (LTTE) terrorism case.
Justice Ahmad Shahrir Mohd Salleh issued the ruling as Saminathan (above) looked on from the dock this afternoon, as murmurs and gasps were heard from the packed public gallery.
Among those present to give support to Saminathan were his wife V Umadevi, 32, and family members; DAP members such as party advisor Lim Kit Siang, party central executive committee member Ronnie Liu, Klang MP Charles Santiago, and Kota Melaka assemblyperson Khoo Poay Tiong and PSM deputy chairperson S Arutchelvan.
Ahmad Shahrir has become the first judge to dismiss an LTTE-accused's bail application on its merits.
On Jan 24, Ahmad Shahrir agreed that he is bound by a separate Kuala Lumpur High Court ruling that section 13 of the Security Offences (Special Measures) Act 2012, which bars the courts from considering terrorism accused's bail application, is invalid and unconstitutional.
On that same date (Jan 24), Ahmad Shahrir had then heard submissions from the defence and prosecution on whether Saminathan ought to be granted bail, and had then fixed today for a decision on the bail application.
On Nov 29 last year, Kuala Lumpur High Court judge Mohd Nazlan Mohd Ghazali ruled that section 13 of Sosma is unconstitutional for usurping the court's power to grant bail in security offence cases, among others.
As Saminathan stood in the dock, Ahmad Shahrir ruled that the bail application was dismissed on its merits because the LTTE is still gazetted as a militant organisation in the Anti-Money Laundering, Anti-Terrorism Financing and Proceeds of Unlawful Activities Act 2001 (AMLATFPUA) gazette.
The judge said that this is relevant to the two charges that Saminathan faced, namely on alleged support of LTTE and for alleged possession of item linked to the militant group.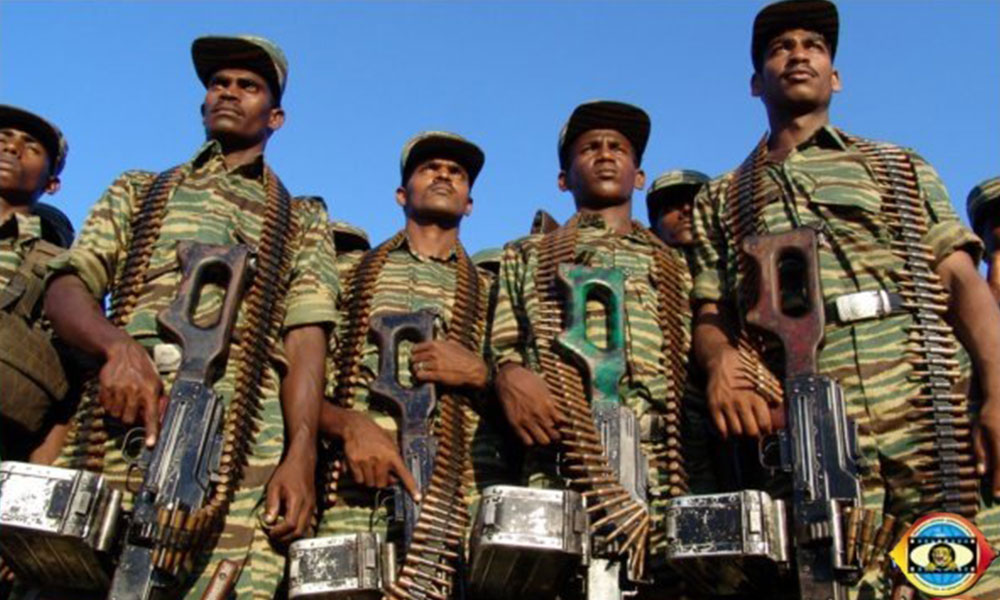 "The LTTE is gazetted under section 66B (of AMLATFPUA) as a specific entity gazetted (in the list of militant organisation). At this stage, there is no dispute on the authenticity of the gazette as once gazetted, it becomes noticeable to the world on the (listing of LTTE as a militant organisation in) gazette, and the court ought to uphold the matter in the gazette unless it has been revoked," Ahmad Shahrir said.
The judge said the only way that LTTE can be removed from the gazette if the group is removed from the gazette through Home Minister's review of the said gazette, which the minister is duty-bound to do under law every six months.
Ahmad Shahrir said in spite of this, the group is still listed in the gazette, and the court can only act based on this.
The judge noted that this is so despite the defunct militant organisation no longer listed as an active terror group in other jurisdiction such as the European Union, Switzerland and the group's country of origin, Sri Lanka.
"There must be reasonable grounds to consider the LTTE gazetted, as the gazette has not been revoked.
"In regards to the LTTE's defunct status in the (gazettes of the) European Union, Switzerland and Sri Lanka, but I consider those other jurisdictions' (declaration of) LTTE being defunct does not apply to our country (Malaysia) as a matter for the court (to consider).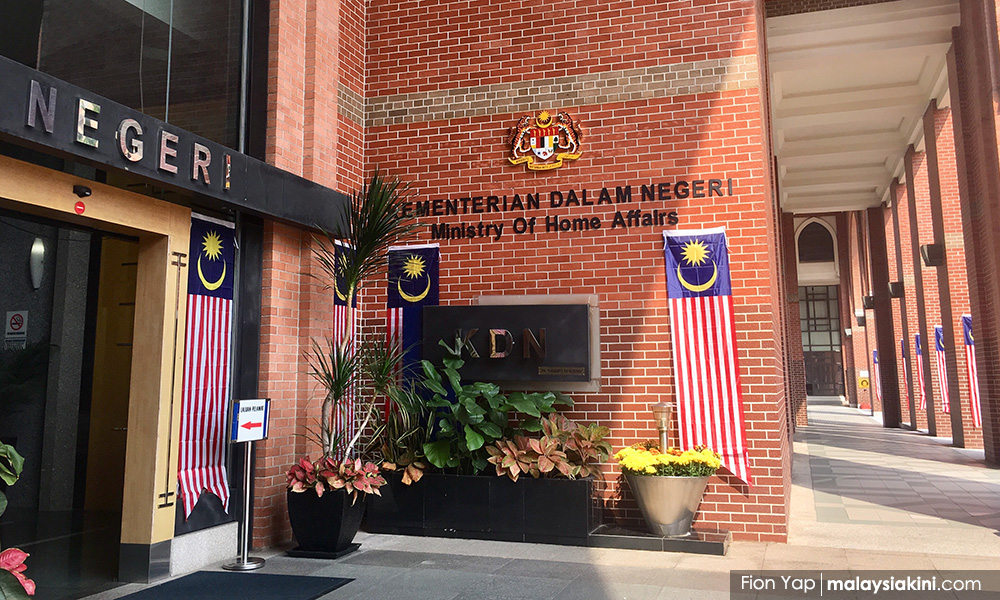 "The Home Minister has considered other factors such as security and public order. It is for policymakers (to consider the removal of LTTE's gazetted status as a militant group) and this court will not encroach in this arena (of policymakers).
"As long as the LTTE is gazetted, this court is under the duty to give effect to it," Ahmad Shahrir said.
The judge also noted that the court denied bail to Saminathan because one of the charges the accused faced, namely under section 130J(1)(a) of the Penal Code, is punishable with life imprisonment or maximum 30 years jail term if convicted.
Saminathan is facing a charge of supporting LTTE under section 130J(1)(a) of the Penal Code, which is punishable with life imprisonment or up to 30 years in jail, or fine, and forfeiture of any property utilised or intended to be utilised for the offence, if convicted.
He also faced a second charge of possessing items linked to LTTE under section 130JB(1)(a) of the Penal Code, which is punishable with a jail sentence up to seven years, or fine, and the forfeiture of the items, if convicted.
Ahmad Shahrir said that the court must take into account the gravity of the offence as seen in the prescribed penalty, despite the current trend of punishment of terrorism accused by Malaysian courts being jail sentences between seven and 15 years.
The judge said that the court must consider the provided penalties under the law rather than what the court could at the end of the terrorism case finally mete out to the accused.
Ahmad Shahrir also noted that Saminathan was denied bail because his current medical ailments are not life-threatening and the accused can get sufficient medical attention by the authorities.
The judge then set Feb 11 for mention to finalise hearing dates for Saminathan's terrorism case.
After proceedings, a hand-cuffed Saminathan is seen conferring with Umadevi, Lim and his supporters before he was escorted from the dock and out of court by police officers.
Umadevi is then seen sitting on the court public gallery bench with her head bowed as her family members comforted her.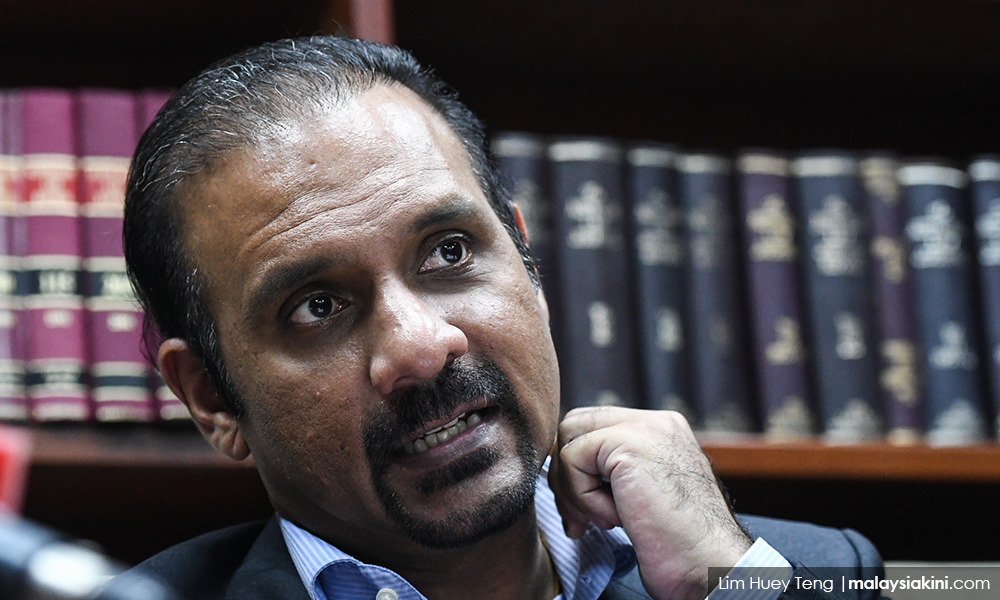 When met by the media outside court, Saminathan's lead counsel Ramkarpal Singh (above) expressed disappointment with today's ruling.
Ramkarpal said that they are now mulling whether to file a fresh bail application or to file an appeal at the Court of Appeal against today's verdict in regards to denial of bail to Saminathan.
DPP Rohaiza Abd Rahman and Mohd Firdaus Abu Hanipah prosecuted.
Meanwhile, when met outside court, counsel Harshaan Zamani said that a separate LTTE matter involving restaurant operator B Subramaniam has been vacated today and postponed to Feb 3.
Harshaan was referring to the initially scheduled for today proceedings by Kuala Lumpur High Court judge Mohamed Zaini Mazlan to deliver his verdict whether section 13 of Sosma is valid or invalid.
The lawyer, who is acting for Subramaniam, explained that this was because parties needed more time to file written submissions in the matter.
On Jan 15, Zaini had set today to deliver his verdict on whether section 13 is unconstitutional. The decision is in relation to Subramaniam's bid for bail in his LTTE-linked terrorism case.
On Dec 13 last year, Attorney-General Tommy Thomas announced through a media statement that the prosecution would not appeal against Mohd Nazlan's ruling which struck down section 13 of Sosma as unconstitutional.
Saminathan, 34, and Subramaniam, 57, are among 12 individuals hauled before Sessions Courts nationwide from Oct 29 last year, to face terrorism charges over their alleged involvement with LTTE.
The others are Seremban Jaya assemblyperson P Gunasekaran, 60; DAP member V Suresh Kumar, 43; taxi driver V Balamurugan, 37; dispatch rider S Teeran, 38; scrap metal dealer A Kalaimughilan, 28; the chief executive of a corporation S Chandru, 38; technician S Arivainthan, 56; storekeeper S Thanagaraj, 26; security guard M Pumugan, 29; and secondary school teacher Sundram Renggan @ Rengasamy, 52.