All passengers and crew of the MV Genting Dream set to dock in Port Klang from Singapore today have repeatedly undergone health screenings and displayed no symptoms of Covid-19.
Port Klang Authority (PKA) chairperson Ean Yong Hian Wah also said neither the passengers, crew nor the cruise ship, have been to China recently.
Even so, it was assured that stringent measures will be taken once the ship berths and the passengers and crew - numbering at 957 and 1,701 respectively - disembark.
"MV Genting Dream has not been to China and is a cruise vessel that plies the Singapore-Malacca Straits-Penang and Phuket routes.
"All onboard… passengers and crew have been regularly screened by Singapore authorities prior to boarding and departure from Singapore as well as onboard by the ship's medical personnel during the voyage.
"Once they berth in Port Klang, protocols will be followed, the health authorities will go onboard for screening," Ean Yong said in a statement.
Anyone found to have a fever will be quarantined for further tests.
The ship - touted as a luxury cruise line - comprises passengers of 15 nationalities, mostly Indians. Other nationalities are Brunei, Canada, Czech Republic, Great Britain, Indonesia, Japan, Malaysia, Myanmar, Pakistan, Philippines, Singapore, Thailand, USA and Vietnam.
The crew, meanwhile, comprise 32 nationalities including China.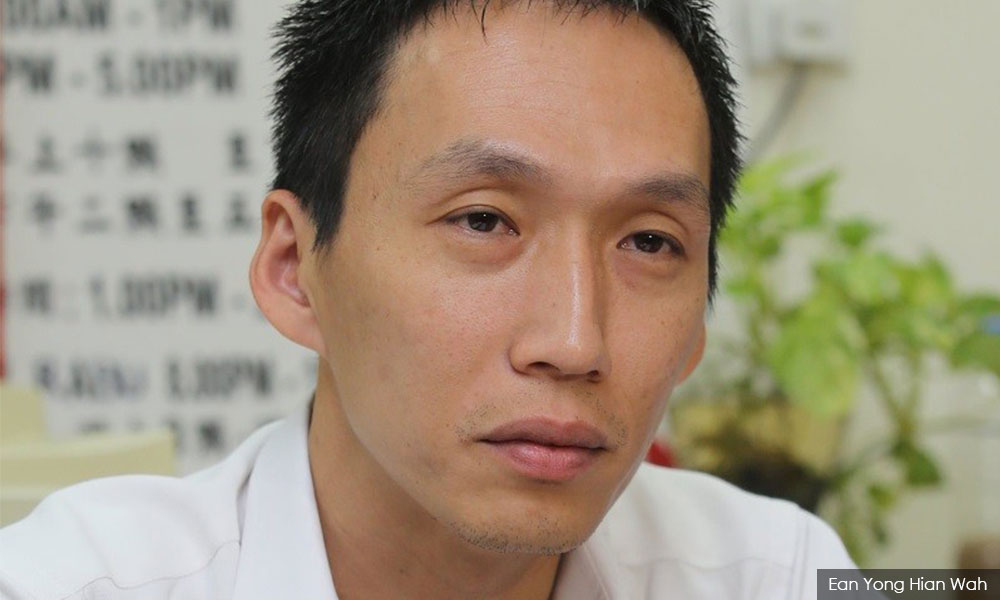 "Four to five buses of passengers will go on a day tour to Kuala Lumpur, the rest will be on a free and easy schedule," Ean Yong (photo), who is Seri Kembangan assemblyperson, added.
---
Read more - Expert: Pay attention to S'pore, new Covid-19 epicentres possible 
---
The ship was slated to have arrived at noon and will depart Port Klang at 11pm to return to Singapore.
It was reported that the vessel was to have ported in Port Dickson but was rerouted, with authorities there citing fear over the coronavirus outbreak in China and in Singapore.
Singapore authorities had earlier this month raised the alert level over the outbreak to orange - its second-highest level. The island state has since recorded 84 cases.
In a statement yesterday, Dream Cruises, which runs MV Genting Dream, confirmed the change of Malaysian berthing port.
It nonetheless said the 11-hour port stay time was retained, along with "access to various popular attractions in Kuala Lumpur and more".
"Affected guests will be entitled to a full refund of paid Dream Cruises shore excursion fees for Port Dickson and Malacca," it said.
---
Read more - Coronavirus outbreak: Here's what we know so far 
---
Speaking with Malaysiakini earlier, Negeri Sembilan executive councillor Choo Ken Hwa said the cruise ship operator agreed to dock the cruise ship at Port Klang instead of Port Dickson after an emergency meeting held yesterday.
The emergency meeting was called by Choo himself after the residents, NGOs and leaders objected the cruise ship dock at Port Dickson.
He said the locals are worried a repeat of the latest US woman, who left a cruise ship and flew from Cambodia to Kuala Lumpur but tested positive for Covid-19 a few days ago.
"We are not rejecting (Genting Cruises), we arrived at a consensus that the cruise ship dock at another port.
"We have to deal with the locals who raised their concern. So, we arrive at an agreement that the cruise ship will dock at Port Klang," stressed Choo.
Other parties who attended the meeting were the district office, health ministry, maritime department and customs department.
Choo said Straits of Malacca is the only course that the Genting cruise can take without passing China.
In a later statement, Health Minister Dzulkefly Ahmad reiterated that none of the crew and passengers, even the ship, had been to China in the past 14 days. The virus' incubation period from exposure to the display of symptoms is 14 days.
He added that upon arriving at Port Klang, health ministry officials conducted health screenings on all onboard.
"As at 3pm, up to 350 passengers and 230 crew members have been screened. There is no passenger or crew who is symptomatic so far," he said.
---
Additional reporting by KOW GAH CHIE.