Dr Mahathir Mohamad said he resigned on Monday because he could not accept his party joining forces with Umno.

In a televised address, Mahathir said Bersatu and members from other parties had chosen to leave Pakatan Harapan on Feb 24, despite his request to be given more time.

"With that, the Harapan government was dismantled. If Bersatu support PAS and Umno, then the parties that have lost would form the government.

"The government would be dominated by Umno, as they are the biggest party," he said.

Mahathir said he would leave it to Parliament to decide on his replacement. However, he said he is willing to stay on if required.

"If it is true I have the support, I will return. If not, I will accept anyone who is chosen," he said.

This is the first time Mahathir has addressed the public since last Friday.

He is currently an interim prime minister without a government.

All MPs have been interviewed by the Yang di-Pertuan Agong, who could appoint a prime minister based on who he believed commanded majority support in the Dewan Rakyat.

If no MP commands a clear majority, the Agong could dissolve the Parliament if advised to do so by the prime minister or wait for the MPs to realign themselves further.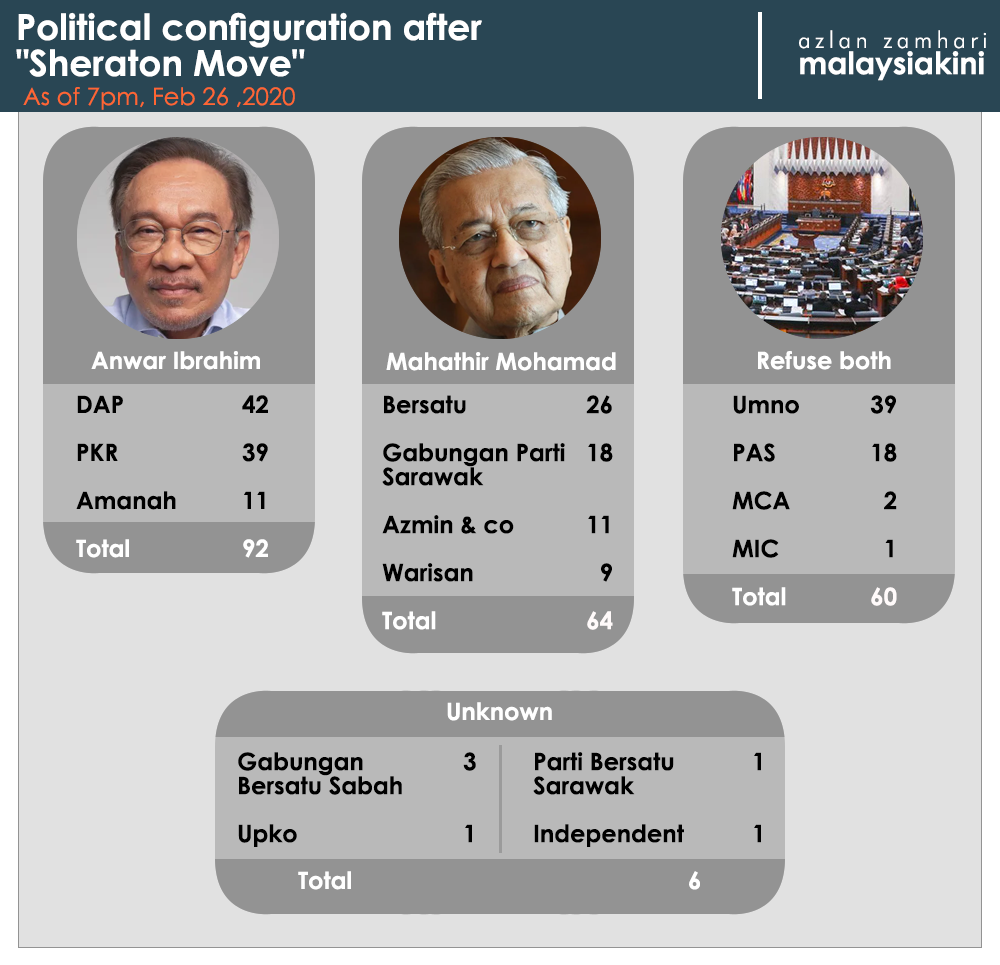 RELATED REPORTS:
Harapan backing Anwar as PM but is there a deal?
'We're watching you,' MACC warns MPs
Faced with yet another defected MP, Bandar Tun Razak PKR says still behind party
Rais reveals details of negotiations with Umno and PAS
Malacca CM briefs Yang di-Pertua Negeri on current political situation
Adun Speaks: Backdoor gov't plot destroying democracy and economy
Comment: A plague on both coalitions, we need a Third Force
Comment: What is Mahathir's next move?
Comment: Dissecting developments in wake of Harapan gov't demise