Perikatan Nasional (PN) appears to have secured a majority in the Johor state assembly after PKR's Dr Chong Fat Full quit the party to become a PN-friendly independent.
The Pemanis assemblyperson's defection was announced at a joint press conference with newly-minted Menteri Besar Hasni Mohammad as well as BN and PAS assemblypersons this afternoon.
"I have consulted my supporters, voters, family and friends, and after thinking it through, I made a decision this morning.
"Our MB's team has been very patient with me, because they know it is hard for me as a PKR member... to make this decision," Chong said.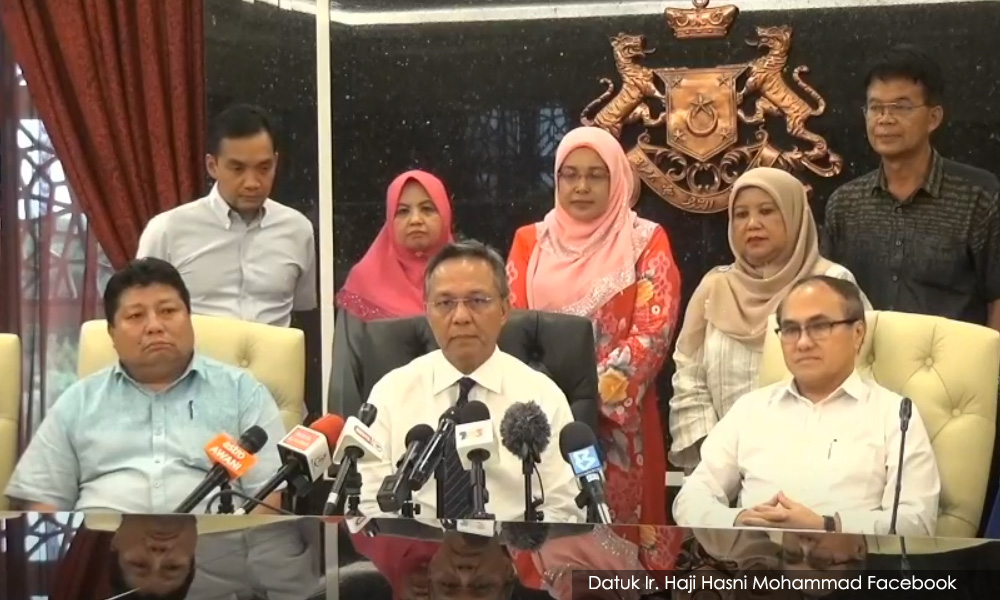 The assemblyperson said he made his decision for the sake of the people and to ensure political stability in Johor, and that there would be "no turning back."
Chong denied getting offers of positions in exchange for his support.
Meanwhile, Hasni said he appreciated the Pemanis representative's decision, which he described as a difficult one.
"This was a voluntary decision made on Chong's own considerations," he added.
The Johor state government fell last week after state ruler Sultan Ibrahim Sultan Iskandar interviewed 54 out of the 56 assemblypersons on Wednesday.
The sultan found that 28 of them supported the formation of a new Bersatu-BN-PAS coalition, while 26 wanted to retain the Pakatan Harapan government.
The two assemblypersons absent during the interview were Amanah's Salahuddin Ayub and Bersatu's Mazlan Bujang. Salahuddin had an audience with the Yang di-Pertuan Agong in Kuala Lumpur while Mazlan wanted time to make his decision.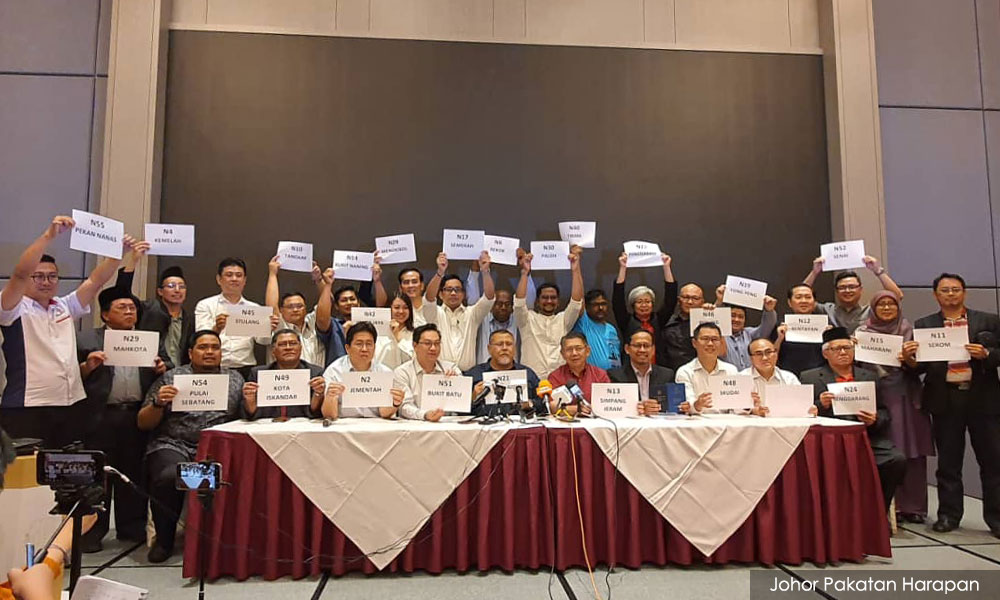 It was believed that Chong was among the assemblypersons who supported the PN government during the interview session.
However, last Thursday, Chong declared he was with Harapan. He was also present at a press conference where the coalition declared they had 28 assemblypersons.
The following day, Hasni was sworn-in as menteri besar and Mazlan was with him at a press conference announcing the new state government.
With Chong's defection, and if Mazlan is indeed backing Hasni, then PN has 29 seats in the state assembly against Harapan's 27.
The menteri besar has vowed that his exco line-up would be inclusive of all races. The PN government has two Indian assemblypersons from MIC whereas Chong is the sole Chinese assemblyperson backing the new coalition in the state.