Former prime minister Dr Mahathir Mohamad today revealed that PKR president Anwar Ibrahim had proposed to become the deputy prime minister if Mahathir succeeded in forming the new government.
Mahathir said this happened during a meeting where Pakatan Harapan was prepared to once again support the Bersatu chairperson in a bid to thwart Bersatu president Muhyiddin Yassin who was forming his own coalition to form the new government.
Anwar had met with Mahathir between the night of Feb 28 and the wee hours of Feb 29 followed by a separate delegation of Harapan leaders who met Mahathir that morning to express their support for him as prime minister.
However, Mahathir said he rejected Anwar's proposal and wanted his wife, Dr Wan Azizah Wan Ismail, to be the deputy prime minister.
Mahathir, who met with Bersatu grassroots members in Langkawi today, said he felt the timing was inappropriate.
He also claimed that there had been feedback that some were uncomfortable with Anwar in a government leadership position.
"Anwar is more in tune with politicking rather than as an administrator," he was quoted as saying by The Sun.
However, the proposed new government did not materialise after Mahathir was out-manoeuvred by Muhyiddin, who was on March 1 sworn in as the new prime minister.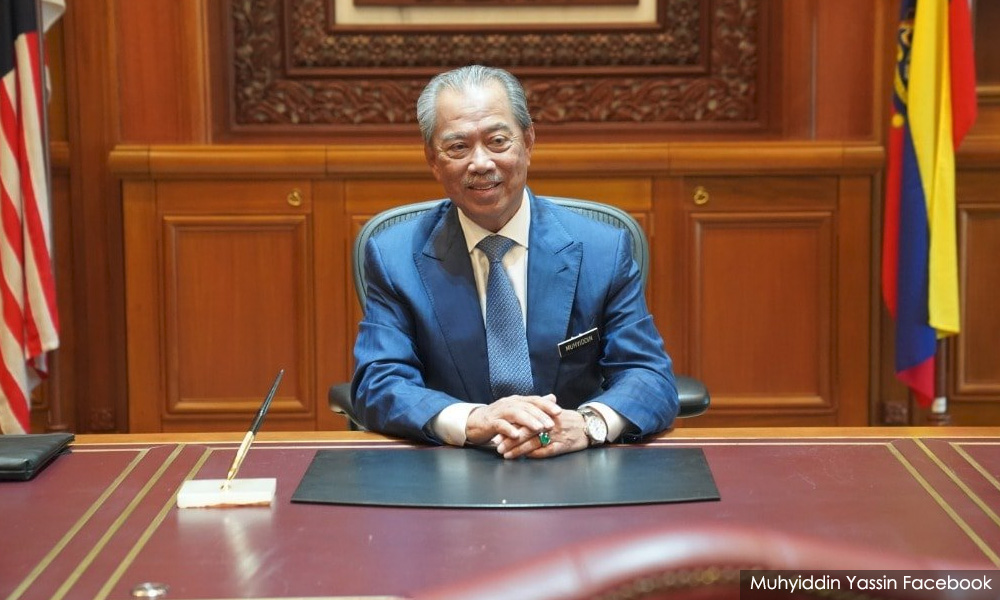 Muhyiddin (photo) had taken Bersatu out of Harapan, and together with rogue PKR MPs, BN, PAS and GPS, formed a new coalition and took control of the government.
This has split Bersatu into two - Muhyiddin's faction and Mahathir's faction.
Mahathir is adamant that Bersatu should not work with Umno, which is part of BN, as many of its leaders are on trial for corruption.
Mahathir was quoted as saying that Muhyiddin is now dealing with hardline parties who do not have a reputation for compromising.
"Muhyiddin is riding a tiger. If he gets off it, he would probably be eaten, so he has to continue riding it no matter how uncomfortable it is," he was quoted as saying.
Mahathir also revealed that there was a proposal for the Registrar of Societies to ban Umno for irregularities but Muhyiddin, who was the home minister under the previous Harapan government, protested.
Mahathir blamed the fall of the Harapan government on Muhyiddin's "impatience" to become prime minister and Harapan's "indecisiveness" in supporting him during the week-long political turmoil triggered by the Sheraton Move - a series of political manoeuvring aimed at ousting the Harapan government.