Latest places added: Tesco Extra Mutiara Damansara, SK Taman Rinting 2, SK Taman Jasmin 2
Below are verified locations that are reported to be affected today.
Malaysiakini will continue adding to the list as more locations are announced.
If you know any locations which were announced today, but is not listed here, please send an email to [email protected].
For a list of locations affected in the past 14 days, please visit the Kini News Lab's Covid-19 tracker.
---
BUSINESSES
- Restoran Hasanah, Ranau, Sabah
A case was detected at this restaurant, said the Ranau Health Office.
Individuals who visited here or ordered food from Sept 19 to Oct 5 are urged to complete this e-form for contact tracing, or call 08-875361 / 019-6052498.
- Jalen Sdn Bhd, Kulai, Johor
Sin Chew Daily reported yesterday that a worker at the Jalen sauce factory in Kulai tested positive on Oct 12.
- Tong Hing Supermarket, Gaya Branch, Kota Kinabalu
An employee here tested positive prompting the supermarket to close for disinfection starting 9am today.
The employee had contact with an infected family member, the supermarket said in a notice to shoppers.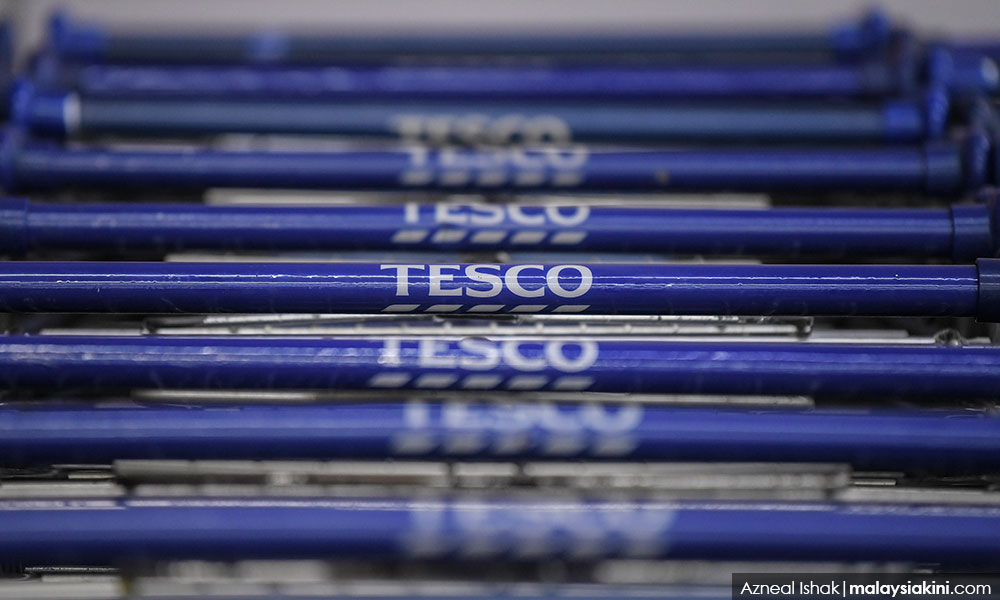 - Tesco Extra Mutiara Damansara
An intern at the supermarket has tested positive today, Tesco said in a notice on its Facebook page at about 8pm.
It said disinfection will be done overnight and the store will reopen at 10am tomorrow.
The store had remained open until 10pm.
---
OFFICES
- Menara Public Bank, Kuala Lumpur
An employee here tested positive on Oct 12 but had last reported for duty on Oct 10, the bank said.
- Wisma PPZ-MAIWP, Taman Shamelin Perkasa, Cheras
Federal Territories Islamic Religious Council Zakat Collection Centre (PPZ-MAIWP) CEO Ahmad Shukri Yusoff confirmed several employees tested positive for Covid-19.
He announced Wisma PPZ in Taman Shamelin Perkasa, as well as its Putrajaya branch office and all counters would be closed Oct 13-27 for sanitation work.
Zakat payments can be made via www.zakat.com.my or online banking.
PPZ-MAIWP said all employees were directed to get tested and placed under quarantine.
---
RESIDENCES
- Kampung Padang Che Mas Dalam Wang, Pulai, Kedah
A resident here tested positive on Oct 13, the Kedah Health Department said.
- Kampung Masjid, Kuala Ketil, Kedah
A resident here tested positive on Oct 13, the Kedah Health Department said.
- Nova Saujana Condominium, Shah Alam, Selangor
A resident at Block B of Nova Saujana tested positive for Covid-19 on Oct 12.
According to a notice sent out by the condo's joint management body, the individual returned from Sabah recently. She observed self-quarantine upon arrival and was brought to the hospital in an ambulance the day she tested positive.
- Desa Puteri, Rawang
According to Kuang assemblyperson Sallehuddin Amiruddin, 11 people from this area have tested positive for Covid-19 as of today.
It is learned the cases include several school students.
- Flora Damansara Condominium (Medium), Selangor
Several residents who live in a unit in Block H of this condominium in Damansara Perdana tested positive on Tuesday.
According to the joint management body, sanitisation works were conducted at the building, and visitors are not allowed into this block for the time being.
---
SCHOOLS
- SK Lekir, Sitiawan, Perak
This school is closed from Oct 14 to 20 for disinfection, after a case was detected there, Sin Chew reported.
- SJKC Serdang Baru 2, Serdang Jaya, Selangor
A Year 5 student has tested positive for Covid-19, the school management confirmed to Sin Chew. The student's classmates and teachers will be screened.
- Sri Bestari International School, Kuala Lumpur
A teacher at this international school tested positive, according to a notice to parents at the neighbouring Sri Bestari Private School on Oct 12.
- SMK Taman Rinting 2, Johor Bahru
Oriental Daily reports that a student at the school has tested positive for Covid-19. It quotes school authorities confirming a letter stating that the school will be closed from Oct 14 to Oct 20 for disinfection, as per the National Security Council's decision on Oct 9.
- SK Taman Jasmin 2, Kajang, Selangor
The school was instructed to close from Oct 13 to 19, after a Covid-19 case was detected there.
However, all schools in the Klang Valley are now closed until Oct 27 due to the conditional movement control order.
---
PUBLIC ACCESS FACILITIES
- Bukit Bendera Mosque, Mentakab, Pahang
An individual who tested positive in Mentakab visited the mosque recently. According to a mosque official, the person came for Friday prayer last week.
The mosque is now closed for a week until Oct 19 for sanitisation works.