The people of India are struggling to battle the raging outbreak of the Covid-19 virus. As hospitals and health care facilities continue to fight this devastating wave, thousands of people are still shunned from receiving appropriate treatment, impacting children, families and communities throughout the country.
With severe shortage of oxygen tanks, hospital beds, and medical supplies, India is a nation exhausted by the wrath of this pandemic, its healthcare system overwhelmed, and panic-stricken.
INDIA IS IN DIRE NEED.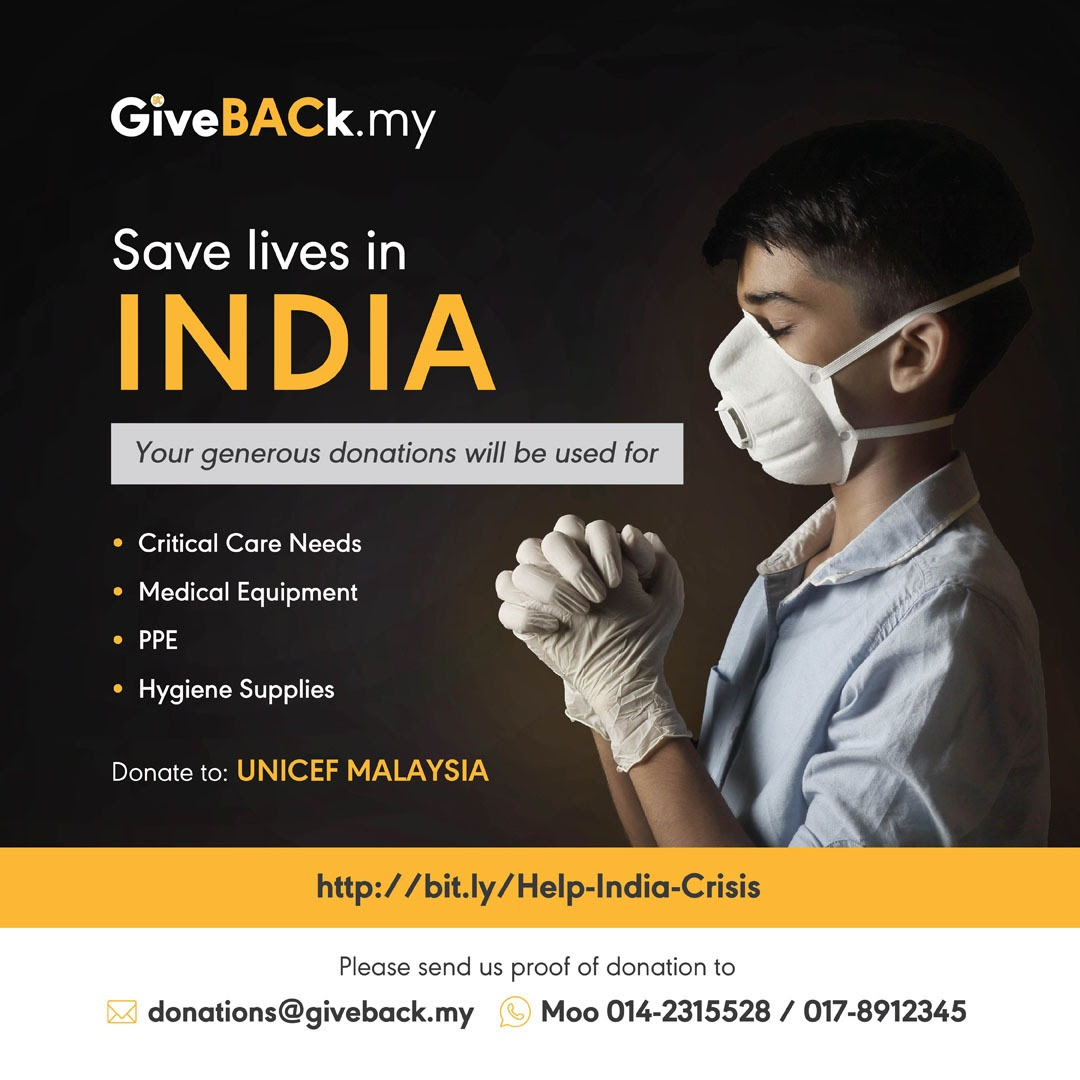 We, at BAC Education, are assisting UNICEF to raise funds urgently needed for medical equipment, PPE, hygiene supplies and critical care to those in need.
Together with other countries, let us exert our moral responsibility by helping our neighbour, India, contain the spread of the virus, and get back on the pathway to recovery.
Donate to: UNICEF MALAYSIA
Visit: http://bit.ly/Help-India-Crisis
Please send us proof of donation to [email protected] or via WhatsApp (Moo 014-2315528 / 017-8912345)
For more information, please visit https://www.giveback.my/campaigns/aid-for-india/.
#AidForIndia #HelpIndiaBreathe #DonateToSaveLives #GiveBACk
---
This content is provided by Brickfields Asia College.
Interested in having your announcements on Malaysiakini? Contact the announcements team at [email protected] or whatsapp on +60 17-323 0707 for urgent matters.