Prime Minister Najib Abdul Razak had no knowledge, nor was he informed, that funds from SRC International Sdn Bhd were transferred into his personal bank accounts, Attorney-General Mohamed Apandi Ali said.
He said evidence showed that at all material times, the prime minister was of the belief that the "payments made by him" were made from the Saudi royal family's RM2.6 billion political donation.
"There is no evidence to show the PM gave any approval for the transfer of monies from the account of SRC International into his personal accounts," Apandi told a press conference in Putrajaya this morning.
The RM2.6 billion was transferred in 2013 whereas the RM42 million from SRC International was channelled into his accounts in late 2014 and early 2015.
SRC, a Finance Ministry-owned firm, is a former 1MDB subsidiary.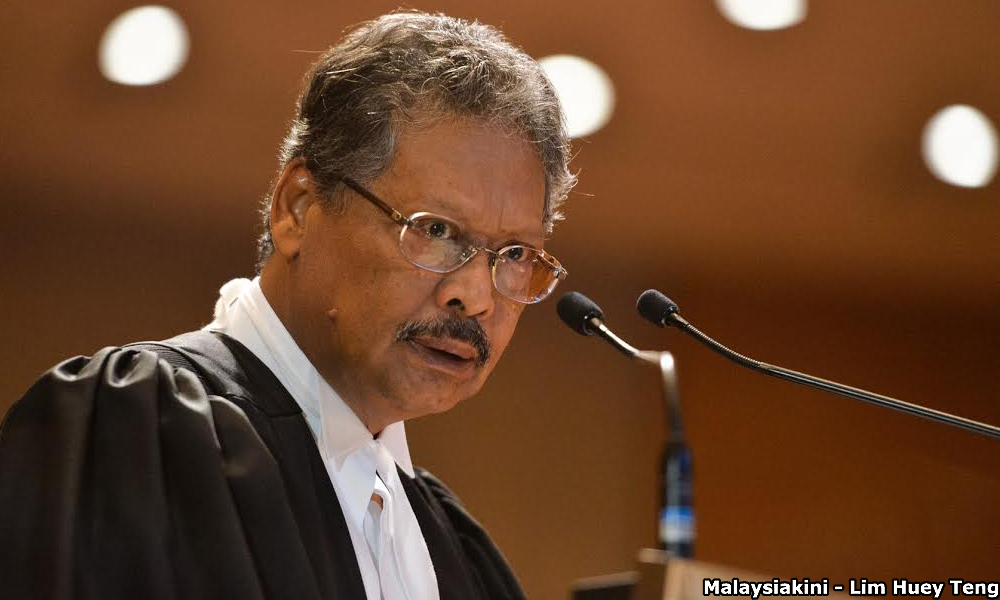 Apandi ( photo ) also cleared the prime minister with regard to abusing his power in the cabinet meeting which sanctioned the RM4 billion loan to SRC from Retirement Fund Incorporated (KWAP).
Last week, the SRC International issue made headlines again when a news portal reported that Najib admitted to receiving funds from the firm.
This was based on his reply to the statement of defence filed by former MCA president Dr Ling Liong Sik a week earlier on Najib's defamation suit against the former transport minister.
However, the prime minister's lawyer Mohd Hafarizam Harun refuted the news report, clarifying that Najib never made such an admission.
"If you look at our reply, my client only admitted that RM42 million went into his account, but had no knowledge it was through the two intermediaries as alleged by Ling," Hafarizam said.
The prime minister filed a defamation suit against Ling, his former cabinet colleague, after Ling called on Najib to resign over the allegations.
The SRC International transfer was first exposed by The Wall Street Journal and whistleblower website Sarawak Report last July, based on documents reportedly leaked by Malaysian investigators.
According to the documents, RM50 million was transferred from SRC International to its subsidiary Gandingan Mentari, which in turn channelled the sum to another subsidiary Ihsan Perdana.
From this, RM42 million was transferred to the prime minister's accounts.
Najib has repeatedly denied abusing public funds for personal gain, and accused those behind the allegations of conspiring to topple him.
Related reports
PM had no knowledge SRC funds went into his account
'Najib returned RM2.03b to Saudi royal family'
AG: MACC admits no proof of corruption in SRC case