Zamihan arrested; Cops and anti-kleptocracy rally at loggerheads
---
KINI ROUNDUP | Here are the key headlines you may have missed yesterday, in brief.
Preacher Zamihan arrested
Police arrested preacher Zamihan Mat Zin following his criticism of Johor ruler Sultan Ibrahim Sultan Iskandar's stance against the Muslims-only laundrette and calling the Chinese "unclean".
Prior to his arrest, Zamihan defended his statement, stating that he had not specifically named Sultan Ibrahim.
Columnist Mohd Ridhuan Tee Abdullah, known for his conservative views, disagreed with Zamihan's view that the Chinese are "unclean".
Political and civil society leaders praised the Conference of Malay Rulers for showing leadership by speaking out against individuals and groups deemed "extreme" and urging moderation.
Cops and anti-kleptocracy rally at loggerheads
Inspector-general of police Mohamad Fuzi Harun said the anti-kleptocracy rally planned to be held at Padang Timur in Petaling Jaya should be relocated to a stadium, citing traffic congestion concerns.
However, Pakatan Harapan deputy president Mohamad Sabu, who is also Amanah president, insisted that the rally will proceed at Padang Timur on Saturday, despite police objections.
Bersih said the anti-kleptocracy rally is an opportunity for Fuzi to shift away from the "iron-fisted" approach of his predecessor in dealing with rallies.
MACC chief commissioner Dzulkifli Ahmad said MACC plans to rank ministries deemed to be at high risk of corruption and abuse of power.
Hamid Apdal, the brother of Party Warisan Sabah (Warisan) president Mohd Shafie Apdal, was remanded for five days to assist MACC's investigation into the alleged misappropriation of development funds in Sabah.
An unnamed leader, who was also arrested in relation to the case, was admitted to hospital, according to national news agency Bernama.
Spotlight on China's influence in Kuantan
Malaysiakini, in its third and final part of a Special Report, looks at China's influence across Kuantan's port, rail and industry.
Kuantan MP Fuziah Salleh expressed concern that China's control of a 40 percent stake in Kuantan Port would threaten national security.
PKR vice-president Nurul Izzah Anwar warned that plans to allow export-oriented manufacturers to hire 100 percent foreign workers in the production line could come at the expense of local workers.
Minister in the Prime Minister's Department Abdul Rahman Dahlan accused the opposition of a campaign of "economic sabotage".
Other Kinibites
The weekly price of RON95 and RON97 declined by three sen to RM2.16 and RM2.46 per litre respectively while the price of diesel went down by seven sen to RM2.10 per litre.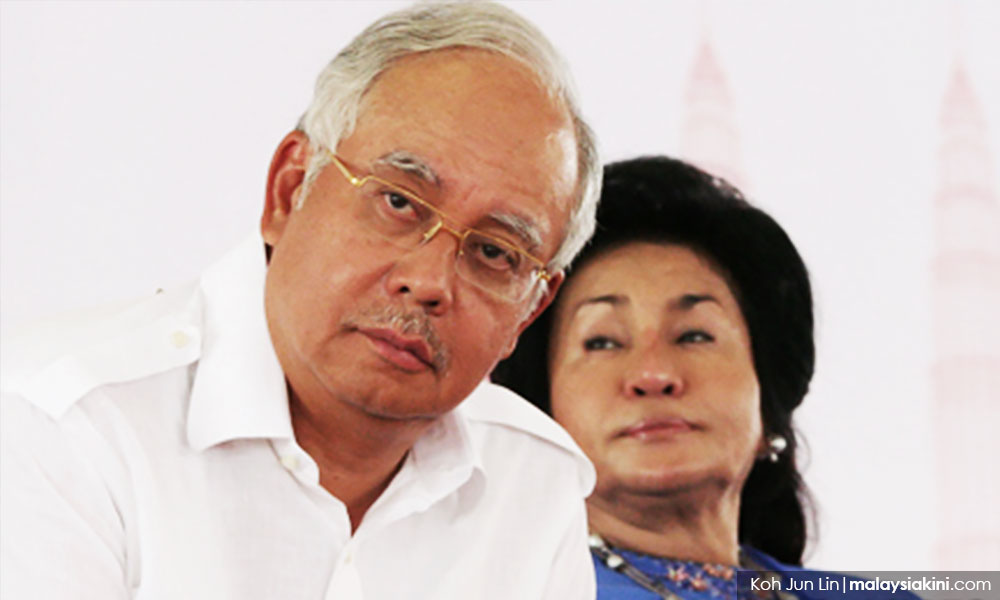 The High Court in Kuala Lumpur ordered Prime Minister Najib Abdul Razak and wife Rosmah Mansor to file their defence in relation to a suit filed by A Santamil Selvi, the widow of private investigator P Balasubramaniam.
National diving coach Huang Qiang was charged with raping a diver from the national back-up squad.
Selangor Sultan Sharafuddin Idris Shah chaired the 247th Conference of Malay Rulers at the National Palace in Kuala Lumpur.
Parti Sosialis Malaysia (PSM) is mulling to file a candidate in Kelantan for the 14th general election.
Looking ahead
Deputy Prime Minister Ahmad Zahid Hamidi will attend an economic expo in Kuala Lumpur.
A remand order will be sought against preacher Zamihan Mat Zin at the Kuala Lumpur Court Complex, for his criticism of Johor ruler Sultan Ibrahim Sultan Iskandar's stance against the Muslims-only laundrette and for calling the Chinese "unclean".