Philippine President Rodrigo Duterte's ferocious war on drugs will shift to a higher gear to target "big fish", officials said on Thursday, moving away from street level operations to go after big networks and suppliers.
Duterte issued a directive on Tuesday ordering the police to halt activities in the anti-drug campaign and leave all operations to the drug enforcement agency, amid unprecedented scrutiny of police conduct.
The national police chief disbanded all 18 regional anti-drugs units on Thursday and said the resources would be channelled into fighting other crimes.
"We now target higher echelons of the syndicates, as well as their protectors in government," presidential spokesman Ernesto Abella told reporters.
Abella said the street level distribution networks of the "drug lords" had been degraded due to successful police operations in the 15-month old campaign.
The message will sound familiar, with similar announcements made a year ago, when the authorities launched Project Double Barrel Alpha to focus on tracking down drug producers and suppliers.
Critics say that never happened and the crackdown has been fixed on peddlers and users in urban poor neighbourhoods, which have borne the brunt of the 3,900 killings by police during anti-drugs operations.
Police say armed suspects resisted arrest in every one of those cases and deny allegations victims were executed. Police say some 2,300 killings by unknown gunmen have also occurred, likely drug-related.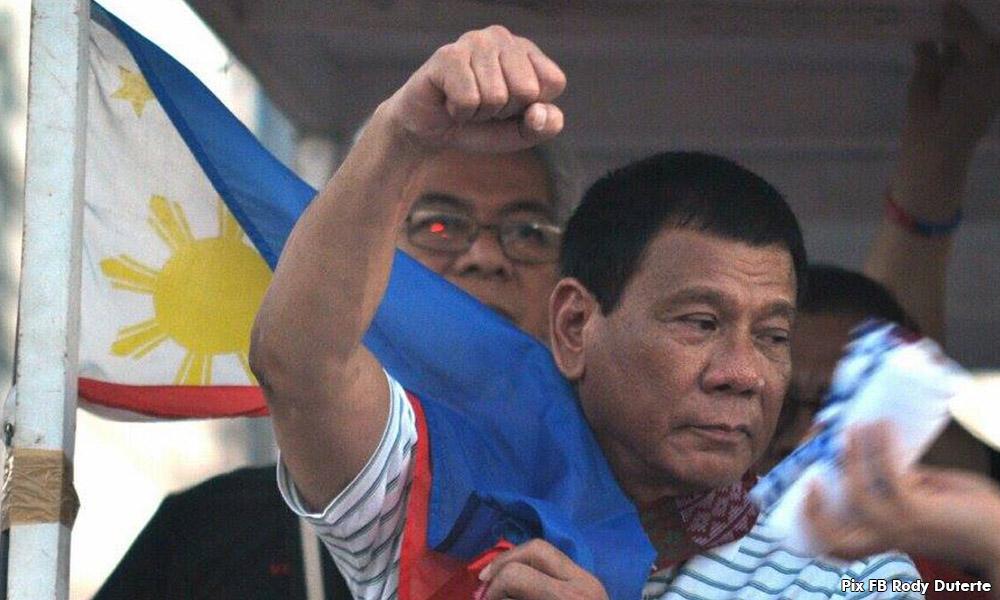 Duterte has lashed out several times when responding to comments from experts, calling some "idiots" for contradicting his views, or for advocating strategies to target the source of the drugs, rather than consumers.
The change in tack comes at a difficult time for Duterte, who though still hugely popular, saw a sharp decline in ratings according to an opinion poll released on Sunday.
It also followed an anti-Duterte protest last month by thousands of people in Manila, and a series of surveys that point to doubts among many Filipinos about the validity of police accounts, and whether those killed were all drug dealers.
Duterte's move follows the high-profile August killing of a 17-year-old student by police, which triggered rare public outrage.
Smaller force
The new order that sidelines the police and leaves the Philippine Drug Enforcement Agency (PDEA) the sole agency for the drugs war could impact the intensity of the crackdown.
It has only a fraction of the manpower and budget of the police. Duterte placed PDEA in charge back in January and suspended police from all anti-drugs operations, but reinstated them a few week later, arguing that drugs had returned to the streets.
PDEA spokesman Derreck Carreon said the agency had about 2,000 personnel and funds for only 200 new agents next year.
Its proposed budget allocation for 2018 is 2.6 billion pesos (USD50.63 million) compared to the 131.2 billion pesos for the police, which has 175,000 men.
Nonetheless, PDEA was up to the task.
"We are ready, we can do it," Carreon said.
"We will target the source, the so-called big fish. Removing these high-value targets will also eliminate the street level distribution and disrupt the entire network."
Carreon said he could not guarantee there would be less bloodshed.
"We follow the procedures, we don't want an encounter but we also have to protect ourselves if drug suspects resist and fight back," he said.
The death toll has been a source of international concern that the Philippines has not taken kindly to, with its diplomats echoing Duterte's defiant rhetoric and complaining of Western hypocrisy.
A group of lawyers on Wednesday filed an injunction with the Supreme Court to try to stop the war on drugs, calling it as an illegal campaign that lets police kill and circumvent legal procedures.
Some senators on Thursday said they would still scrutinise the crackdown, regardless of who leads it.
"Changing of the guard is not enough," said Senator Risa Hontiveros. "Duterte must stop and scrap the 'Oplan Tokhang' anti-drug campaign."
--Reuters