Deputy Prime Minister Ahmad Zahid Hamidi believes that Umno cybertroopers should have acted earlier to counter the claim made by whistleblower site Sarawak Report on the allegation that RM90 million was transferred to PAS by Prime Minister Najib Abdul Razak.
At Umno's national social media convention today, Zahid lamented how fake news seems to be "well-accepted" today.
"But if we don't counter this soon and only answer it three or four months later, look at what that has happened when (lawyer) Ambiga (Sreenevasan) accused PAS of receiving RM90 million from the prime minister and 1MDB.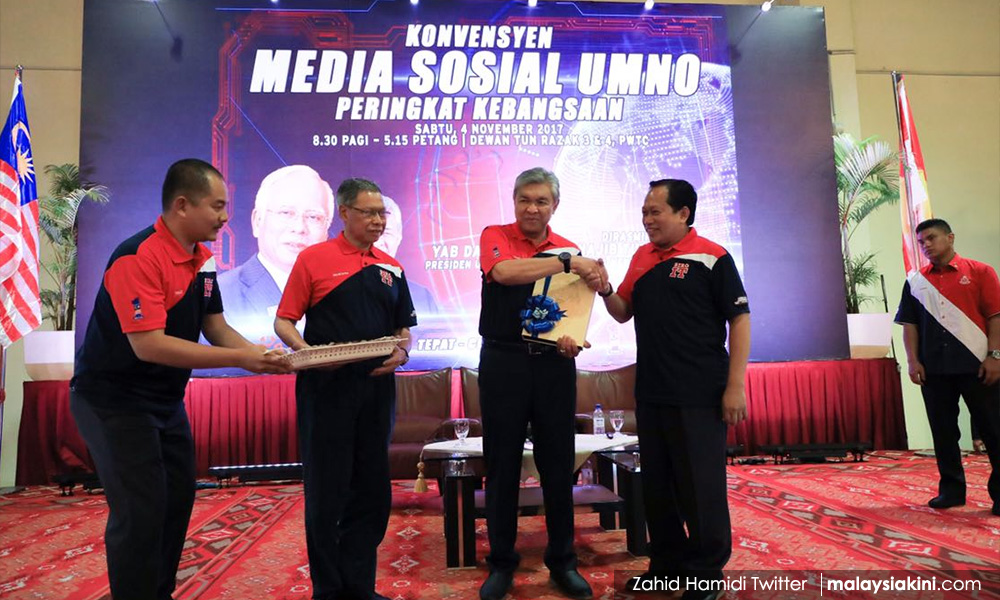 "When Sarawak Report was taken to court in the United Kingdom, now Ambiga doesn't want to talk and said that what she said was only two paragraphs (of the suit)."
The issue, said Zahid, should have been investigated when news about it cropped up instead of after it was taken to court.
"The consequences of what that has occurred have been very destructive," he added.
Zahid then urged Umno's IT bureau and "keyboard warriors" to take proactive action in answering any issues to counter negative perceptions.
"We have seen the effects, which saw us sink in the last two general elections," he said.
He nevertheless expressed confidence in BN achieving a two-thirds majority in the upcoming general election.
"Allah has tested us twice. This will be our last test, if we fail this time, forget about everything else.
"Let historians write about us in history books. (But) I'm confident that success will be ours due to our commitment and integration as well as with us answering all issues," he said.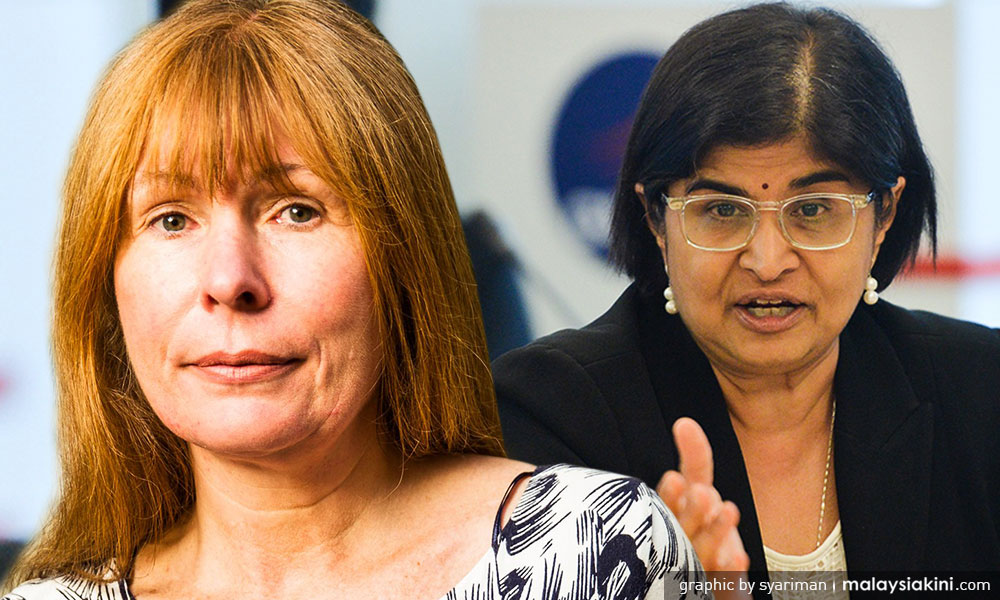 Sarawak Report editor Clare Rewcastle-Brown had named Ambiga as her source with regard to an article which alleged that PAS received RM90 million from Najib.
The London-based editor mentioned this in her Oct 11 defence statement with regard to a defamation suit filed against her in the UK by PAS president Abdul Hadi Awang.
Rewcastle-Brown had claimed Ambiga told her of Najib's relationship with PAS, including the alleged financial arrangements between the two parties and the motivations behind it.
Ambiga has since accused her critics of attempting to persecute her with regard to Rewcastle-Brown naming her as the source for the article.
The former Bar Council chairperson said it was "highly unusual and irregular" for Hadi's followers, allies and the media to attack her based on "two paragraphs" from Rewcastle-Brown's defence statement.