Feuding political parties have set aside their differences and pledged to mobilise for relief efforts after Penang was hit by heavy flooding following the state's highest rainfall in recorded history.
In separate statements, PKR, PAS and Amanah said they have mobilised their members to assist in flood relief efforts.
PAS deputy president Tuan Ibrahim Tuan Man said his party will mobilise its Unit Amal and Khidmat Malaysia to help flood victims in Penang.
"In a critical situation like this, all quarters must put aside sentiments and focus on saving and assisting the victims.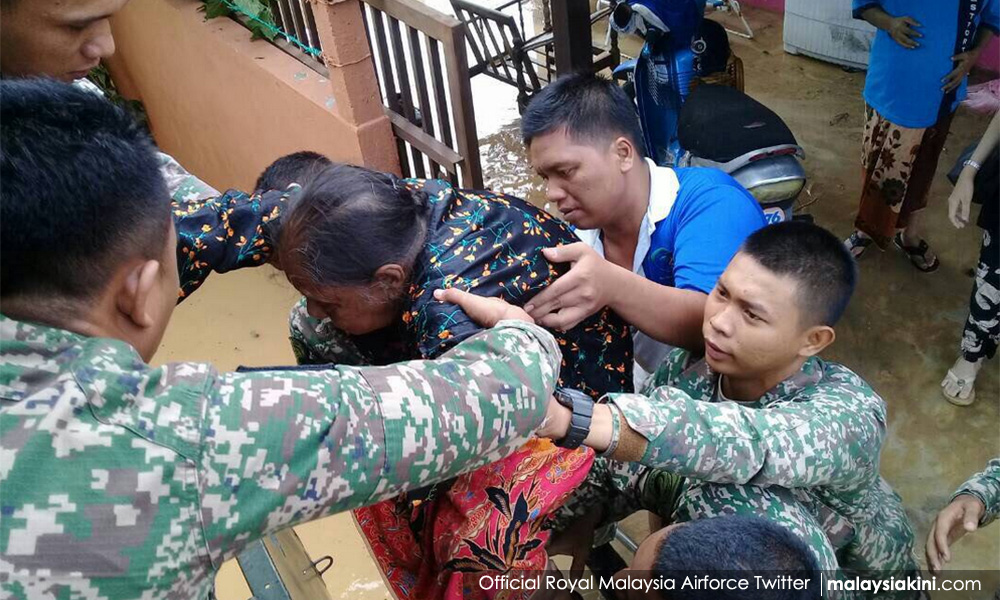 "I hope all those affected will be patient and prioritise their safety," he said in a statement.
Meanwhile, PKR president Dr Wan Azizah Wan Ismail urged the party's as well as Pakatan Harapan's machinery to assist victims affected by the floods, especially in the evacuation process.
"I pray that Allah will grant patience and strength to the people of Penang in facing this.
"I also hope that those affected will heed instructions by the authorities to ensure their safety," she said in a statement.
In a separate statement, Amanah president Mohamad Sabu instructed the party's members, supporters, and volunteer corps Arif to mobilise flood relief efforts as soon as possible.
"I have been informed that Amanah has opened operations room at the Sungai Dua JKKK hall and at the service centre of the Permatang Pasir state assemblyperson.
"I pray that the victims will remain strong in facing this test," he said.
Penang Bersatu information chief Yaakob Osman called for the donation of light items to help the flood victims.
"All help, donations and volunteers are very much needed, and will be managed by Penang Bersatu's volunteer and welfare bureaus," he said in a Facebook posting.
DAP Youth's Wong Kah Woh also issued a call for donations of dry food and mineral water.
For Perak, Wong said donations can be delivered to 48, Medan Istana 1, Bandar Ipoh Raya.
"The DAP Youth team will deliver the necessities to the flood-hit areas beginning today.
"The first team led by Perak DAP Youth departed to Penang at 2pm, and the second will depart at 6pm," he said.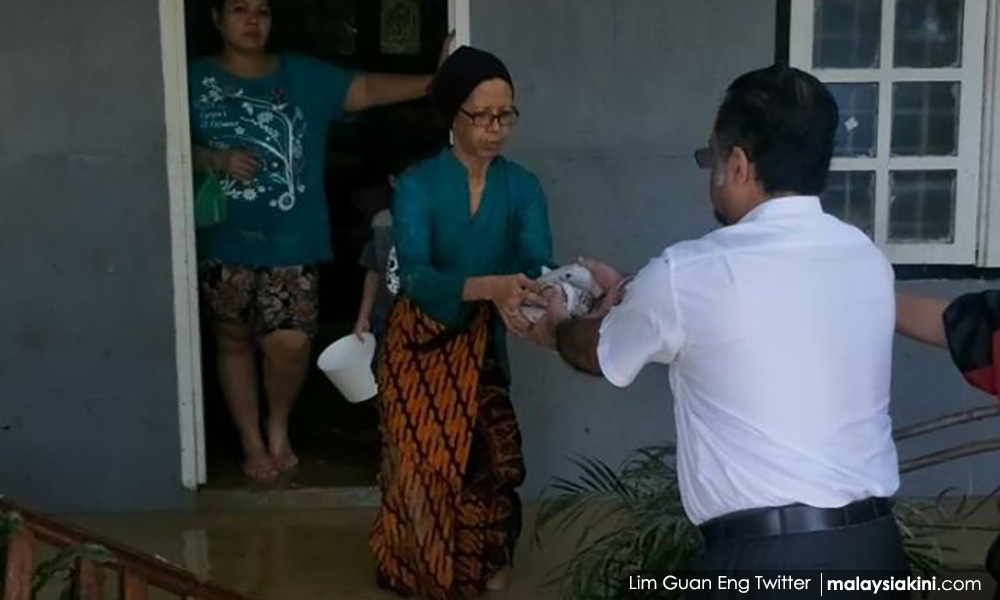 Penang BN chairperson Teng Chang Yeow confirmed that the state BN will form a special team to visit all districts for the purpose of gathering feedback on improving the standard operating procedures for flood relief and mitigation efforts.
Teng said a review of standard operating procedures for flood relief efforts must be undertaken in view of the changing weather patterns and availability of new communication technology.
He added Penang Federal Action Council chairperson Zainal Abidin Osman was also asked to form a special task force to plan for a comprehensive flood mitigation and drainage masterplan for the state.
The Federal Action Council consists of various federal agencies including the Drainage and Irrigation Department.
"This task force should also include Penang state agencies dealing with flooding matters," Teng added.
Gerakan president Mah Siew Keong also said in a statement that his party will be "going all out" to help the Penang flood victims, with Penang Gerakan having reactivated its flood relief centre and many volunteers being mobilised.
"The party will continue to prepare for, respond to and recover from flood emergency situations," he said.
He also revealed that members of the Gerakan central committee had raised RM100,000 in flood relief funds, which will be sent to the party's flood relief centre in Penang immediately.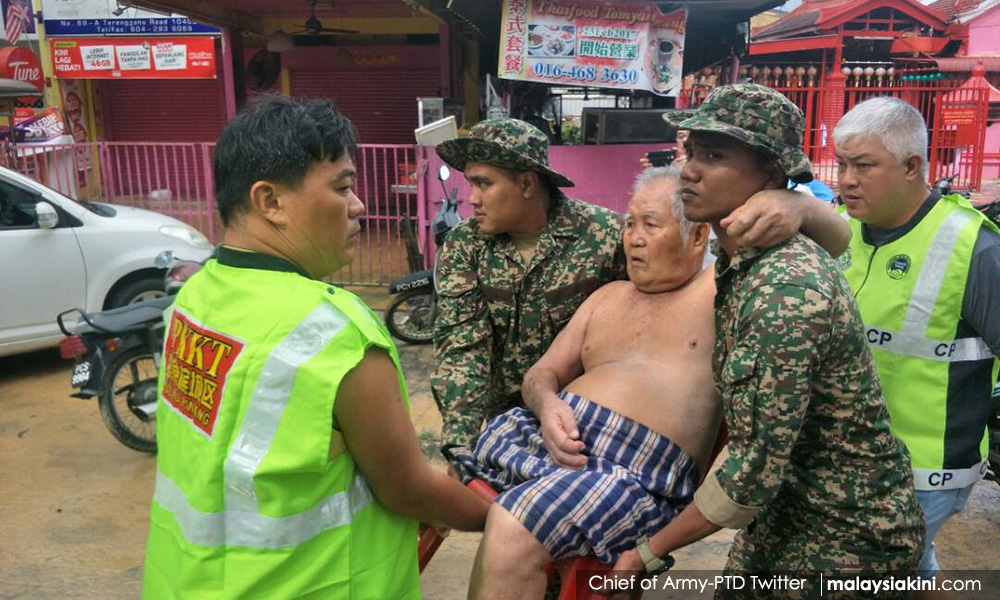 Defence Minister Hishammuddin Hussein, meanwhile, announced that the Malaysian Armed Forces have mobilised troops and assets to several areas in Penang to provide assistance for flood victims.
Home Minister Ahmad Zahid Hamidi also directed the National Security Council to coordinate with the police and the military to assist the victims.
This follows Penang Chief Minister Lim Guan Eng's appeal to the federal government to deploy the army for flood relief efforts.
Penang saw flooding since yesterday evening, as strong winds lashed across the island and mainland, uprooting trees and causing massive traffic jams.
The Malaysian Meteorological Department last night issued a heavy rain warning with Penang and parts of Kedah receiving a "red" notice.
Typhoon Damrey made landfall in Vietnam yesterday, killing at least 19 people. The category 2 typhoon had since weakened to a tropical storm.
Concurrently, the Pacific Disaster Center and typhoon tracking portal Cycloane.com reported the formation of a tropical disturbance over the Malaysian peninsula which is referred to as "invest 95W."
The tropical disturbance is unlikely to develop into a tropical storm but will cause erratic weather.
Related reports
Penang DAP launches flood relief fund
Penang flood death toll climbs to seven
Guan Eng reaches out to DPM for army's help over severe Penang floods
Selangor gives RM1mil to help Penang flood victims
Chong apologises for Guan Eng 'deity' jibe
Penang FMM slams Meteorological Dept for 'late' disaster warning
Amid Penang floods, Chong tells 'deity-like' Guan Eng not to fight the heavens
Najib pledges federal help to flood-hit states
Drainage system could not cope with extraordinary rain, says Penang gov't
Zahid: Don't politicise flood aid
Education Ministry confirms SPM, STPM to go ahead despite floods