Prime Minister Najib Abdul Razak said the federal government would assist any state affected by disasters, such as floods, based on humanitarian grounds and responsibility.
Najib said the federal government would immediately channel aid to the state governments, including those administered by the opposition, without the need for the state governments to request for it.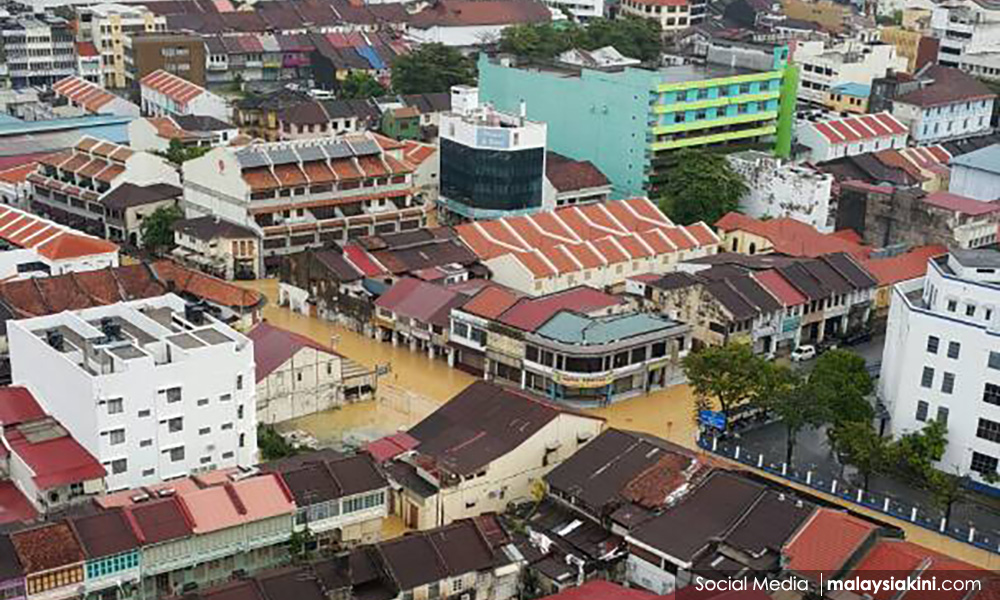 Penang was hit by one of the worst floods with more than 2,000 victims evacuated.
Penang Chief Minister Lim Guan Eng had contacted Deputy Prime Minister Ahmad Zahid Hamidi at about 3.30am to request for assistance from the Malaysian Armed Forces and the National Security Council.
Speaking in Kuala Lumpur today, Najib said the ATM would provide the necessary assistance, and ATM chief Raja Mohamed Affandi Raja Mohamed Nor himself would be leaving for Penang this afternoon.
"Everything will be coordinated by the National Security Council. We will assist flood victims and look into their needs, " he told a news conference after launching a field hospital mission to help Rohingya refugees in Bangladesh.
Meanwhile, Deputy Prime Minister Ahmad Zahid Hamidi said he directed the director-general of the NSC to coordinate with the police and the military to assist flood victims in Penang.
Speaking to reporters in Kuching, Zahid said he received a call from Lim at 3.34am to inform about the flood situation before directing the NSC to mobilise the agencies.
"As of 8.30am this morning they have already mobilised the units involved to assist the flood victims," he said.
- Bernama
Related reports
Penang DAP launches flood relief fund
Penang flood death toll climbs to seven
BN, Harapan and PAS mobilise for Penang flood relief efforts
Guan Eng reaches out to DPM for army's help over severe Penang floods
Selangor gives RM1mil to help Penang flood victims
Chong apologises for Guan Eng 'deity' jibe
Penang FMM slams Meteorological Dept for 'late' disaster warning
Amid Penang floods, Chong tells 'deity-like' Guan Eng not to fight the heavens
Drainage system could not cope with extraordinary rain, says Penang gov't
Zahid: Don't politicise flood aid
Education Ministry confirms SPM, STPM to go ahead despite floods