The government should make the asset declaration of Bukit Aman's Wan Ahmad Najmuddin Mohd public in order to clear his name following news reports that close to RM1 million of his funds were frozen by Australian authorities, a PKR lawmaker said today.
Bayan Baru MP Sim Tze Tzin said in a statement that PKR is willing to "help out" by sending a team of accountants to assist Wan Ahmad in scrutinising his asset declaration documents so as to "restore his good name".
"The allegations levelled against him (Wan Ahmad) are very serious and have affected the rakyat's confidence in the police organisation in the country.
"The deputy prime minister and the inspector-general of police (IGP) have made their own statements denying the initial allegations against Wan Ahmad. I would also like to give him the benefit of a doubt. However, mere denials won't do," said Sim.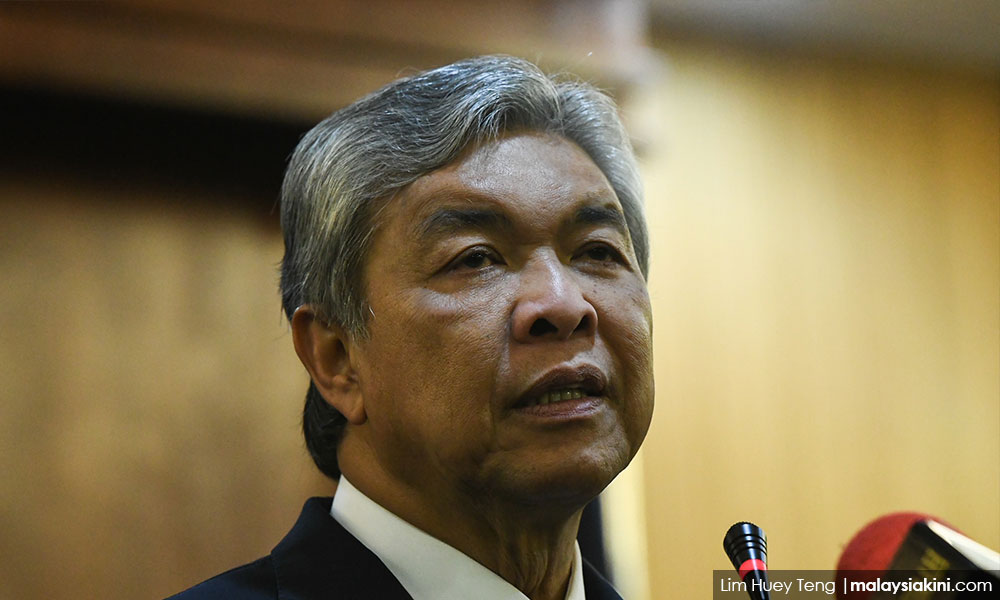 Deputy Prime Minister and Home Minister Ahmad Zahid Hamidi (photo) had said that Wan Ahmad was perhaps "naive" on the Australian legal system, while IGP Mohamad Fuzi Harun said the seized money belonging to the federal CID director is "clean", and were proceeds from the sale of the his house in Shah Alam.
Earlier today, theSun reported that the MACC is probing Wan Ahmad Najmuddin on the matter, following a report lodged with the commission by a whistleblower yesterday.
The Sydney Morning Herald reported last week that Australian authorities seized the funds on suspicion that the money channelled into Wan Ahmad's account was laundered or from proceeds of crime.
In his statement, Sim further lamented the plight of rank-and-file policemen who strived hard to solve crimes, only to be tarnished by the doing of their top officers.
The government's move to make public Wan Ahmad's asset declaration documents would put a stop to the controversy surrounding the matter, he said.
"PKR is willing to assemble a team of accountants to help Wan Ahmad analyse his asset declaration statement, to restore his good name.
"Pakatan Harapan is ready to govern Malaysia better. We have plans to rid Malaysia of corruption and are ready to restore the rakyat's trust on the institution.
"In the Harapan manifesto, which will be revealed this Thursday, a corruption eradication plan will be revealed, in which it will require all Dewan Rakyat and Dewan Negara members, as well as top civil servants, to mandatorily declare their assets and income - thus ridding the country of corruption," Sim said.