Most Pakatan Harapan leaders do not share the view of Bersatu vice-president Abdul Rashid Abdul Rahman that government resources should be used to help the coalition retain power, Lim Kit Siang said today.
"I believe the overwhelming majority of Pakatan Harapan leaders and members do not want to hold on to power 'by hook or by crook' or the Pakatan Harapan would be no different from Najib's Umno and BN," the Iskandar Puteri MP said in a blog post today.
Lim said there has been ongoing public debate and expression of shock amongst Malaysians over Rashid's statement, and this response is one of the reasons the year 2019 is off to a "fantastic start" when it comes to fostering a culture of integrity in Malaysia.
The new year, he said, will be a test of Harapan's commitment to electoral and institutional reforms.
He said he supports the electoral reform group Bersih's call for an Administrative Neutrality Act to deal with political patronage and abuse of power for partisan purposes.
In addition, he said the parliament should enact laws to control political financing, as promised in Harapan's election manifesto.
Lim's statement was in response to Rashid's speech on Dec 30, 2018, where he received a standing ovation at the Bersatu annual general assembly for saying that it would be "stupid" not to use government resources to help the party retain power.
"But the others – we don't need to be arrogant by saying we shouldn't give them jobs, that we would be taking away the jobs of others, that we should not take this or that.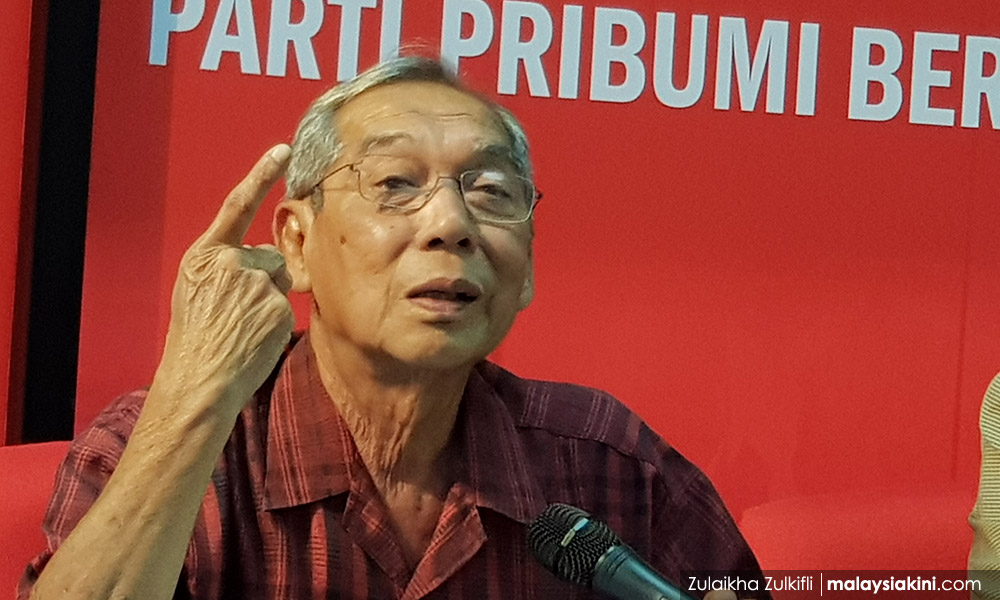 "That opinion, to me, is stupid. In the election, we must win by hook or by crook," he had said.
Bersih has expressed shock over the statement by Rashid (photo above), who heads the government's electoral reform committee.
Bersatu chairperson and Prime Minister Dr Mahathir Mohamad said Rashid's opinions are his own, and does not represent Bersatu's views.
Meanwhile, Lim who is a veteran DAP politician, lauded Bersatu Youth chief Syed Saddiq Syed Abdul Rahman for ordering a police report to be lodged after a man allegedly posing as his aide was accused of soliciting kickbacks from school.
He also welcomed the Court of Appeal's decision yesterday in upholding former Pahang Umno Youth chief Mohd Mustafa Mohd Khalid's 2016 conviction for cheating RM1 million.
"It is a clear and unmistakable signal that the era that politicians and political operatives can get away with corruption and bribery with immunity and impunity is over, and there is a new respect for the rule of law to maintain public integrity in Malaysia," he said.
As for the upcoming Cameron Highlands by-election on Jan 26, Lim said the by-election would be the first of its kind, where there must be integrity in the electoral process, and no money politics and electoral offences.
This should herald the advent of a new Malaysia, he said, where corruption and improprieties are condemned and penalised.
The Election Court in Kuala Lumpur had declared the Cameron Highlands seat vacant on Nov 30 after finding that corrupt practices had led to MIC vice-president C Sivarraajh's victory at the 14th general election.