The Human Resources Development Fund (HRDF) has reported to the police on how its former management acquired real estate in Bangsar South Kuala Lumpur without prior approval from the fund's board of directors, reported The Star.
In its report today, it detailed how the government fund had in 2015 purchased six floors of a "landmark skyscraper" in the upmarket neighbourhood for RM154 million, inclusive of the Goods and Services Tax (GST).
Before a tax invoice could be issued, RM40 million was allegedly paid in eight tranches. This was despite the HRDF board not having approved the purchase.
The board had green-lighted, instead, the purchase of a different property, also in Bangsar South, for RM141 million before GST.
"It was learnt that the investment panel was only informed of the switch five months after the first tranche of RM15.4 million had been paid (for the skyscraper)," the report said, adding that the case had since been transferred to the MACC for investigation.
HRDF acquired the floors in the skyscraper in 2017. Malaysiakini has contacted the MACC and HRDF for comment.
HRDF is a fund under the Ministry of Human Resources which assists employers to run training and development programmes.
The report quoted an unnamed source who said that the human resources minister at the time - Richard Riot Jaem - and the HRDF chief executive officer at the time - CM Vignaesvaran Jeyandran - had approved the switch in investment.
"The board was informed that the minister (at that time) approved the change in the property to be acquired.
"The sale and purchase agreement was signed by the chief executive officer prior to the approval of the investment panel and the board," the source was quoted as saying.
The source also noted that the law did not permit the minister to instruct the HRDF board on matters or to approve any agreement.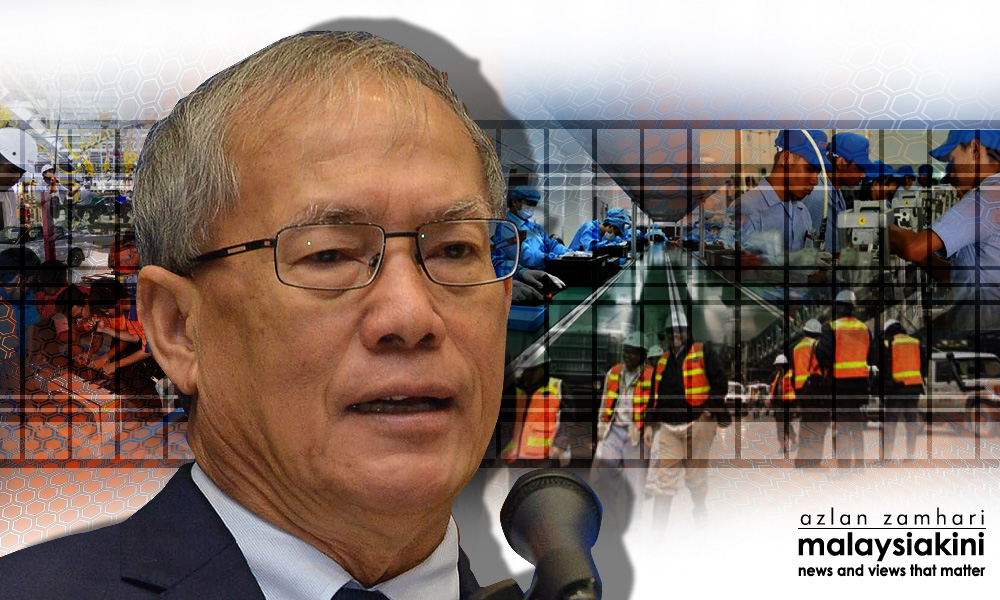 Malaysiakini has contacted Jaem (above) for comment.
Investment purposes
Vignaesvaran told the daily that deals had been done with the approval of the HRDF board.
"Everything was done according to the appropriate procedures, that's for sure. There's no such thing as buying before getting board approval.
"It went through our legal adviser, the investment committee and the audit committee. When we bought the six floors in the other building from the same developer, we also went back to the board and rectified it," he was quoted as saying.
Vignaesvaran, who resigned in June last year, also explained that the skyscraper had been purchased either as an investment or to be used as the fund's office.
Jaem's successor M Kulasegaran previously alleged that "millions" from HRDF had been misappropriated to purchase properties and to pay high salaries to select individuals without the knowledge of the board.
The Pakatan Harapan minister also alleged that "elements of fraud" were involved in how the fund had been used by the former BN administration.