CAMERON POLLS DAY 3 | It is day three of the campaign, but not all four Cameron Highlands by-election candidates seem to be picking up the pace.
Pakatan Harapan's M Manogaran is scheduled to split his time between the Tanah Rata and Jelai state constituencies, spending time at several PAS strongholds.
Independents Wong Seng Yee and Sallehudin Ab Talib also have a full day ahead of them.
However, BN has announced a grand total of zero events to the media.
Malaysiakini brings you live reports of the campaigning on the ground.
---
KEY HIGHLIGHTS
Harapan candidate appeals for mandate as MP, saying he'll be without flaw
New Sultan, new gov't, why not new MP, asks S'gor rep
Orang Asli youth beat Syed Saddiq's team in football match
Manogaran meets voters in PAS stronghold
Pahang DAP leader slams MCA for 'misleading' public
Dr M: Harapan will never resort to cash handouts
Call for stern action against violators of election laws
Farmer's outfit not just for show, says candidate
Independent candidate shows media around his flower farm
Manogaran says will declare volunteers' food, petrol money to EC
Najib joining BN campaign trail,

says

report
---

11.20pm: This concludes our live coverage of the Cameron Highland by-election campaigning for today. Follow our live blog for the fourth day of campaigning tomorrow.

---

10.30pm: Kampung Raja - Harapan candidate M Manogaran finally arrives, about two-and-a-half hours after the ceramah has started.

He apologised for the delay, as he said he was coming from Sungai Koyan.

During his speech, Manogaran says he wants to be the Cameron Highlands MP, if the locals allow him to be.

"I want to be an MP without any fault, or other flaws," he says, adding that if he is elected, there will not be conflicts with the federal government, in terms of future development in the parliamentary constituency.

This, as Putrajaya must discuss with him, and Tanah Rata assemblyperson Chiong Yoke Keong first, he adds.

The ceramah ends at 10.50pm.

9.15pm: Kampung Raja - DAP's Balakong assemblyperson Wong Siew Ki urges the Cameron Highlands voters to select a new MP.

"My fellow Pahang assemblypersons will be very busy tomorrow. Pahang will have a new Sultan.

"Now we have a new Pahang sultan, a new government, why not you all select a new MP?" she said.

Tonight is the first ceramah held by Pakatan Harapan since the by-election's nomination day.

As the night gets colder, only about a 100-strong crowd remains. Harapan candidate M Manogaran is still on his way to the venue.

Orang Asli youth beat Syed Saddiq's team in football match

5.30pm: Kampung Leryar - Several Orang Asli youths participate in a friendly football match with Bersatu Youth chief Syed Saddiq Syed Abdul Rahman, who is in Cameron Highlands today to campaign for the by-election. The Orang Asli youth spilt into two teams, one up against the minister by himself and the other taking on his team.

The Youth and Sports minister, who insisted on playing barefoot, spends most of the game chasing after the ball while the Orang Asli youths run in circles around him.

The match is won by the team against Syed Saddiq via a penalty shoot-out after the match ended in a 1-1 draw.

Everyone is in good spirits after the match and the players take pictures and shake hands with the minister.

The event at the village, which also features a futsal and blowpipe competition as well as a gaming console section for the kids, was organised by the Majlis Belia Malaysia.

---

Manogaran meets voters in PAS stronghold
4pm: Kampung Keledek, Jelai - Pakatan Harapan candidate M Manogaran gets some help from Amanah in an attempt to make an impression on voters in PAS fortress Kampung Keledek.
Led by Pahang Amanah deputy chairperson Syed Hamid Syed Mohamed, the team visits several houses including one which has a BN flag hoisted at its entrance.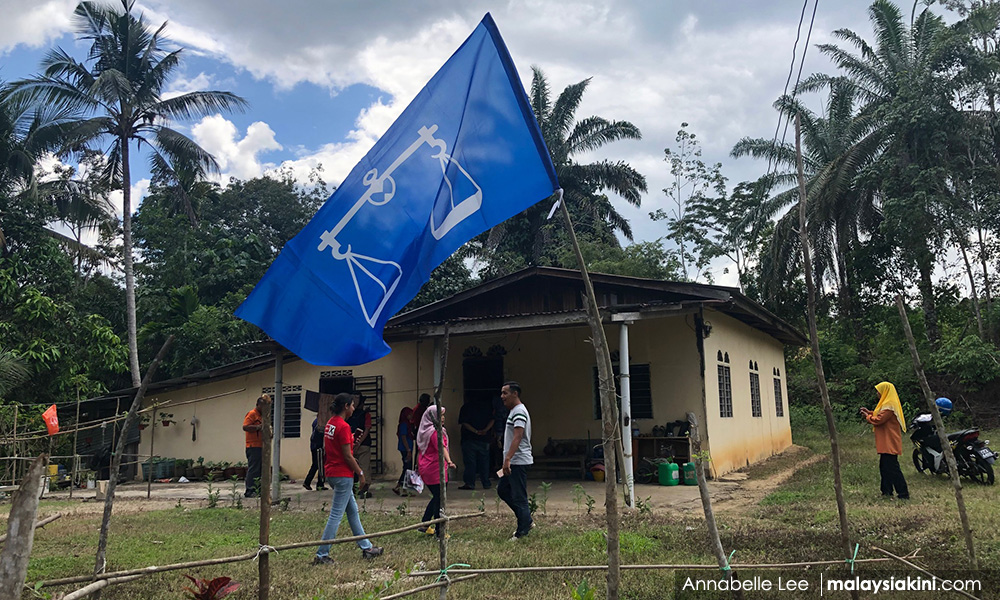 Not many adults are home but Manogaran introduces himself to the villagers and hands them a calendar bearing his face.
During the 14th general election last year, Kampung Keledek voted overwhelmingly for PAS while Harapan received less than 10 percent of votes the Islamist party got.
PAS is not contesting the Cameron Highlands by-election but has instead signalled supporters to back BN candidate Ramli Mohd Nor.
---
DAP leader slams MCA for 'misleading' public
2.40pm: Kuala Lumpur - DAP Pahang secretary Lee Chin Chen rubbishes MCA vice-president Ti Lian Ker's claim that DAP veteran Lim Kit Siang was defending PKR senator Bob Manolan Mohd's comments to the Orang Asli community in Cameron Highlands.
In a statement today, Lee stressed that Lim and PKR vice-president Tian Chua were both clear that any threat or corruption is unacceptable by the party.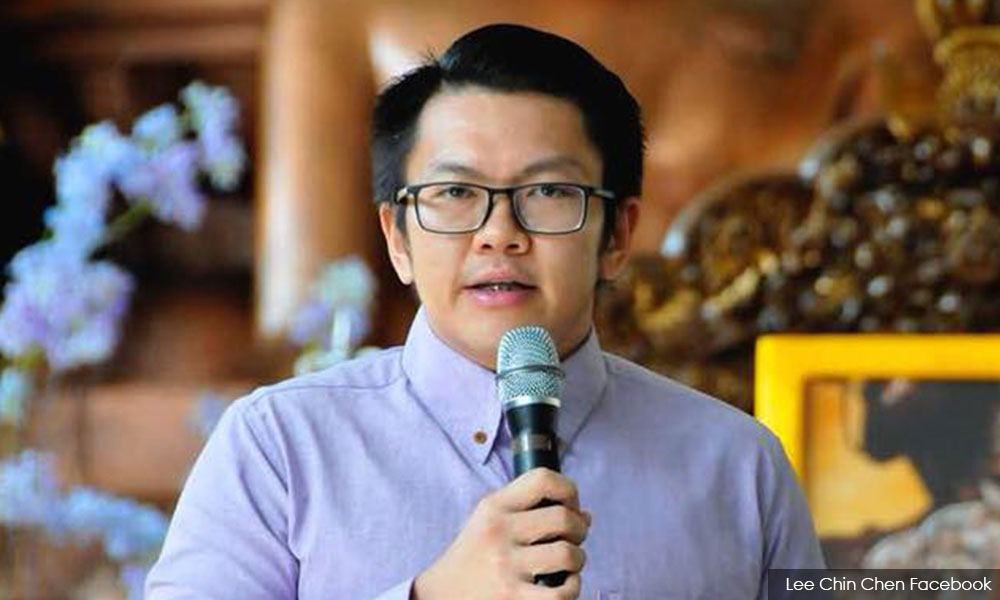 "Both Lim and Tian Chua clearly stated that we should not threaten voters during the election period.
"And that Bob had said that the Umno leaders should not be the village chiefs."
Meanwhile, Lee criticised MCA, saying that the party that used to work hand-in-hand with Umno, is now "misleading" the public in an attempt to "wash away" the viciousness of their past.
---
Dr M says Harapan will never resort to cash handouts
1.00pm: Kuala Lumpur - Prime Minister Dr Mahathir Mohamad dismisses the allegation of cash handouts, saying Pakatan Harapan will not resort to such tactics.
"Harapan never hands out cash to anyone," he told reporters in Kuala Lumpur.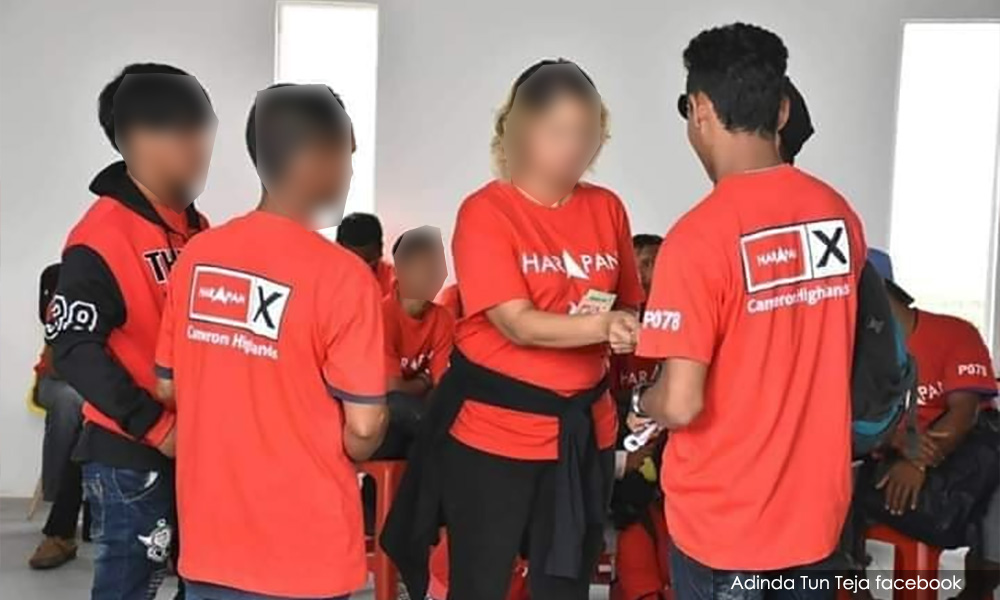 However, the Harapan chairperson says it is not wrong if the money is distributed under government programmes, which will be received by everyone.
---
TI-M: Take stern action against violators of election laws
12.45pm: Petaling Jaya - Transparency International-Malaysia (TI-M) is urging the Election Commission, MACC and police to take stern action against political parties and members who use inducements as a means to buy votes.
"Even before nomination date and the official campaign period started in Cameron Highlands, MACC has revealed that allegations of corruption have surfaced.
"They include holding events where food and drinks are provided and giving contributions which are offences under the Election Offences Act 1954.
"The change of government in May 2018 does not seem to have brought the expected changes to the way political parties conduct their election campaigning," says its president Akhbar Satar in a statement.
---
'Farmer's outfit not just for show'
12pm: Habu Heights - Independent candidate Wong Seng Yee explains that the reason he chose to don a farmer's outfit on nomination day was to show the public that it is the daily wear of Cameron Highlands' farmers.
He also adds that he got the Election Commission's approval before wearing the outfit.
"I got their approval, and I want to show my farmer's identity too, and this is not rude as some netizens claimed," he said.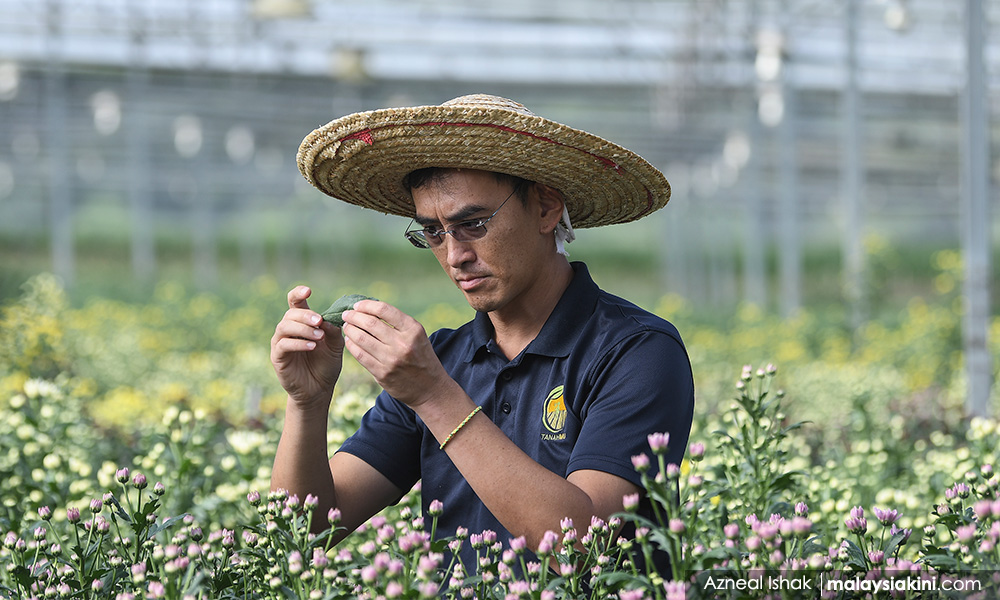 Meanwhile, Wong also clarifies that he has never been a member of any political party, and denies allegations that he is contesting as a "vote spoiler" in exchange for land.
"I deny that I have applied for any land under the state government of Pahang. I'm open up to any investigation if there's a need. I'm willing to assist in that," he says.
---
Indie takes media on a tour of his chrysanthemum farm
10.30am: Ringlet - Independent candidate Wong Seng Yee brings members of the media to visit his chrysanthemum farm this morning.
The farmer tells of his daily routine and how he grows and takes care of the flowers.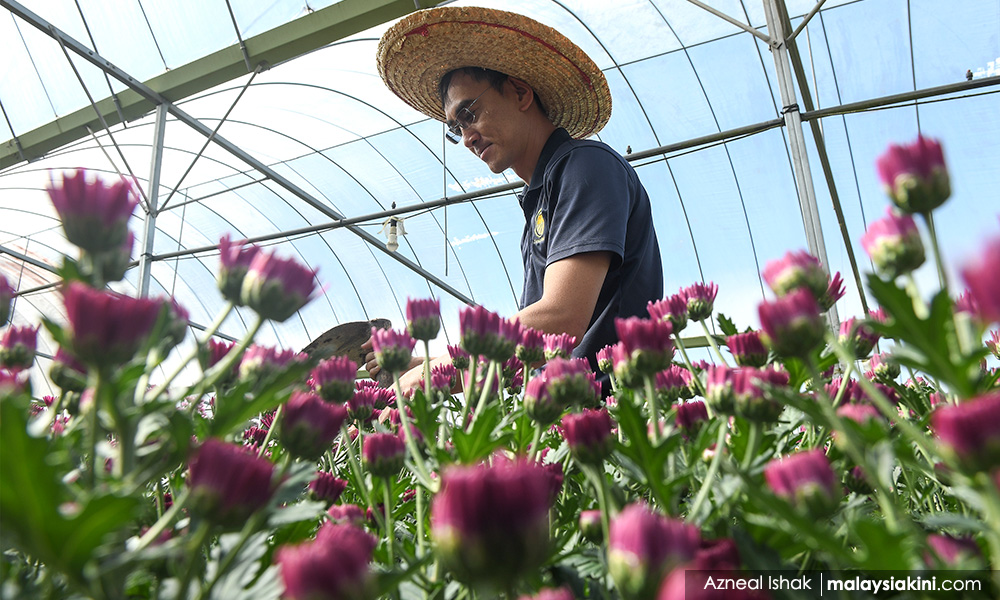 This chrysanthemum farm is about 200 acres but currently, only 20 acres are planted with flowers with the remaining area still in the developing process.
Wong says his farm comprises 40 species of chrysanthemum and most of the flowers are exported to Japan and Australia.
---
No need lodge report over volunteers' reimbursements - Manogaran
9.15am: Sungai Koyan 2, Jelai - Pakatan Harapan candidate M Manogaran dismisses the "cash handouts" incident, saying it is not a big deal.
"The issue we are facing now is not a big problem. Handing out money to a volunteer for food and transport is not an offence under the law.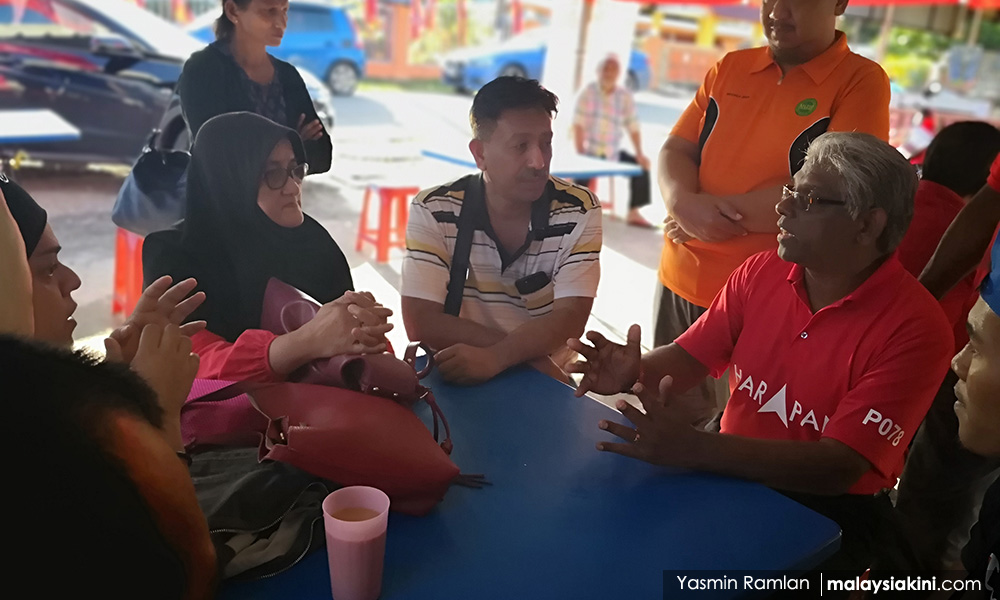 "The money was a part of our campaign spending and it will be included in our account declaration to the Election Commission," he tells the media on a walkabout here.
The DAP politician adds that opposition leaders need not raise this issue or "waste time" reporting it to the police as Harapan is committed to running a clean campaign.
Yesterday, representatives from MIC Youth and Pahang Umno Youth lodged police and MACC reports after photographs depicting a woman in a red Cameron Highlands Harapan T-shirt handing out money went viral on social media.
Read more: Manogaran: Volunteer money not illegal, Harapan wants clean by-election
---
Ex-PM Najib expected to join campaign on Jan 18
7am: Sungai Koyan - Former prime minister Najib Abdul Razak will join the campaign trail, news portal The Malaysian Insight reports.

The Pekan MP, whose father and former prime minister Abdul Razak Hussein established Felda, is expected to canvas for Malay votes from Jan 18 to 20 in both Jelai and Tanah Rata state constituencies.
There are three Felda villages in Jelai, namely Sungai Koyan 1, 2 and 3.
Yesterday, DAP veteran Lim Kit Siang said he got wind of news Najib will campaign for BN together with Jelai assemblyperson and Pahang Menteri Besar Wan Rosdy Wan Ismail.
Read also: The fantastic four of Cameron Highlands by-election