CAMERON POLLS DAY 10 | The Cameron Highlands by-election continues with the 10th day of campaigning today.
Today is a day of loose schedules for all the candidates. Pakatan Harapan candidate M Manogaran will visit a Hindu temple in Ringlet for the Thaipusam celebration, and then head to Felda Sungai Koyan 1 for a dinner event with Selangor Menteri Besar Amirudin Shari.
Meanwhile, BN candidate Ramli Mohd Nor will spend the day with the Chinese community in Tanah Raya, along with the MCA campaign team.
There are no events lined up for the two independent candidates, Wong Seng Yee, and Sallehuddin Ab Talib.
---
KEY HIGHLIGHTS
Tok Pa surprises villagers with Harapan campaign debut
17 police reports lodged over Cameron polls so far
BN candidate gives statement regarding police reports
MCA downplays Umno-PAS relations, says focus on local issues
Stop the racial rhetoric, Harapan candidate tells BN
Harapan and BN serve free food for Thaipusam
Pua questions BN candidate's integrity
---
11.59pm: This concludes our live coverage today of the Cameron Highlands by-election campaign. Follow our live blog again for the eleventh day of campaigning tomorrow.
---
Tok Pa surprises villagers with maiden campaign appearance for Harapan
9.30pm: Kampung Kuala Medan, Jelai - Former minister and ex-Umno politician Mustapa Mohamed makes a surprise appearance at a ceramah kelompok in this quiet Malay village.
Now a Bersatu member, he is the first speaker for the event.
"Malaysia needs a strong leadership, Malaysia needs Prime Minister Dr Mahathir Mohamad," Mustapa tells about 50 people, many seated in the shadows.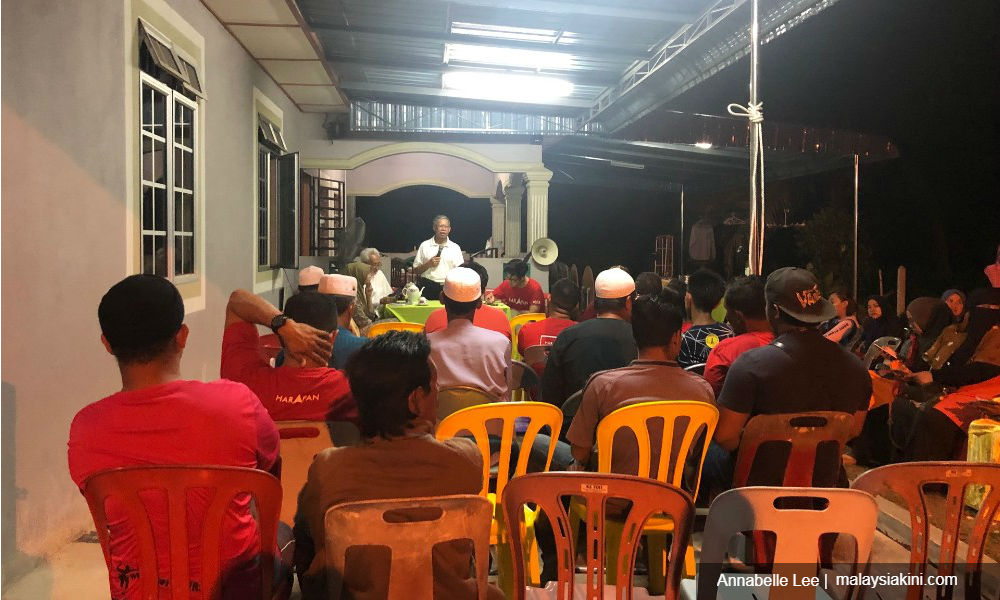 This is his first time campaigning for Pakatan Harapan, the Jeli MP - who is also known as Tok Pa - adds.
Earlier, Election Commission officers (below) questioned why organisers had not applied for a permit for this event, held in the compound of a local Bersatu leader's home.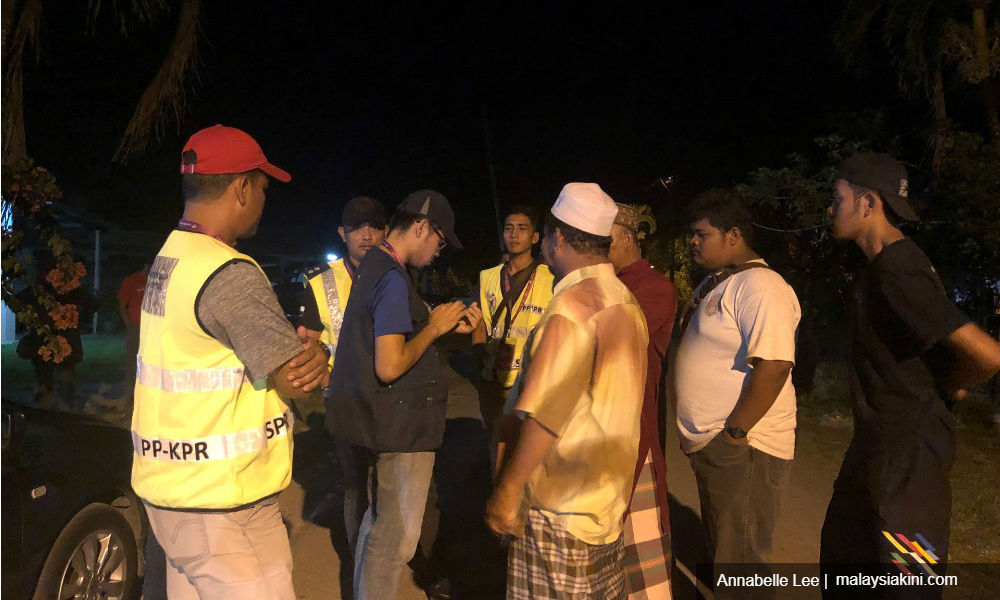 The dispute is settled after organisers agree to keep the volume down.
---
17 police reports lodged over Cameron polls so far
3.30pm: The Cool Point Hotel, Tanah Rata - Cameron Highlands district police chief Ashari Abu Samah reveals that 17 police reports have been lodged over the by-election here so far.
However, the police have only opened one investigation paper, under Section 5(6)(b) of the Election Offences Act 1954, which is related to the picture of a ballot paper which went viral, he said.
He also confirms that a police report was lodged in relation to the alleged misuse of a government vehicle.
Tomorrow is also the early voting day, he said, which will involve 247 police officers at two polling stations, one each at Brinchang and Sungai Koyan.
The Brinchang polling station will close at 5.30pm while the one at Sungai Koyan will close at 2pm. Ashari says he expects a voter turnout of over 90 percent.
BN candidate gives statement regarding police reports
2.45pm: Brinchang - BN candidate Ramli Mohd Nor is at the Brinchang district police headquarters to give his statement.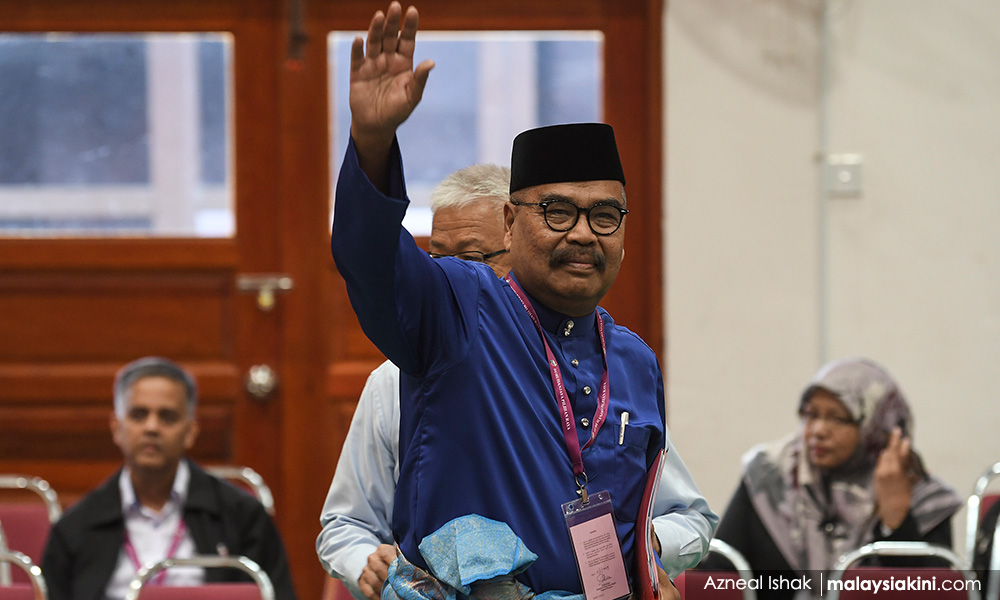 This is believed to be related to the two police reports he lodged earlier today.
In the first report, the 60-year-old retired senior police officer had alleged that Deputy Water, Land, and Natural Resources Minister Tengku Zulpuri Shah Raja Puji obstructed his campaign.
The second police report pertained to the alleged abuse of official resources, where he claimed a four-wheel drive (4WD) vehicle belonging to the Pahang Forestry Department was used for campaigning purposes.
2.15pm: Brinchang - MCA vice-president Ti Lian Ker (seated, third from left) says the cooperation between Umno and PAS is not a focus as local issues take precedence.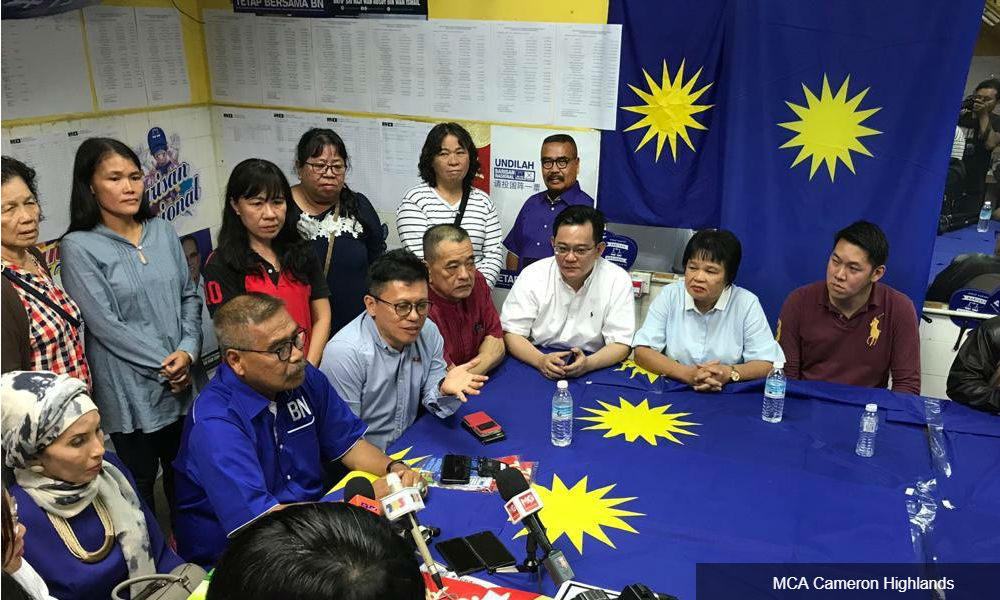 He says this when asked to respond if BN's Chinese support would be affected by the cooperation between Umno and PAS, which have been drumming up racial and religious sentiment in the Malay heartland.
"I don't think that is the focus, wherever we go, it does not arise (among the voters).
"The focus is on local issues such as traffic and temporary occupation licence (TOL), which we have conveyed to the Pahang government," he says.
He adds that many issues faced by Cameron Highlands voters are under state jurisdiction, where BN is the government.
"So I feel if BN's candidate wins, it would be easier as political will is there to solve the problems," he says.
12.40pm: Sri Subramaniar Temple, Ringlet - DAP's M Manogaran calls upon BN top leaders to become an "example" to society and refrain from using racial rhetoric while campaigning.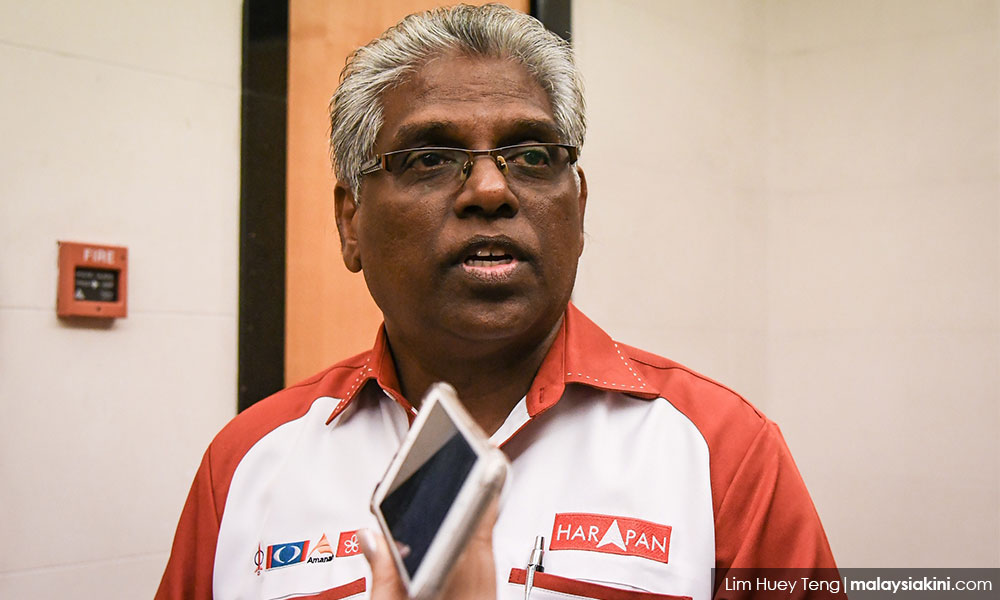 "(Umno acting president) Mohamad Hassan as a senior BN leader should become an example to all in the Malaysian society and not play up racial issues.
"You are setting a bad example to the younger generation.
"I call upon senior BN leaders to be moderate because you also have Indian and Chinese in your component parties so it is really wrong," Manogaran says to reporters.
He was responding specifically to remarks made by Mohamad Hassan last night where he said DAP has no "compassion" for Malays and Muslims.
11.30am: Ringlet - In conjunction with Thaipusam today, both Pakatan Harapan and BN have tents set up near the Sri Subramaniar Temple in Ringlet.
At the Harapan tent, the food are packed into polystyrene packs and passers-by are free to take the food while at the BN tent, the food are laid out buffet-style and they have provided tables and chairs.
When asked whether this is considered treating, which is an offence under the Election Offences Act, DAP's candidate M Manogaran said it is only treating when it is targeted at voters, whereas this is for everyone regardless of their voting status.
He also said this is part of their tradition during the Thaipusam festival.
"This is for the public. This is for tourists who pass by, for members of the public, we are not identifying (voters).
"And this is our tradition so it is not connected, because this is something to do with our festival," he said to reporters.
Afterwards, he went for prayers at the temple where he greeted some of the other devotees also there for the Thaipusam prayers.
10am: Brinchang Square - Tony Pua, the political secretary to Finance Minister Lim Guan Eng, questioned the integrity of BN candidate Ramli Mohd Nor, who is a former senior police officer.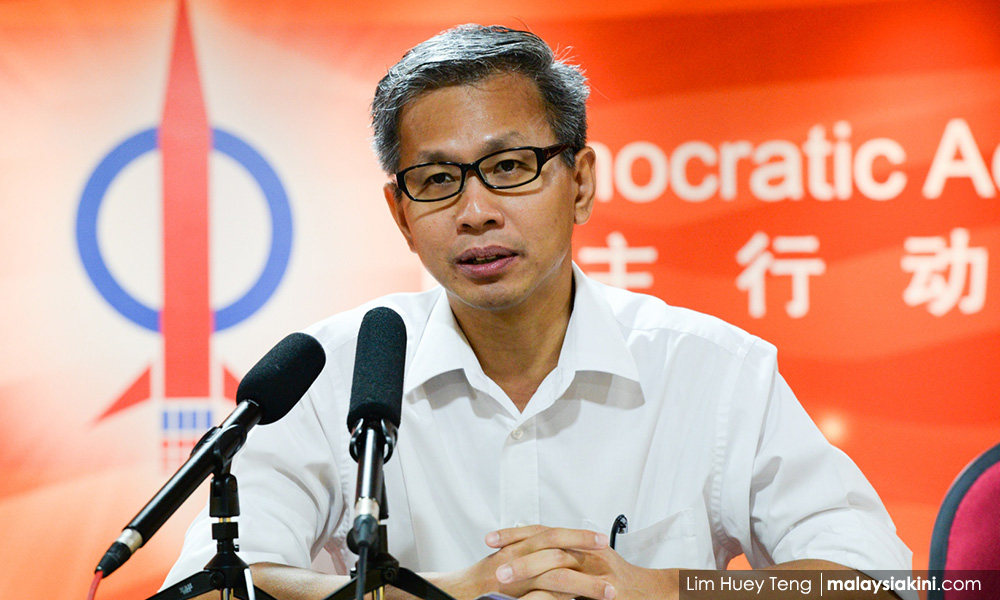 This is pertaining to Ramli's conduct in willing to campaign with former premier Najib Abdul Razak, who is embroiled in the 1MDB financial scandal.
"When (Ramli) was still a police officer, he did nothing to investigate 1MDB or bring to book those behind it.
"Now he is campaigning with Najib himself. What example is he (Ramli) setting to fellow Malaysians? Wherever Najib goes, he (Ramli) goes," Pua, who is also the Damansara MP, told a press conference at the Pakatan Harapan operations room in Brinchang.
Pua said the Finance Ministry is forced to either postpone or reduce the cost of legacy projects, so that the country's debt does not increase further.
"Otherwise, we will not have enough money to develop a rural place like Cameron Highlands.
"The federal government is more capable of developing rural areas, than the state government," he said.