PAS Youth chief Muhammad Khalil Abdul Hadi today credited PKR president Anwar Ibrahim for Pakatan Harapan's defeat during the Semenyih by-election.
According to Khalil, the son of PAS president Abdul Hadi Awang, Malay voters voted against Harapan because of Anwar's criticism of PAS during the campaign.
Khalil said it was strange that Anwar had taken aim at PAS, although it was not fielding a candidate for the by-election.
"It is clear Anwar's attack on PAS made Malays hate and reject Harapan... In fact, Anwar's attacks on PAS is the main reason why Bersatu lost the by-election," said Khalil.
Khalil claimed that Anwar was unhappy that PAS had voiced their support for Dr Mahathir Mohamad to remain prime minister for a full term.
Khalil also speculated that Anwar had intentionally instigated PAS supporters in order to ensure Bersatu - which Mahathir leads - lost the by-election.
Insinuating that Harapan was facing internal strife, Khalil (photo, below) said the upcoming Parliamentary session, which begins next Monday, will be most watched.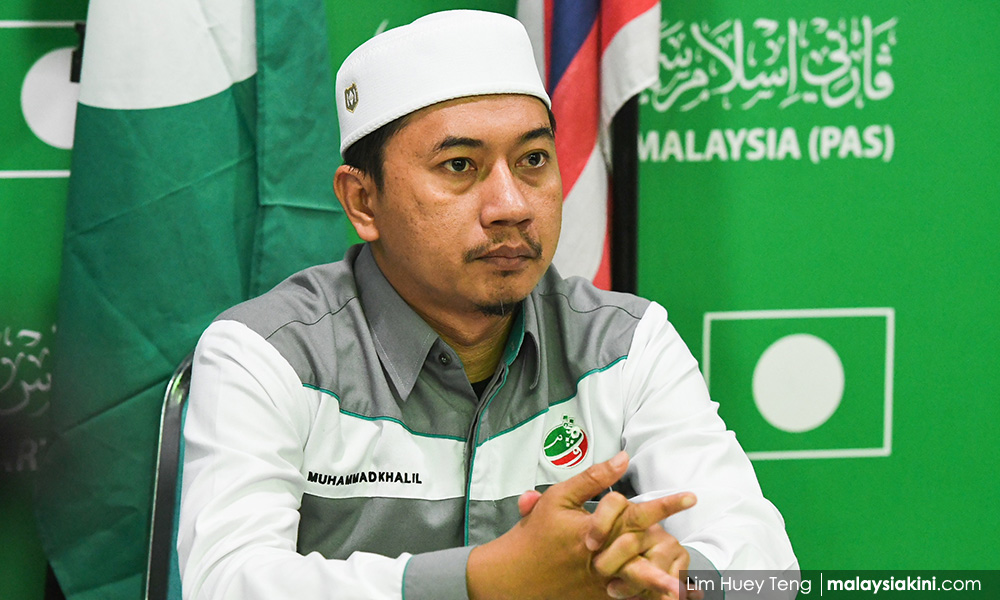 "Regardless of what happens, PAS will stand firm and support Mahathir as the prime minister for an entire term," he said.
PAS leaders have been insinuating that cracks are forming within Harapan and that they will support Mahathir in the event he faces a vote of no confidence in Parliament.
This follows the withdrawal of a defamation suit against Clare Rewcastle-Brown, over the latter's article which suggested that PAS once received funding from Umno and that PAS central committee member Nik Abduh Nik Abdul Aziz had once publicly lied about an audio recording talking about the same topic.