Home Minister Muhyiddin Yassin said today that organisers of last Saturday's Women's March in Kuala Lumpur held the event without a permit.
Bernama reported Muhyiddin said no permit was issued by authorities, and as such the organisers had violated the Peaceful Assembly Act 2012.
"Police have conducted investigations and found there was no permit issued for the assembly. Parties wishing to hold an assembly must abide by the law.
"However, I was informed they gathered without a permit, thereby infringing the law, so I am leaving the matter to police," he told reporters in the Parliament lobby today.
More than 300 rallygoers had converged on the city centre for the march, which was held in conjunction with International Women's Day.
The presence of the LGBT participants at the demonstration sparked criticism from parties on both sides of the political divide, including de facto islamic Affairs Minister Mujahid Yusof Rawa and Wanita Umno chief Noraini Ahmad.
Organisers said the "moral panic" that this engendered overshadowed the five key demands made at the march – ending violence based on gender and sexual orientation; banning child marriages; ensuring women's rights over their own bodies and lives; ensuring a minimum wage of RM1,800; and destroying patriarchy in society.
---
KiniGuide: A guide to what happened at Women's March
---
Bernama also reported deputy inspector-general of police Noor Rashid Ibrahim as saying that an investigation has been initiated on the Women's March, and that the statements of certain individuals will be recorded.
"Anyone wishing to organise a parade or gathering should inform the district police chief. Failing to do so is an offence under Section 9 (5) of the PAA, and as far as I know, no permit was issued for the rally.
"The people must understand that when they gather in a big group, this could disrupt the activities and movements of others, as well as cause traffic congestion.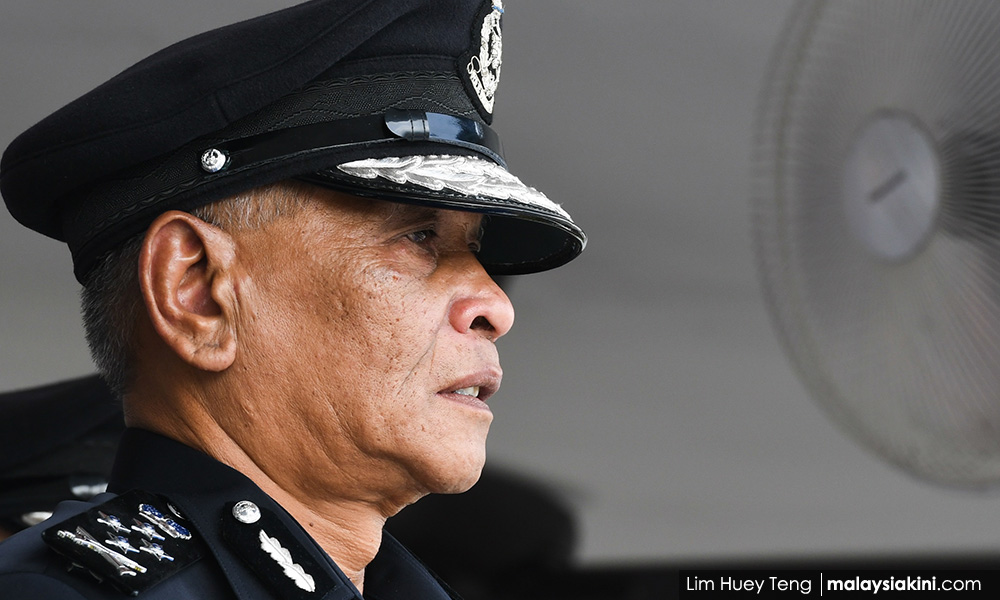 "Although they say they have the right to bring up issues in the rally, they have to go by the rule of law," Noor Rashid (photo) said, adding that several parties had lodged reports on the matter.
The Peaceful Assembly Act 2012 stipulates that organisers need to notify the police 10 days before a march or assembly is held, but makes no mention of a permit.
In a statement to Malaysiakini, the organising committee stated that it had notified Dang Wangi police on Feb 25, 10 days before the Women's March.
Despite meeting with the police to inform them of the names of the organisers and the proposed route, they said they did not receive "further communication or objection" from police before the march.
Throughout the two-and-a-half hour march, at least one police car and several police outriders were observed monitoring traffic conditions and participants.