Former Johor menteri besar Khaled Nordin has chastised the current state government for its weak response to a suspected chemical waste dumping in Pasir Gudang, which has led to more than 200 people being hospitalised.
"What is most unfortunate and regrettable is the failure and weakness of the state government in handling this matter.
"Up until now, there is no firm action, what more a show of sympathy, attentiveness, and responsibility to the victims and their families.
"Most worrying though is that there is no guarantee (on safety) from the state government or authorities. Is the situation under control and being well-managed? Is Pasir Gudang safe? Or is the situation out of control and will spread and become worse?" Khaled said in a statement today.
Last Thursday, pupils of Sekolah Kebangsaan Taman Pasir Putih were told to vacate the premises after methane gas caused several of them to vomit and suffer shortness of breath.
The second wave of toxic fumes on Monday pushed the number of people hospitalised to 207.
The fumes resulted from the illegal dumping of toxic waste into Sungai Kim Kim, a river in the area.
Contractor appointed to clean up waste
On Monday night, Johor Menteri Besar Osman Sapian made his first statement on the matter, ordering schools along the river to be closed and vowing stern action against those responsible for dumping the chemical waste.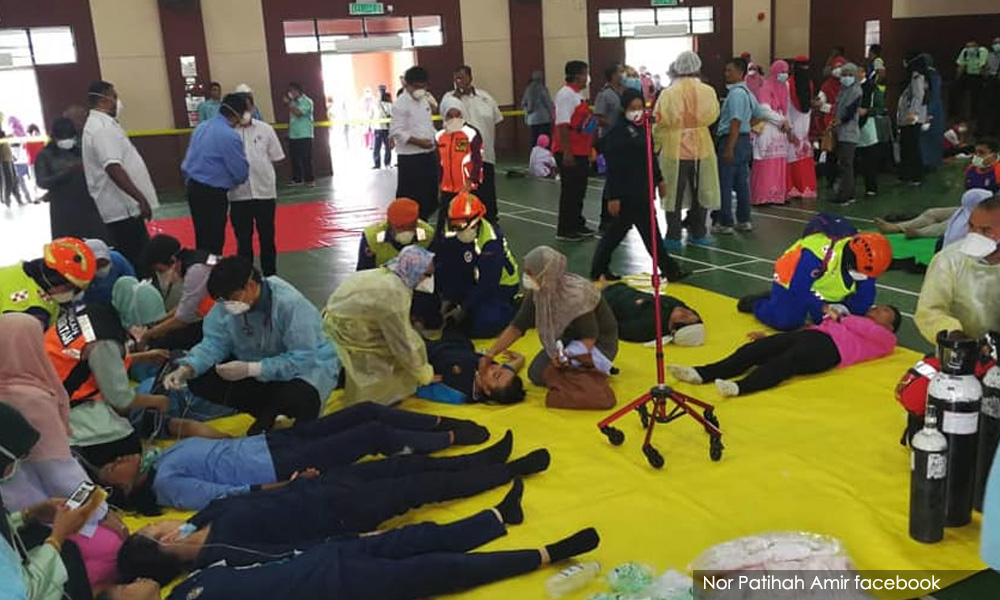 Prior to Osman's statement, police had detained three men, including two factory owners, over the suspected dumping of the waste into the river.
The Johor Health Department has denied that there is a red alert over the toxic fumes, while a state government working committee has appointed an Environment Department contractor to clean up the waste.
Khaled said the working committee needs to take the matter more seriously and be proactive, instead of taking a wait-and-see approach.
He also urged the state government to keep updating people on the situation and to set up a fund to help those affected by the chemical waste.