Bukit Gelugor MP Ramkarpal Singh has called for the government to cease "unnecessary" investigations against the organisers of the International Women's Day March for allegedly not providing enough notice to the authorities.
In a statement today, the DAP lawmaker said Pakatan Harapan must prove that it is better than the BN administration, which "harassed" many in the then opposition for participating in peaceful assemblies.
Citing the questioning of three of the organisers of the March 9 event at the Dang Wangi police headquarters yesterday, Ramkarpal highlighted claims that none of the questions was related to whether the 10-day notice was given.
Last Friday, inspector-general of police Mohamad Fuzi Harun had said that the probe against the organisers was focused on the organisers' failure to adhere to protocol by not giving due notice for the gathering within the stipulated 10 days.
The organisers, however, insisted they had informed the police of the rally 10 days ahead, on Feb 25, in line with the Peaceful Assembly Act 2012.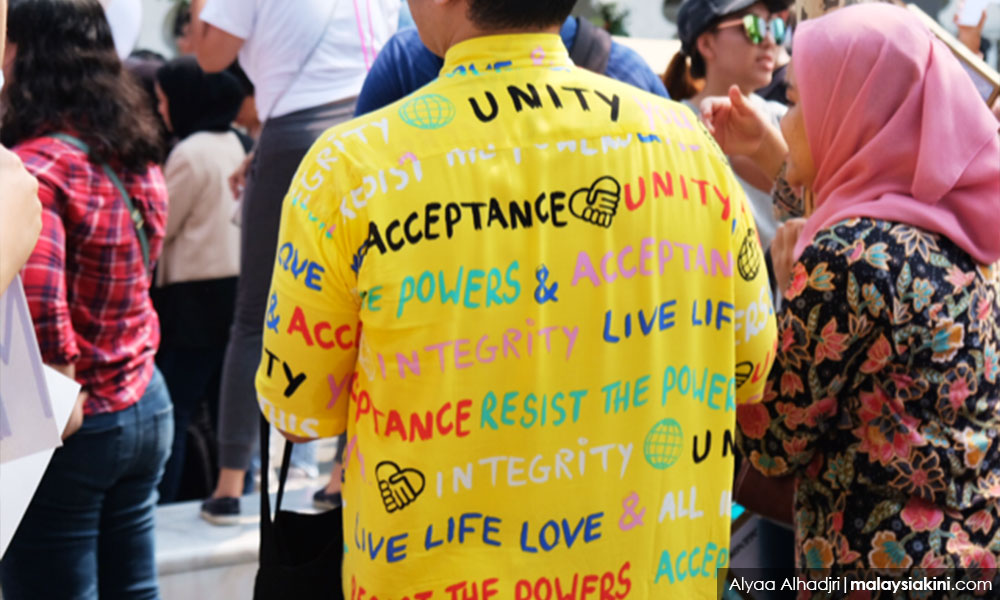 The march became engulfed in controversy following the display of messages calling for an end to violence against the LGBT community.
Ramkarpal also expressed concern over the fact that the organisers are being probed under the Sedition Act 1948, which Harapan had previously pledged to abolish.
"The march was a peaceful one which was attended by people from different walks of life, including some from the LGBT community, and, with respect, their mere participation ought not to trigger a criminal investigation into the matter.
"They were at the event to further various common causes with the rest of the participants and to celebrate an international occasion calling for the end of the marginalisation and victimisation of certain groups and gender and sexual orientation-based violence, amongst others," he said.
"I urge the authorities to end these unnecessary investigations into the matter, as I believe the issue of whether the organisers complied with the 10-day notice requirement has been adequately explained.
"There is no reason to further prolong the matter," Ramkarpal added.
Last week, lawyer Syahredzan Johan also urged the police to cease all "unwarranted and unnecessary" investigations against the march's organisers.