Bersatu supreme council member A Kadir Jasin said today that people are free to discuss anything in Malaysia, including ensuring that the monarchy doesn't "self-destruct."
This appeared to be a response to a veiled swipe against him by Johor Crown Prince Tunku Ismail Sultan Ibrahim.
Last night, the prince tweeted that he knew a "Kadir" had held meetings at Menara Ilham, allegedly to "finish off" the royals.
Menara Ilham is where fellow Mahathir strongman Daim Zainuddin is based, and where Kadir was often seen when meeting with the Council of Eminent Persons.
Kadir, the prime minister's media adviser, took to Facebook to state said it is not wrong for a "lowly pacal (royal servant)" to meet anywhere in Malaysia Baru and talk about the state of the country.
"Whether in a tall tower, the kopitiam or the mamak stalls, the people are free to discuss the cost of living, the freedom and role of the media and political developments, including in Johor.
"We spoke a lot about Harapan ministers, menteris besar and chief ministers. Osman Sapian is gone, and now Dr Sahruddin Jamal is the menteri besar of Johor. We are watching.
"If Umno and PAS are free to hold demonstrations in Kuala Lumpur purportedly to protect the Malays, Islam and the monarchy, we too are free to discuss ways and means of protecting all Malaysians and ensure that the constitutional monarchs do not self-destruct," he said.
He then urged Malaysians to do their part to cherish and protect the Federal Constitution.
"We want the priority to be given to the rakyat who voted for Harapan on May 9, 2018," he added.
Tunku Ismail's comments yesterday came after the Johor royal family was scrutinised over a land issue involving the Johor Bahru-Singapore Rapid Transit System (RTS).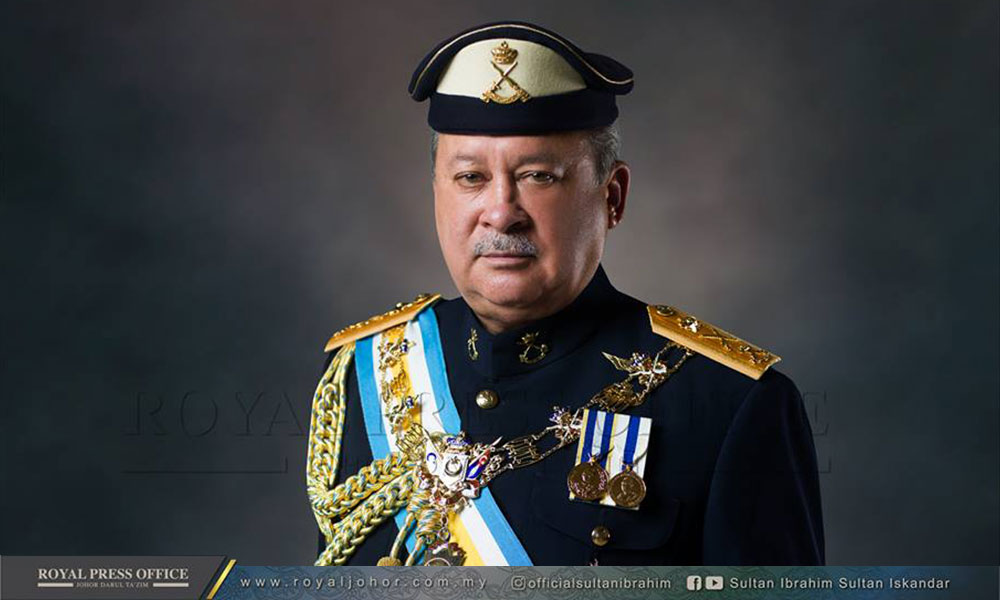 Sources told Malaysiakini that the RTS had stalled due to a cost spike, as a result of land intended for the project ending up in the hands of Johor ruler Sultan Ibrahim Sultan Iskandar (above).
Sultan Ibrahim has since said that he is prepared to surrender one of the plots of land involved in Bukit Chagar without cost.
Apart from the 4.5ha Bukit Chagar land, another 2.4ha of undersea land to be used for the RTS project is also under the Johor sultan's ownership.
Collectively, these plots of land would cost the government RM693.7 million to acquire, which amounts to about 13 percent of the overall project cost.
The land referred to by the Johor sultan is the 4.5ha Lot PTB 23354, which would have cost the government RM495.3 million.
No mention was made about the 2.4ha Lot 45419, which will cost the government RM198.4 million.