Editor's note: This report cited an earlier version of a Star Online article which has since been rectified. Malaysiakini has published a new article clarifying the IGP's remarks.
The Attorney-General's Chambers will decide if there is a need to arrest Economic Affairs Minister Mohamed Azmin Ali after receiving investigation papers on the sex video scandal, said Inspector-General of Police Abdul Hamid Bador.
"The matter is being handled by the (police's) investigation team. Let them do their job," he was quoted as saying by The Star Online at the sidelines of a function in Malacca this afternoon.
Hamid also stressed that investigations are being carried out according to the rule of law and there would be no suppression or unfair treatment.
However, he said that since this was a sensitive matter, his officers are required to conduct a thorough investigation.
The police chief also reiterated that he does not wish to be dragged into political matters.
"I would like to state again that I, as the IGP, wouldn't like to be involved in any political polemic, except if someone accused me (without basis)," he added.
Hamid was referring to Umno supreme council member Lokman Noor Adam (photo), who claimed that the police chief lied about the authenticity of the video.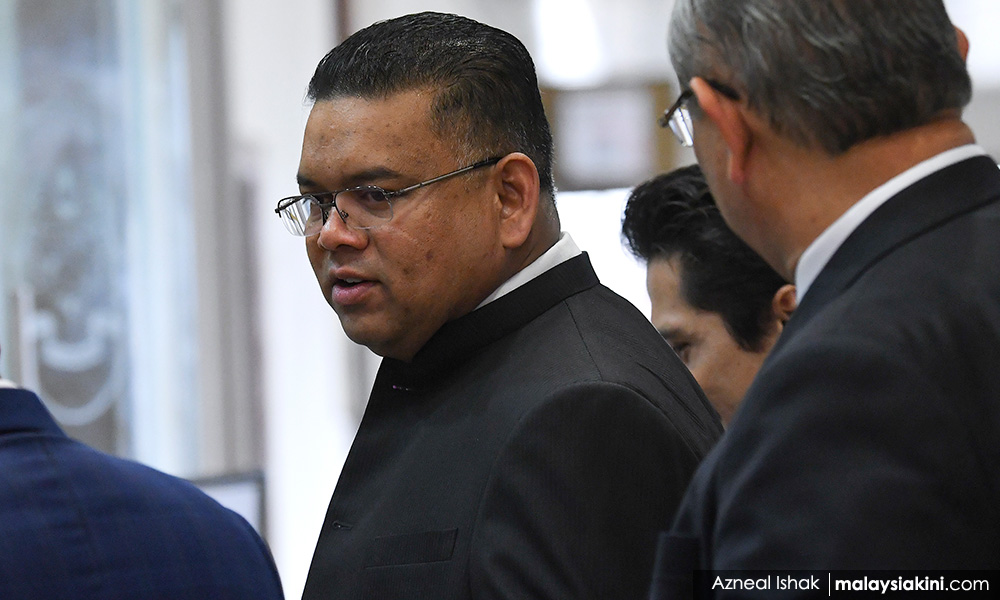 Lokman had alleged that the video was authentic and one of the individuals was Azmin.
Hamid said a police report has been lodged against the Umno leader.
Last week, the police chief said Cybersecurity Malaysia found that while the video was authentic, the facial recognition process had failed to link the minister to the video depicting two men indulging in sexual acts.
However, Lokman claimed that Indonesian experts he hired used Error Level Analysis (ELA) through frame, images and tampered detection to confirm it was Azmin and Haziq Abdullah Abdul Aziz in the video.
Haziq is the former Santubong PKR Youth chief who claimed it was Azmin and him in the video.
Yesterday, PKR president Anwar Ibrahim's political secretary Farhash Wafa Salvador challenged Hamid to detain Azmin.
Farhash and Haziq were released on police bail yesterday afternoon. The pair was among several individuals detained in connection with the circulation of the video.
Hamid had also claimed that a political leader was behind a plot to tarnish the reputation of the minister, and hundreds of thousands of ringgit were spent to produce the video.
---
RELATED REPORTS
Police told me CCTV footage at Sandakan hotel deleted, claims Farhash
Cops don't nab the innocent, says Zuraida after Anwar's aide dares IGP