Farhash Wafa Salvador has recounted his eight days in police detention over a sex video implicating Economic Affairs Minister Azmin Ali.
Among others, the Perak PKR chief revealed that he had quizzed investigators about the CCTV footage from the Four Points Hotel in Sandakan, Sabah, where the sexual encounter took place.
"When I asked them about the CCTV footage at Four Points which will clearly show whether the two accused entered the same room, the police said the footage had been deleted.
"A convenient fact that only throws back into the looming question of a conspiracy," he added.
Farhash, who is also PKR president Anwar Ibrahim's (below) political secretary, claimed he was being investigated under Section 377B of the Penal Code for "abetting carnal intercourse" between two men.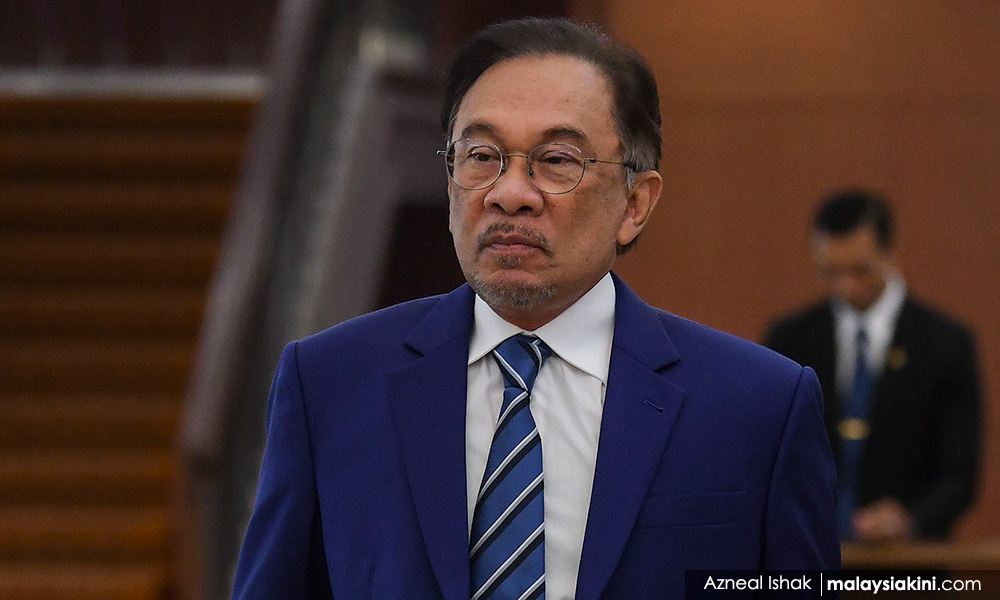 "In other words, I was accused of instigating two men into taking part in homosexual activity as though I was their cheerleader," he added.
According to him, this was revealed during the remand hearing at the Magistrate's Court earlier this month.
Section 377B concerns the punishment for committing carnal intercourse against the order of nature.
Whereas Sections 108 and 109 of the Penal Code deal with abetting another in the commission of any offence.
'I was angry with Azmin'
Meanwhile, Farhash also commented on his acerbic remarks regarding Azmin (below) after being freed on police bail yesterday afternoon and challenging Inspector-General of Police Abdul Hamid Bador to arrest the minister.
"I was angry with Azmin and after I was freed, I verbally attacked him because if we as Malaysians need to respect the law, why has he been hiding behind the veil of privilege?" he asked.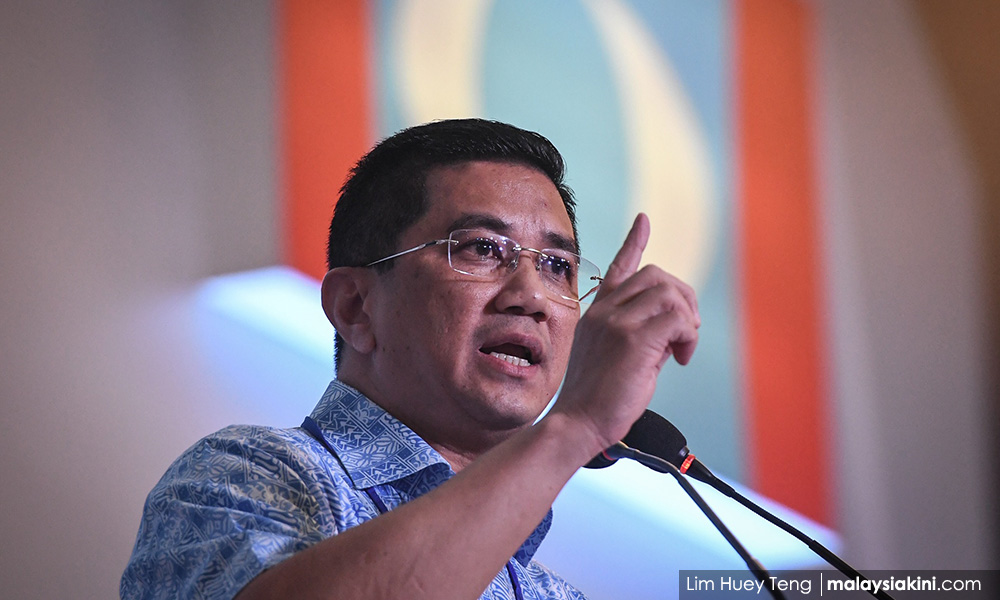 During his remand, Farhash said he maintained his innocence and some of the officers sympathised with him.
"The general sentiment I got from these hardworking police officers was that my arrest was a political conspiracy.
"The series of questions asked were unrelated to the video or the distribution of any illegal material. It leaned more towards if I knew some of the names mentioned and whenever I felt unsure, I exercised my constitutional right.
"I was under the impression that my remand order was to facilitate an investigation based on facts and not legitimise some faint conspiracy theory," he added.
'Arrest meant to create negative perception against Anwar'
Farhash also claimed the investigating officer appeared to be following instructions from "someone above" and some of the questions posed had no relevance to the sex video.
"There were some days where I was only called to have a chat and kill time with them. More importantly, there were questions that had no relevance to the sex video. I was convinced that my arrest was meant to create a negative public perception against Anwar...
"Anyone who has been following this investigation can see the misdirection and loss of focus. Do not be misled by the boy who cried wolf but instead ask yourself this fundamental question. Will Malaysian finally see a change in the system?" he added.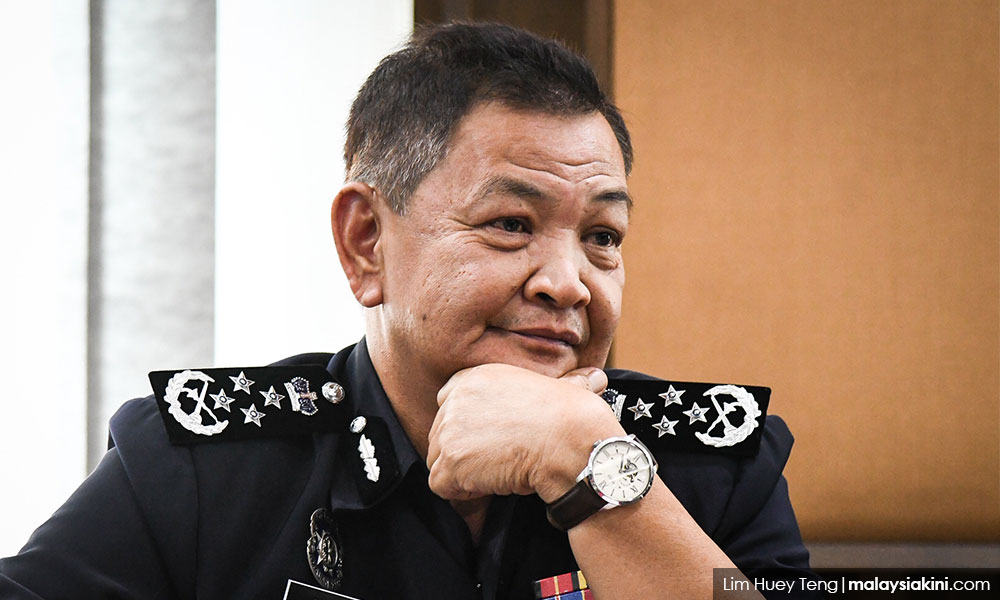 Last week, Inspector-General of Police Abdul Hamid Bador (above) said while the video was most likely authentic, the facial recognition process failed to link the minister to the recording.
He also revealed the existence of a conspiracy to tarnish the minister's reputation, which is spearheaded by the leader of a political party.
Apart from Farhash, police also detained several individuals, including former Santubong PKR Youth chief Haziq Abdullah Abdul Rahman, over the video, which surfaced last month.
Haziq had claimed that the video was of him and Azmin. He alleged that their sexual tryst was recorded without his knowledge in the minister's hotel room during the Sandakan by-election in May.
Malaysiakini is contacting Hamid for comment on Farhash's latest remarks.
---
RELATED REPORTS
Cops don't nab the innocent, says Zuraida after Anwar's aide dares IGP
AG's Chambers to decide if Azmin needs to be arrested, says IGP